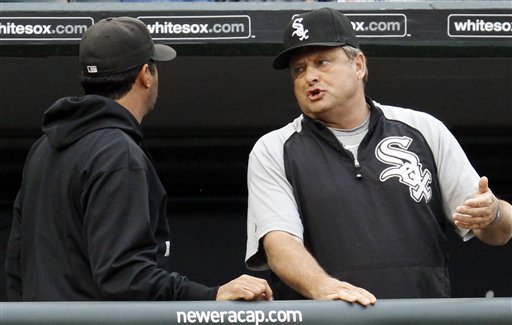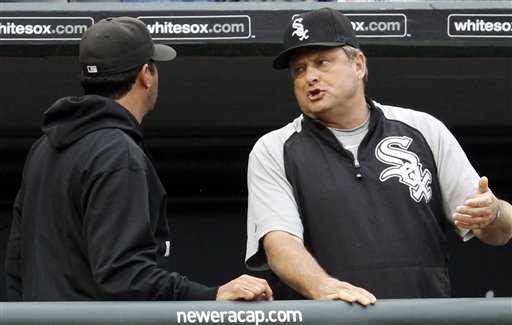 The Yankees have been without a pitching coach for close to two weeks now, which would be a much bigger problem if we were in the middle of the season. But since we're on the doorstep of the offseason, the Yankees are taking their sweet time replacing Dave Eiland simply because they can afford to. We know that Leo Mazzone is interested in the job and that both Gil Patterson and Mike Harkey are receiving consideration, but beyond that it's been a relatively quite search.
Not too long ago I put together a speculative list of candidates for the Yanks' pitching coach position, but like I said, it was just speculation on my part. Let's get you up to date on what's going on with some of those candidates and more…
Rick Kranitz
I mentioned Kranitz as a possible candidate last week because of his relationship with Joe Girardi (he was his pitching coach with the Marlins) and strong resume (Baseball America's Major League Coach of the Year that season), but we scratch his name off the list. He joined the Astros as their minor league pitching coordinator earlier this week. As young players become a bigger part of the game, these roving minor league coordinators are become increasingly more important. Thankfully the Yanks have a great one in Nardi Contreras.
Curt Young
I don't know too much about pitching coaches at all, but I know that Young was generally considered to be one of the best and brightest in the game. He held the position with the Athletics from 2004-2009, helping them turn a bevy of young prospects into bonafide big league starters. Young turned down the A's contract offer a week or two ago with the idea of landing more money elsewhere, and presumably he has; Young was named Boston's new pitching coach this week. He and Terry Francona knew each other from the latter's time in Oakland back in 2003, which I'm sure was a factor in Young's decision.
Don Cooper
The current White Sox pitching coach has a great reputation, earning praise for getting Gavin Floyd on track and helping John Danks go from very good to elite, among other accomplishments. The Yankees asked the ChiSox for permission to speak to Cooper about their open pitching coach position, but Jon Heyman says they were told no. So much for that idea, but hey, at least the Yanks are thinking big.