As you can imagine, we got approximately ten million mailbag questions this week following the Michael Pineda-Jesus Montero trade. Oddly enough, no one really wanted to talk about Hiroki Kuroda. Poor guy. Anyway, I tried to answer as many as possible this week, which is why the answers are shorter than usual. Remember to use the Submit A Tip box in sidebar.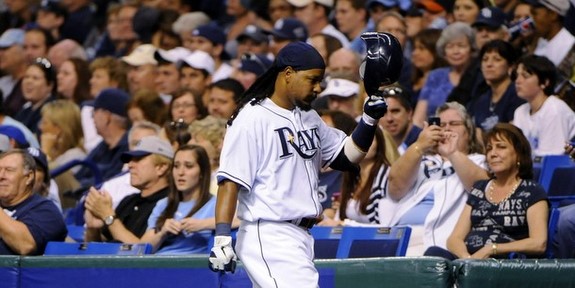 Ben asks: I can't believe I'm even writing this, but would you take a flier on Manny Ramirez now that Montero has vacated the DH spot? Or is the baggage not even worth a minor league deal at this point?
I wouldn't even bother. That's a lot of baggage, plus he still has to serve his 50-game suspension for last year's failed drug test. Jon Morosi confirmed that he has to sign a contract before he can begin to serve a suspension, so he wouldn't even be available until late-May or so. Maybe he can still hit, but I don't think it's worth the trouble to find out.
Den asks: Do you think the probability of A.J. Burnett being traded increased significantly after the deals with Kuroda and Seattle?
I do not, at least not significantly. It's not a matter of the Yankees and their willingness to move Burnett, we know they want to, it's whether or not another team is open to taking him while assuming some portion of his contract. So far all we've heard is that other clubs want the Yankees to pay basically everything, and if you're going to do that you might as well keep him. The Pineda and Kuroda stuff won't make A.J. any more desirable to other teams, unfortunately.
J.R. asks: How did Andruw Jones fair against RHP in the second half in 2011 (after the widened stance)? Did he do well enough that he could be the full time DH (or at least 400 AB)? Do injury concerns prevent this?
To the statcave!
Jones vs. RHP pre-ASG: .091/.167/.091 in 24 PA
Jones vs. RHP post-ASG: .214/.365/.571 in 52 PA
That works out to a .172/.303/.406 overall line in 76 PA, but the sample size is so small that we shouldn't take it seriously. For what it's worth, Andruw hit .215/.310/.477 in  403 PA vs. RHP with the Rangers and White Sox in 2009-2010. I don't know of any injury concerns that would prevent Jones from playing regularly against right-handers (though he did have his knee scoped at the end of the season), but there are obvious performance concerns. I think using him as the full-time DH would be a last resort, or at least a second-to-last resort behind Jorge Vazquez. Also, statcave is totally going to be a thing now.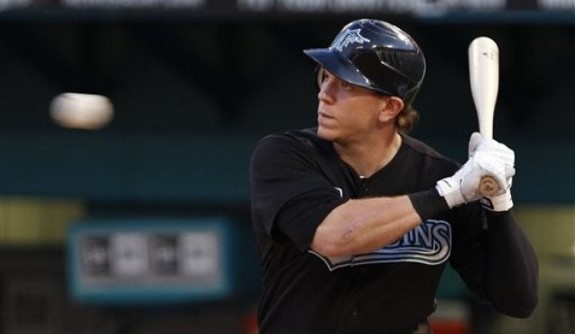 Daniel asks: Due to the pitching depth that the recent moves create for the Yankees, could we see a move to get a young cost-controlled bat that could DH and play other positions (i.e. LoMo, Dominic Brown)? I would include Billy Butler, but he would keep the Yankees from using the DH for veterans needing a half-day.
I would love to see it, but I'm not counting on it. The Yankees have pitching depth but it's not like they have a rotation full of aces and a few to spare; their depth is Burnett, Phil Hughes, Freddy Garcia, and a bunch of MLB-ready back-end types in Triple-A. That won't net a whole lot in a trade, certainly not a Brown or Logan Morrison type. Look at what it took to get Montero, it'll take a similar package to get someone like those two. Unless they plan on turning around and trading Pineda, I don't see it.
Greg asks: Everybody is focused on Pineda's extreme fly-ball tendencies, but we're all thinking about it in a vacuum.  How many of those fly balls at Safeco would have been out at NYS?
You can toy around with Katron, which SG already did. Click the link and you'll see that none of the fly balls Pineda gave up in Safeco would have been homers in Yankee Stadium except for the ones that were homers in Safeco. There aren't even many balls hit to the warning track. Obviously this isn't a perfect analysis because it doesn't take into account things like different wind directions and altitude and all that, but the point is that just because a pitcher gives up a lot of fly balls doesn't mean they're all hit deep.
Kevin asks: Outside of the box idea: if David Adams or Corban Joseph can prove to be a decent enough prospect this year, any chance of moving Robinson Cano to third and sending Alex Rodriguez to DH? Second basemen tend to age horribly, so it could preserve his career a little longer.
I do think that's a possibility, but obviously it won't happen anytime soon. I think Adams has a chance to be an above-average second baseman in the big leagues, or at least moreso than CoJo, but he lost so much development time over the last two years due to the ankle problems. His probability nosedived.
I'm really curious to see what the Yankees are going to do with Cano long-term, because second baseman do tend to age horribly as you said, and his contract will be up in two years at age 31. That's a year or two before you'd expect him to fall off a cliff, but unfortunately he'll be in line for a massive contract if he keeps doing what he's been doing. I've been saying it for months, give him a six-year deal right now and knock out the first half of the contract before he enters the danger zone for middle infielders.
Brian asks: Would it be fair (in a general sense) to say that if Jesus Montero was a pitching prospect, he'd be Michael Pineda?
That's interesting, and I do agree. The primary tools are huge, meaning Montero's bat and Pineda's fastball/slider/control. The secondary tools are a big question mark however, specifically Pineda's changeup and Montero's defense/long-term position. They're both physically huge — though that's good for one and potentially bad for the other — and approximately the same age (Pineda's ten months older). Position players are less risky though, just due to general attrition rates and pitching being such an unnatural thing. They are similar to a certain extent though, at least as far as pitchers and position players can be similar anyway.
Nik asks: When Joba is healed and ready to pitch again, where does he fit in? And what would you guess the bullpen sequence to look like?
I expect the Yankees and Joe Girardi to ease him back into things at first, meaning a low-leverage inning here and there for the first few weeks. Once he's settled in and back in the swing of things, I have to assume he'll be right in the seventh and eighth inning mix with Rafael Soriano and David Robertson. Those guys aren't available every day, so adding Joba will provide some depth and allow him to fill the gaps every so often.