I went with short-ish answers this week so I could squeeze in as many questions as possible, but I still only got to six. Remember to use the Submit A Tip box in the sidebar to send us anything, mailbag questions or otherwise.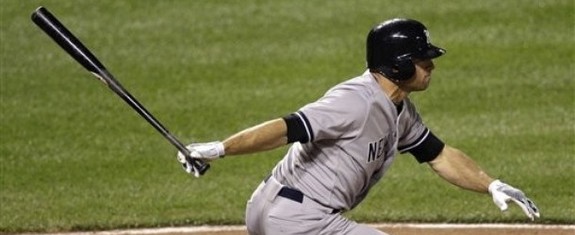 Mark asks: Assuming Brett Gardner is indeed out for the year and that the Yanks' main AL title competitor, the Rangers, make another big trading deadline splash and acquire either Cole Hamels or Zack Greinke, should the Yanks counter by acquiring a solid hitting left fielder?
Nah, don't make moves to "answer" another team's moves. That's how you end up with a Kei Igawa situation. If the Yankees are able to find a reasonable upgrade for the outfield given Gardner's surgery, then by all means go for it. What another team — particularly a non-division rival — does is immaterial. Put the best possible team on the field and it doesn't matter what everyone else does.
Cory asks: One big element missing from the offense this year is speed. Obviously Gardy's out and his 49 steals from a year ago makes a big difference, but a 36-year-old Alex Rodriguez is the team leader. 38-year-old Jeter is second, and rounding out the top eight are guys with limited action (Jayson Nix, Dewayne Wise, Eduardo Nunez, Gardner), a 40-year-old Ibanez, and Curtis Granderson. Do you expect Cashman to target speed come July 31, or is that an element they can live without this year?
We're already heard that if they do make a trade to acquire a replacement outfielder, that it would be a speedy center field type similar to Gardner. Overall team speed is the club's one glaring hole just because there is none of it. They're very station-to-station but they can live with that because they get guys on base and hit a bunch of extra-base hits. I think they can get by without any speed but it is something that would be nice to have, just to add a different element to the offense and occasionally put some pressure on the pitcher. Like I said, if they find someone reasonable to fill that need, by all means go for it.
Mike asks: Does signing money from competitive lottery picks factor into a team's bonus pool? Could you see the Yanks sending a prospect to a team in exchange for the pick and the pool money, someone like a Adam Warren or Corban Joseph? Other team gets a prospect near MLB ready and doesn't have to pay $1M for him, Yankees get the pick and don't have to lose the prospect in the Rule 5 draft.
Yep, the extra competitive balance lottery picks comes with extra draft pool money and they can be traded. There are a dozen such picks and the Yankees don't have one because they're the Yankees. I have no idea how teams will value those picks in a trade but I'd guess they'd value the draft pool money more than the pick itself. Trading a near-MLB ready guy like Warren or CoJo seems like a backwards move given the high attrition rate of draft picks in general. I'd rather use them as part of a package for a piece to help the big league team or just keep them for depth. These competitive lottery picks seem like they would be the second or third piece in any trade, not the headliner.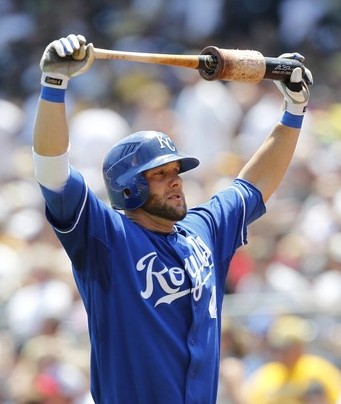 Jon asks: A lot has been mentioned about the Royals looking for starting pitching (now and future). Could a package of David Phelps, Brett Marshall, and another lesser prospect get us Alex Gordon?
I don't think that's nearly enough. Gordon's one of the better outfielders in the game even if his power dropped off quite a bit this year, and he's signed to very reasonable long-term contract ($50M through 2015 with a player option for 2016). As impressive as Phelps has been in the first half, he's still just mid-to-back-end starter and that's not enough incentive for Royals. If they're going to move Gordon, they'll need a potential impact, number one type guy in return. Just look at what the White Sox gave up to acquire Nick Swisher at a similar point of his career — a potential front-line guy in Gio Gonzalez, another high-end pitching prospect (Fautino DeLoSantos), and a solid outfield prospect (Ryan Sweeney). Gordon obviously makes sense for New York but they would really need to sweeten that pot.
Michael asks: What do you think it would take for Joe Girardi to get fired in the next couple of years? Losing in the ALDS, losing in the wild card round, not making the playoffs, or maybe even just not winning the World Series?
An awful lot. Hal Steinbrenner, Brian Cashman, and the rest of the brain trust hand-picked Girardi for the job so it would take a ton for him to get fired. They'd have to miss the playoffs a few years in a row I believe, and even then he would just be a scapegoat. More than likely, the end of the Girardi era will come when he says he's had enough and decides to walk away due to burnout or because another team offers a megacontract.
Anonymous asks: Given Rafael Soriano's success in Mariano Rivera's absence, do you see the front office pushing Cashman to renegotiate a contract and extend him beyond 2013 when this season is over? Despite the tools, something tells me David Robertson won't be successful as our closer and there's no telling how Mo will perform coming back from an injury at 43 years of age. Speaking of which, what kind of money will Mo receive next year if he's healthy?
I really hope they don't push to re-sign Soriano. If he opts out, say thank you very much and let him walk. That $14M he's owed next season can go not just towards replacing Soriano with another high-end reliever, but also replacing Swisher in right (or even re-signing him) and maybe even adding various depth pieces. Soriano's been awesome, better than we could have possibly expected once Mo went down, but he won't continue pitching at this level because no reliever not named Mariano ever has sustained a performance like this across multiple years. It just doesn't happen and I wouldn't expect a 32-year-old with a history of elbow problems to do it.
As for Mo, I think they'll re-sign him to a one-year deal at similar money to what he's making now, so $15-16M. I know he's 43 and coming off knee surgery and all that, but I have a hard time thinking they'll play hardball with the money. They might hold the line on one-year but I doubt they'd balk at a high salary. It's just money and Mo's one of the few players with legitimate high-end marquee value that transcends his on-field value.