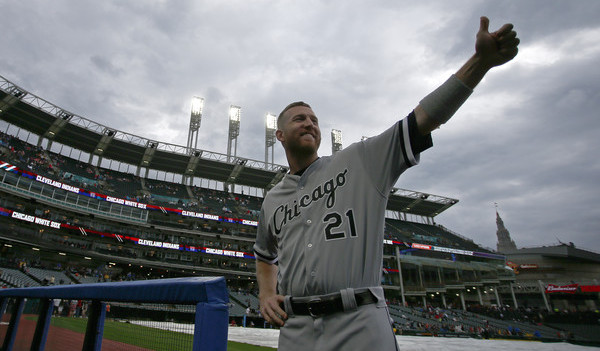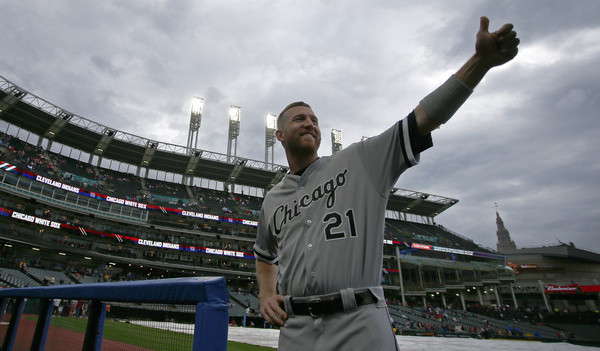 The 2017 non-waiver trade deadline is two weeks from today and already things are starting to heat up. Jose Quintana went to the Cubs last week, and yesterday the Nationals addressed their bullpen issues by acquiring Sean Doolittle and Ryan Madson from the Athletics. The draft is in the rear-view mirror and the All-Star break is over. Teams are getting serious about fixing their roster problems.
According to Jon Heyman the Yankees had scouts in Chicago over the weekend and they're believed to have some interest in White Sox third baseman Todd Frazier and closer David Robertson. Apparently the Yankees are focused more on Robertson than Frazier at the moment. Heyman says the Red Sox also had a scout on hand and are after both players as well. Hmmm. Anyway, let's talk this rumor out.
1. Does it pass the sniff test? Yeah, for sure. I always start here because there's so much nonsense out there that it's worth taking a step back to figure out what's real and what's a stretch, but this one definitely makes sense. The Yankees are said to be looking for a third baseman — Chase Headley has picked it up at the plate the last few weeks, but still — plus Frazier can also play first base as well. That position has been a black hole all season. Robertson? The Yankees need all the bullpen help they can get, this weekend's performance in Boston notwithstanding.
2. Frazier would be an upgrade, though maybe not a big one. I get the sense many folks consider Frazier a near star caliber player and big time slugger. He's good, but he's not that. Not close, really. He's hitting .207/.328/.432 (108 wRC+) with 16 home runs in 81 games this season. That's good. It's not great and it's not awful. That's more or less what the Yankees hoped to get from Chris Carter, right?
Now, that said, Headley is hitting .258/.342/.369 (92 wRC+) overall this season, and first base has been so bad that eight different players have started at the position. The Yankees are at the point that they're scouring Triple-A for guys like Garrett Cooper. That's never good. Frazier has played 94 games and 740.1 innings at first base in his career, including four games this year. He's familiar with the position and the Yankees could stick him over there.
The 31-year-old Frazier is a semi-local kid from Point Pleasant, plus he's a pure rental who will be a free agent after the season, so he shouldn't cost a ton of acquire. Would he be an upgrade? Yeah, he would, especially at first base despite being a flawed low-average hitter. Is it worth paying a big price to get him? I don't think so. Not with other first baseman like Lucas Duda, Yonder Alonso, and Justin Bour out there and able to provide more thump.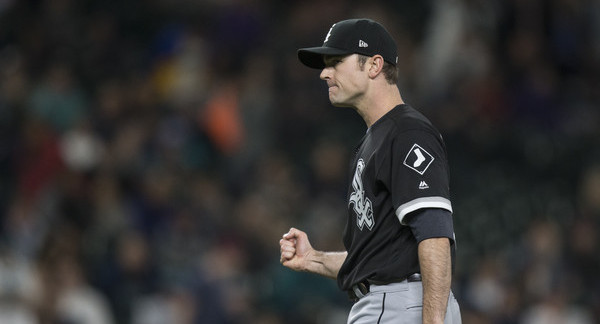 3. This isn't the first time the Yankees have had interest in bringing Robertson back. The Yankees have tried to bring Robertson back to New York several times since letting him leave as a free agent three years ago. They claimed him on trade waivers in August 2015 and you don't do that unless you're willing to take on the contract. The Yankees also spoke to the White Sox about Robertson this past offseason.
The 32-year-old Robertson has been dynamite this season, throwing 33.1 innings with a 2.70 ERA (3.05 FIP). Tons of strikeouts (35.6%) and not an unmanageable number of walks (8.3%). Typical Robertson. He'll make you sweat at times but he gets the job done more often than not. Every bullpen in baseball has room for this guy. He's an upgrade for everyone, including the Yankees, who could use a Seventh Inning Guy™.
The White Sox and Nationals reportedly agreed to a Robertson trade back during Spring Training, so he's definitely available. That deal fell apart because the two sides couldn't agree on the financials. From Bob Nightengale:
The White Sox are shopping him, the Nationals need him, and they nearly completed a deal for him before spring training. The Nationals, according to executives with direct knowledge of the deal, were to send 19-year-old left-hander Jesus Luzardo and minor league infielder Drew Ward to the White Sox for Robertson, with the White Sox eating about half of the $25 million remaining in his contract. But the deal got hung up over money.
Luzardo went to the A's in yesterday's Doolittle/Madson trade. The Yankees equivalent to Luzardo and Ward would be something like Domingo Acevedo and Billy McKinney. The high-upside starter and promising bat with some production issues. It's not a perfect equivalent but it's in the ballpark. We're not talking Justus Sheffield and Gleyber Torres here. Two good, not great, prospects.
The Yankees are trying to get under the luxury tax threshold next season and Robertson, who is making $12M this year and $13M next year, would make that more difficult. Then again, if the White Sox eat half the money as they reportedly agreed to do with the Nationals earlier this year, it would be much more tolerable. A pro-rated $6M Robertson this year and a $6.5M Robertson next year is pretty good. That's Tyler Clippard money. Geez, now I got myself all excited.
4. Are the Yankees just trying to drive up the price for the Red Sox? It would not be the first time the Yankees have done this. Most notably, Brian Cashman wined and dined Carl Crawford during the 2010 Winter Meetings just to make the Red Sox sweat. Crawford was cool with it because it put more money in his pocket. The White Sox would be thrilled to pit the Yankees against the Red Sox in a Frazier/Robertson bidding war, even a phony one.
My guess is the Yankees have limited interest in Frazier because they're hoping to get Greg Bird back and don't consider Frazier a big enough of an upgrade on Headley to justify trading prospects for a rental. I do think their interest in Robertson is real and they want to bring him back. They've tried too many times the last few years for me to believe they're just driving up the price for Boston. Robertson is still very good, he addresses a need, and he already knows the ropes around here. That's pretty big.
* * *
Cashman recently said the Yankees will be "careful buyers" at the trade deadline and do believe they will be very protective of their top prospects. I don't think it's lip service. Does that mean someone like, say, Clint Frazier will be completely off limits? Nah. They'd make him available in the right deal. They'd be stupid not to. Frazier and/or Robertson is not that deal though. Those are guys the Yankees could acquire using that army of mid-range prospects they have in the farm system.