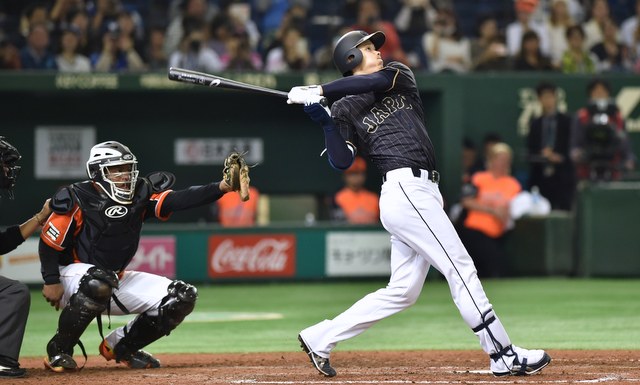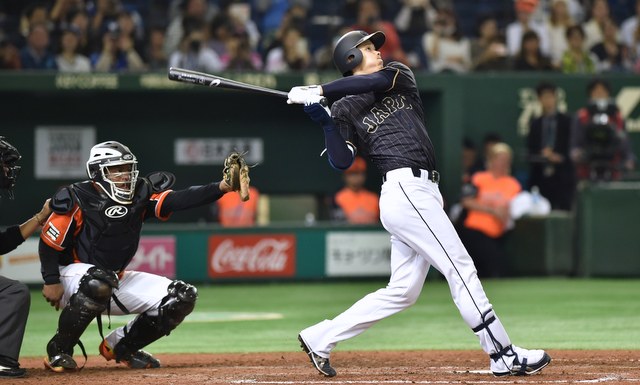 The final road series of the 2017 regular season continues this afternoon with the middle game between the Yankees and Blue Jays in Toronto. That's a 4pm ET start. Here are some links and notes to check out in the meantime.
Manfred doesn't expect any side deals with Otani
While speaking to Jim Hoehn earlier this week, commissioner Rob Manfred said he doesn't expect teams to get away with any sort of side deal with Shohei Otani, should he come over to MLB this offseason. There's been plenty of speculation that whichever team signs Otani could agree to a massive contract extension in advance, then sign him after some predetermined length of time. Here's what Manfred said:
"With respect to the speculation about what clubs are going to do, in today's basic agreement structure, there's only so much that you can do in an effort to avoid the rules and I have an outstanding staff in New York," Manfred said. "If you're talking about doing something with a 14-year-old kid in the Dominican Republic that nobody's ever heard of, you might get past us. Given the focus on Otani, not only by our office, but by the clubs as a group, I think that it's very, very unlikely that a club is going to be able to avoid the rules and not be caught."
The new Collective Bargaining Agreement includes language targeting potential international hard cap circumvention. Ben Badler has a breakdown. Among other things, teams can not agree to sign players to an MLB contract at a set point in the future, or give him non-monetary compensation. Masahiro Tanaka's contract, for example, included moving allowances and an interpreter and round trip flights between New York to Japan.
MLB wants to treat Otani like any other player, meaning when he inevitably signs a big extension, they want it to be in line with other players at that service time level. The largest contract ever given to a player with one year of service time is the seven-year, $58M deal the Braves gave Andrelton Simmons. That was five years ago, so inflation has to be considered. If Otani comes out and throws 170 innings with a 3.50 ERA and hits .280/.350/.450 in 400 plate appearances next year, how would MLB be able to argue he is not at least a $150M player?
Three Yankees among top Eastern League prospects
Baseball America (subs. req'd) continued their look at the top 20 prospects in each minor league this week with the Double-A Eastern League. Red Sox 3B Rafael Devers sits in the top spot. Three Yankees farmhands made the list, not including Athletics SS Jorge Mateo, who placed eighth on the list based on his time with Trenton before the trade. Here are the three Yankees:
10) 3B Miguel Andujar: "Andujar has above-average raw power and should have the bat to profile at third base … His hands are soft enough and his arm is strong enough, but he has a tendency to lower his arm slot, which leads his throws astray."
11) LHP Justus Sheffield: "He couples his fastball with a slider and changeup that waver in their consistency but project as plus for some scouts … Some see him as a No. 2 starter, while others see a back-end starter or a potentially dominant reliever based on his shorter stature and durability questions."
12) RHP Domingo Acevedo: "Opposing managers marveled at the way Acevedo can place his fastball, which parks in the mid-90s and can touch as high as 98 mph …He tends to throw mostly fastballs, so the Yankees mandated he go offspeed in certain counts, even against his instincts."
That Acevedo mandate is pretty interesting. It's certainly not uncommon for teams to mandate pitchers throw, say, a certain number of changeups per start. But go offspeed in specific counts? That's a new one. I wonder whether that shows up in the stats at all. Acevedo had a 2.38 ERA (3.19 FIP) in 79.1 innings for Trenton, but did he get predictable because he was throwing offspeed in certain counts? Hitters could've keyed in on that.
Anyway, Sheffield and Acevedo are the two highest rated pitchers on the list. Also, SS Gleyber Torres was not eligible for this list because he only played 32 games with Trenton before being promoted, otherwise I'm sure he would've ranked first or second. The conflicting scouting reports on Andujar are kinda funny. This report says his hands are "soft enough" while the Triple-A International League list said his "hard hands could be too much to overcome." Hmmm.
Also, in the chat, Josh Norris said SS Thairo Estrada was very close to making the list. "Managers around the league paid him plenty of compliments for his ability to get on base and play solid defense at both second and shortstop (once Torres left for Scranton) as well as his leadership abilities on the field and work ethic behind the scenes," said the write-up.
Robertson a Marvin Miller Man of the Year award finalist
MLBPA announced this week that David Robertson is the AL East finalist for this year's Marvin Miller Man of the Year award. Eduardo Escobar, Mike Trout, Steven Matz, Anthony Rizzo, and Buster Posey are the finalists for the other divisions. Each team nominates a player and the six finalists were chosen through fan voting. The winner will be decided by a player vote. The Marvin Miller Man of the Year award goes to the player "whose on-field performance and contributions to his community most inspire others to higher levels of achievement." MLBPA makes a $50,000 donation to charity on the winner's behalf. Mariano Rivera won the Marvin Miller Man of the Year award back in 2013, so Robertson is trying to follow in Mo's footsteps (again).