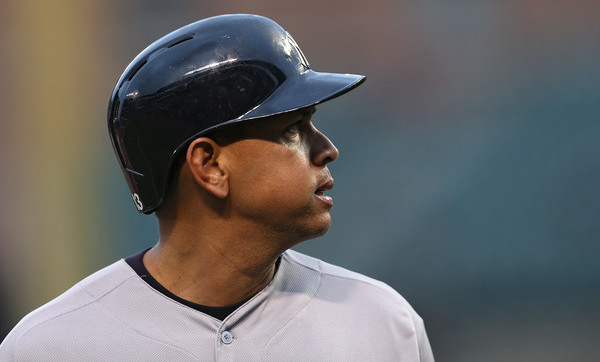 Following tonight's loss, Joe Girardi confirmed Alex Rodriguez has a right hamstring injury and will go for an MRI tomorrow. A-Rod pulled up lame running out a ground ball in the fifth inning, then was replaced by pinch-hitter Dustin Ackley in the eighth. Here's the video.
A-Rod went 0-for-3 with a strikeout in the game before being lifted. He went into Tuesday's game on a 7-for-16 (.438) hot streak, and three of those seven hits were homers. Rodriguez missed a few games with a sore oblique last week after tweaking something in the batting cage.
If the injury is a day-to-day thing — and I hope it is — my guess is Aaron Hicks will take over in right field with Carlos Beltran sliding over to DH. If it's a long-term injury, well, that's a much bigger problem. I wonder if we'll see Nick Swisher in that case. Hopefully this is nothing.