The nightmare road trip is finally over. The Yankees lost 3-2 to the Nationals on Wednesday night, getting swept in the little two-game series, and losing for the seventh time in their last eight games. They went 2-7 on the nine-game road trip and I'm surprised it went that well. It's been ugly.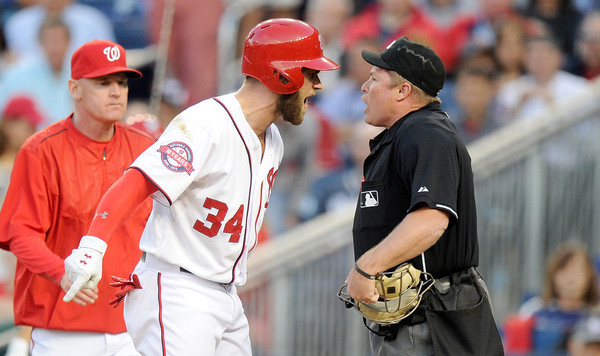 Five Outs
The Yankees gave the Nationals five outs in the seventh inning and it cost them the game. It all started with a ground ball Chase Headley muffed for an error, putting the leadoff man on base. Headley's uncharacteristically shaky defense continues. Adam Warren walked the next batter, then Headley kinda sorta toned for the error with a spectacular diving catch of Danny Espinosa's bunt attempt in foul territory. He was charging in, had to change directions, then made the play.
The next defensive miscue isn't going to show up in the box score. Pinch-hitter Dan Uggla, winner of this year's "huh, he's still playing?" award, popped up in foul territory and Carlos Beltran was inexplicably unable to run it down. The ball hung up in the air for quite a while and landed a few feet in front of Beltran, who alligator armed it. It was awful. That ball was in the air way, way too long to not be caught. Beltran's defense has been a disaster for years but that's no excuse. Awful, awful non-play. The kind of non-play that gets a rookie benched.
Anyway, of course the two defensive miscues came back to bite the Yankees. Warren walked Uggla to load the bases and Justin Wilson gave up a dinky little Denard Span ground ball single through the left side to score the run. It was just out of the reach of the diving Didi Gregorius, but it wouldn't have mattered, run was scoring anyway. I was actually surprised just the one run scored. Could have been two. Wilson rebounded to escape the inning with a strikeout and a ground ball after the damage had been done.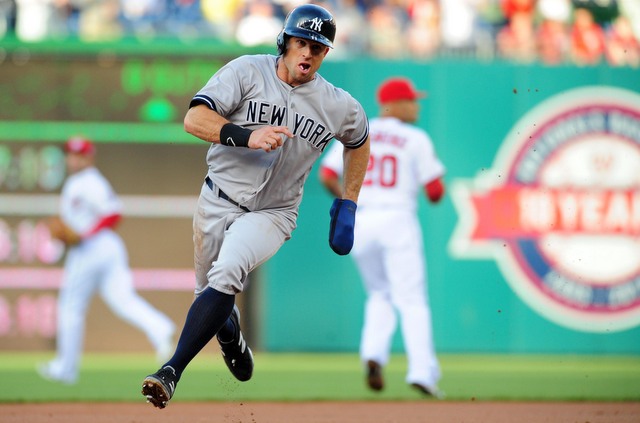 Two Runs, No More Runs
The Yankees reverted back to the offensive plan that didn't work in Tampa Bay last week: they scored two runs in the first inning and none after that. Brett Gardner led the game off with a bloop single to right, then scored all the way from first on Beltran's double. It was a Span-aided double — he seemed to take a weird route and it scooted by him. Brian McCann drove in Beltran with a sac fly later in the inning.
And that was it. No more offense. The Yankees scattered seven base-runners after the first inning and none of them made it as far as third base. Their best chances to score came with two runners on and two outs in the sixth (McCann walk, Headley single) and eighth (Teixeira and McCann walks), but they couldn't capitalize. Stephen Drew struck out to end the sixth and Headley grounded out to end the eighth. They scored just enough runs to lose.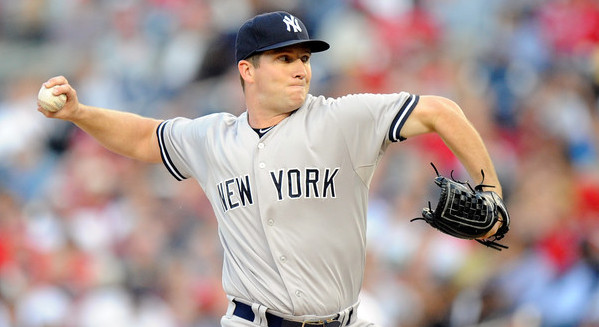 Leftovers
Warren gave up two solo homers (Ian Desmond and Tyler Moore) and was really shaky in the first — only ten of 27 pitches were strikes! — but settled down. He retired 15 of 18 batters faced from the second through sixth innings and completed six innings for the second time this year (and the second time in as many starts). The final line is 6.1 IP, 4 H, 3 R, 2 ER, 4 BB, 4 K on 98 pitches and 57 strikes. Serviceable.
Bryce Harper was ejected in the third inning for, well, a lot of reasons. He didn't like a strike call, stepped way out of the box, was slow to get back in when the ump told him to get a move on, and then started mouthing off. I know umpires don't have to take that kind of abuse, but they're not supposed to escalate the situation either, which I felt Marvin Hudson did by yapping back at Harper. The Yankees caught a break because no Harper, but it didn't matter.
Gregorius had two hits and hit another ball to the warning track, which in all seriousness might have been the hardest ball he's hit all season. McCann bunted to beat the shift and drew two walks. Teixeira had the other walk and Headley, Beltran, and Gardner had the other hits. Esmil Rogers took his sweet time in tossing a scoreless eighth.
And finally, I have no idea why Joe Girardi didn't pinch-hit Alex Rodriguez for Gregorius with two outs in the ninth. It didn't matter — Gregorius singled and A-Rod struck out to end the game — but don't you want make sure Rodriguez bats there? You can't lose a one-run game with A-Rod standing on deck. Geez. Stupid NL.
Box Score, WPA Graph & Standings
Here are the box score and video highlights, as well as the updated standings. Also check out our Bullpen Workload and Announcer Standings pages. YES just used their tenth different booth combination in the team's 13th series of the year. Here's the loss probability graph:

Source: FanGraphs
Up Next
The Yankees have an off-day Thursday — at this point I think fans need an off-day from the Yankees! — and are finally heading home. They played 15 of their last 19 and 25 of their last 35 games on the road. A six-game homestand begins with a three-game weekend series against the Rangers. Michael Pineda and Colby Lewis is the scheduled pitching matchup for Friday night. Head over to RAB Tickets if you want to catch that game or any other game on the homestand in person.