While most of the focus is on Cliff Lee and to a lesser extent Carl Crawford, the Yankees also have to address their need for a right-handed hitting outfielder at some point this offseason. Matt Diaz was said to be a target, but he signed with the Pirates for two-years and $4.25M last night even though he's almost guaranteed to finish that contract in another uniform. There's also the chance that he'll be exposed with regular playing time and see his value plummet, but I digress.
With Diaz no longer an option for the Yankees, they're left scrapping the bottom of the free agent barrel for someone that can hit left-handed pitching in part-time duty. Marcus Thames is still out there despite the interest from the Fukuoka Softbank Hawks and there's always personal fave Scott Hairston, but let's take a look at who else is available. I'm going to assume that Austin Kearns is not an option given how his stint in pinstripes ended (with 14 strikeouts in his final 25 at-bats).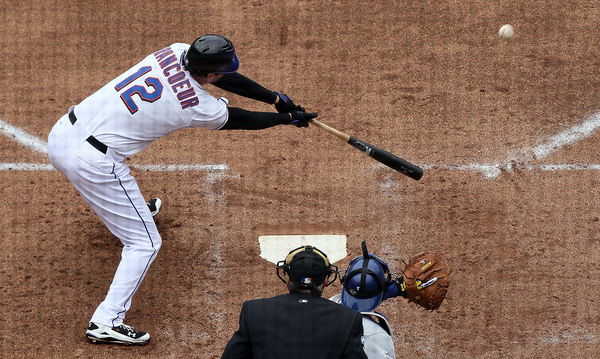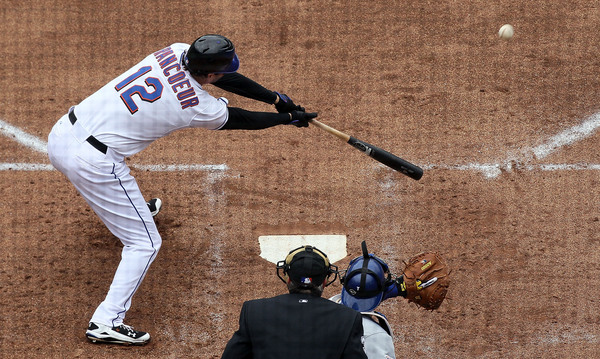 Jeff Francoeur
Nope. (also: inevitable)
Reed Johnson
Johnson, who turns 34 today,  was one the team's leftfield targets last winter, but he ended up with the Dodgers and had a rather forgettable season. He missed close to a month with back spasms and hit just .262/.291/.366 (.287 wOBA) in 215 plate appearances overall, though he did hit lefties for a .342 wOBA. Johnson has a .368 wOBA against southpaws over the last three seasons and is relegated to left defensively (ugly, ugly UZR's in center and right), which means he's not far off from what Thames was last offseason. He's a legit option, just not a terrible interesting or safe one.
Gabe Kapler
Once upon a time Kapler could mash lefties, tagging them for a .404 wOBA in 2008 and 2009. He fell off to a .255 wOBA against southpaws and .264 overall in 2010, playing so poorly that Tampa stashed him on the phantom disabled list in mid-August so they wouldn't have to demote Dan Johnson when Carlos Pena came off the disabled list. Kapler's 35-years-old and is actually a fine defender in the corners (+9.2 UZR in RF, -1.0 in LF (SSS) over the last three years), though there's quite a bit of risk here.
Lastings Milledge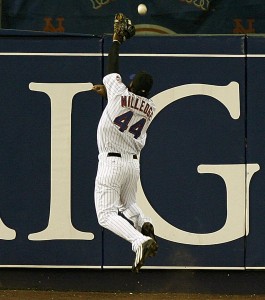 The Pirates non-tendered the former Met last week rather than give him a sizable raise through arbitration, and it's tough to blame them really. He's a slightly below average hitter (.322 wOBA) and a bad defender (-8.0 UZR/150 career), so the only thing that makes him appealing is his age (26 in April) and status as a former top prospect. Milledge can hit lefties (.350 wOBA career) and there's always the potential to get better, bet I prefer a veteran guy that's been a platoon player before when it comes to replacing Thames. It's not an easy job, and a young guy that's used to playing every day might be able to make the adjustments.
Xavier Nady
Been there, done that. Other than his great 2008 season (3.6 fWAR), Nady's never been even an average player, topping out at 1.4 fWAR way back in 2003. He put up a .295 wOBA for the Cubs this season after having his second Tommy John surgery and was below replacement level (-0.4 fWAR) in a pretty good amount of playing time (347 plate appearances). The Yanks can do better.
* * *
It's an ugly crop of righty hitting outfielders out there, especially with Diaz off the board. Hairston is clearly the best option in my eyes with Thames a distant second, even though the latter's unlikely to repeat his 2010 success. Perhaps Brandon Laird will get thrown to the wolves a little sooner than expected, though something tells me that movie will have a tragic ending.