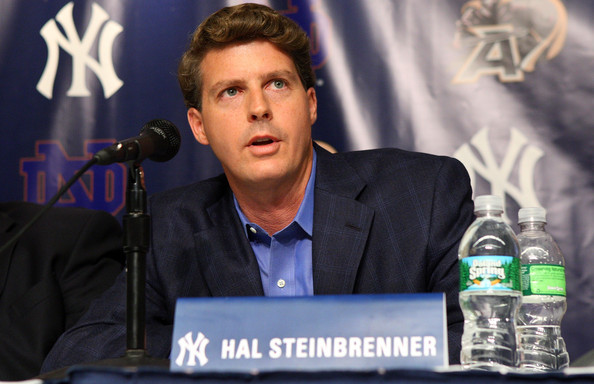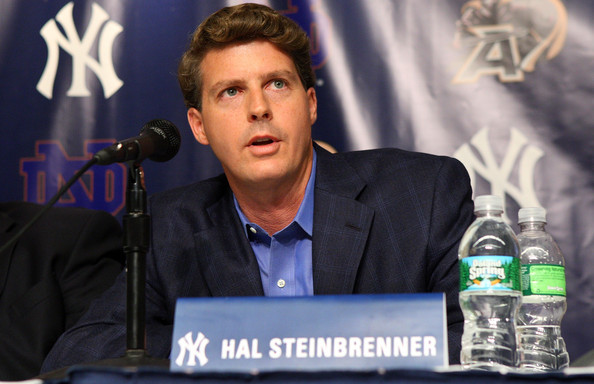 Updated: 9/10/18
Estimated 2018 Yankees' luxury tax payroll: $197.1M (see below for explanation)
2018 luxury tax threshold: $197 million
The 2018 regular season is nearly complete. The Yankees are, as expected, one of the best teams in baseball. They are currently 89-54 with a +150 run differential despite a recent barrage of injuries that sent Aaron Judge, Gary Sanchez, Clint Frazier, and Jordan Montgomery to the disabled list for long stretches of time. Others like Didi Gregorius and Aroldis Chapman have missed time as well. Overall though, the Baby Bombers are pretty rad.
One number has been hanging over the Yankees all year: $197M. That is the luxury tax threshold for the 2018 season. Ownership and the front office are adamant the Yankees will get under the threshold this year — they've paid luxury tax every year since the system was put in place in 2003 — which would reset their luxury tax rate. Right now the Yankees are taxed at the maximum 50%.
As the season progresses the Yankees' payroll situation will evolve due to call-ups and midseason additions, possibly even contract extensions. Every change to the roster results in a change to the luxury tax payroll. Because getting under the $197M threshold this year is an important stated goal, we're going to do our best to keep track of the payroll situation with this intermittently updated post. Here's where the Yankees stand as of September 10th.
Compiling the luxury tax payroll point-by-point was getting tedious, so I threw it into a spreadsheet. On August 1st, the last time I updated the payroll situation, I had the Yankees with a $193.7M projected luxury tax payroll for the season. It is now $197.1M following the trade deadline and September call-ups. They're over the $197M threshold! Let me explain.
1. Not every bonus will be reached. The estimate above is based on the assumption all contract bonuses will be reached. Those are real dollars that count against the luxury tax payroll and have to be considered. However, it's late enough in the season now that we can start to exclude some bonuses because it's safe to assume they won't be reached.
Here's a breakdown of the Yankees' contract bonuses:
Lance Lynn: $1M each for 170 and 180 innings pitched
Andrew McCutchen: $25,000 each for All-Star Game, Gold Glove, and World Series MVP; $125,000 for MVP; $75,000 for MVP second place; $50,000 for MVP third place
David Robertson: $15,000 for All-Star Game; $25,000 each for Gold Glove and All-Star Game starter; $50,000 for Sporting News All-Star; $75,000 for ALCS MVP; $100,000 each for MVP and Cy Young; $90,000 each for MVP and Cy Young second place; $80,000 each for MVP and Cy Young third place; $70,000 each for MVP and Cy Young fourth place; $60,000 each for MVP and Cy Young fifth place
CC Sabathia: $500,000 each for 155, 165, 175, and 185 innings pitched
Giancarlo Stanton: $50,000 each for Gold Glove, Silver Slugger, and All-Star Game; $100,000 for MVP; $25,000 for ALCS MVP; $50,000 for World Series MVP
Neil Walker: $125,000 each for 425, 450, 475, and 500 plate appearances
At this point we know McCutchen, Robertson, and Stanton did not trigger their All-Star Game bonuses, which total $115,000. That $115,000 is not included in the $5.3M line item for possible bonuses in the estimate above. I've already subtracted them out.
Lynn is at 143.2 innings with three starts to go. While it is still technically possible for him to reach 170 innings on the season, it would essentially take three complete games to reach the bonuses. I'd bet against that. We can remove Lynn's two $1M bonuses from our estimate and just like that the Yankees are back under the $197M luxury tax threshold.
Furthermore, Sabathia is at 139.2 innings with three starts to go. He should be able to reach the $500,000 bonus for 155 innings. Getting to 165, 175, and 185 innings and triggering those bonuses won't happen. That's another $1.5M we can remove from our estimate. Walker is at 365 plate appearances and could reach 425 plate appearances. Getting to 450 will be tough, though it's not impossible. Eliminating the 475 and 500 plate appearances bonuses is another $250,000 we can subtract from the estimate.
Okay, the estimate gives us a $197.1M luxury tax payroll at the moment. But, once we remove the Lynn ($2M), Sabathia ($1.5M), and Walker ($250,000) playing time bonuses that are unlikely to be reached, we're down to a $193.35M projected luxury tax payroll. That is comfortably under the $197M luxury tax threshold with all other possible bonuses budgeted.
2. The Yankees added salary at the trade deadline (duh). Boy, were the Yankees active at the trade deadline or what? They made six trades in the week leading up to July 31st and five had a direct impact on the 25-man (and thus 40-man) roster, which means they had luxury tax implications. They then made two more trades prior to the August 31st postseason eligibility deadline. Here's a recap of the trade deadline activity:
(Frare was not on the 40-man roster. That trade had zero impact on the luxury tax payroll.)
Prior to all those trades, the projected luxury tax payroll sat at $184.1M. Now it's up to $193.35M after removing select bonuses. So yes, the Yankees did take on salary at the deadline, though perhaps not as much as you'd think. Trading away Drury, Shreve, and especially Warren offset some of the salary gains, plus the Twins and Giants are paying half Lynn's and McCutchen's salary the rest of the season, respectively.
As for Hechavarria, he is making $5.9M this season, but the Associated Press reports the Yankees are only responsible for the pro-rated portion of the $545,000 league minimum, which is roughly $88,000. The Rays and Pirates are paying the rest. The Lynn and Warren moves were essentially payroll neutral. The Yankees really only took on salary with Britton, Happ, and McCutchen at the deadline.
3. The call-ups are complicated. Pre-arbitration-eligible players on split contracts — the majority of the players on the roster, basically — get paid one salary at the Major League level and a different salary in the minors, and their luxury tax hits are pro-rated. The MLB season is 186 days long and say, for example, a player spends 100 days in MLB and 86 days in the minors. His luxury tax hit is then 100 days of MLB salary plus 86 days of MiLB salary.
It's important to note only minor leaguers on the 40-man roster count against the luxury tax payroll. Jace Peterson, Shane Robinson, David Hale, and Stephen Tarpley were never on the 40-man and in the minors, so their minor league salary is irrelevant for luxury tax purposes. Guys like Thairo Estrada and Albert Abreu are on the 40-man though, so their minor league salaries count against the luxury tax payroll. It's not much, but every dollar counts.
The Yankees have called up four minor leaguers since rosters expanded on September 1st (they also activated some players off the disabled list) and I suspect Chance Adams will back at some point as well. I'd also bet on Justus Sheffield getting called up. Either way, September call-ups have a relatively small impact on the luxury tax payroll. They count against it, for sure, but each call up equals less than $100,000 added to the bottom line. Now that we're nearly halfway through September, Adams (and Sheffield) will count even less than that.
4. The disabled list provides no relief. Jacoby Ellsbury's salary doesn't go away for luxury tax purposes just because he's injured and hasn't played. The Yankees are recouping some of his salary through insurance, though that doesn't help the luxury tax situation. Players on the disabled list still count against the luxury tax payroll. It's like they're on the active roster. Ben Heller underwent Tommy John surgery and will miss the entire season — he didn't throw a single pitch during the regular season — yet his full salary will count against the luxury tax payroll. Such is life.
5. The Yankees still have some money to spend. Just don't expect them to spend it. The projected luxury tax payroll is $193.35M after we removed those select bonuses, which gives the Yankees over $3M in breathing room. At this point though, any player the Yankees add from outside the organization won't be eligible for the postseason roster. Maybe they'll make a waiver claim and carry that player in September with an eye on him helping next year. That's about it. Based on my estimate, the Yankees are going to finish the season more than $3M under the $197M luxury tax threshold.
* * *
Like it or not, the Yankees are going to get under the luxury tax threshold this season, and they are currently in great position to do so. They have room to cover injury call-ups and room to take on even more salary in ultra-rare September trade. If you have any questions about the luxury tax payroll, or if you notice an error, shoot me an email at RABmailbag (at) gmail (dot) com.