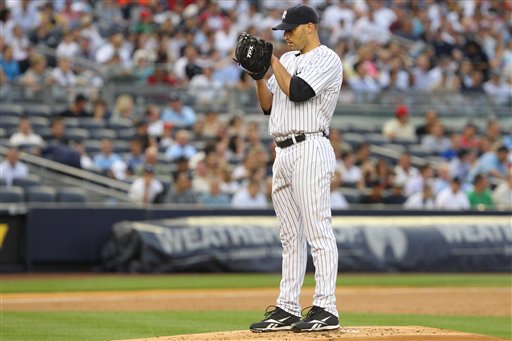 We've missed you, Andy. Let's finish off this sweep and go into the Tampa series on a high note, shall we?
Here's the lineup…
LF Gardner, Brett
SS Jeter, Derek
1B Berkman, Lance
2B Cano, Robinson
DH Swisher, Nick
C Posada, Jorge
CF Granderson, Curtis
RF Kearns, Austin
3B Pena, Ramiro
And on the bump, it's Andrew Pettitte.
First pitch is schedule for a little after 1:30pm ET, and the game can be seen on YES locally or TBS nationally. Remember, if you want to talk about the NFL games, we have a thread for that. Enjoy.