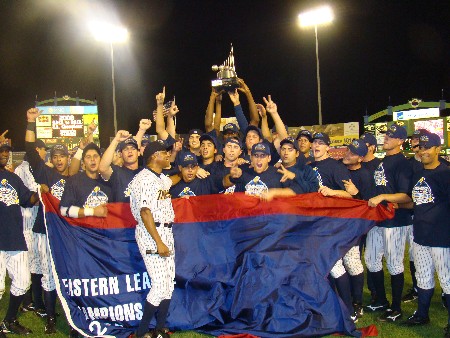 Over the years I've gone through phases when it comes to these lists. A few years ago I was all about upside; if you had a significant ceiling you were making my list, regardless if you struck out 195 times in 134 games (coughTimBattlecough). These days I find myself favoring probability and closeness to the majors. Don't get me wrong, upside is still a huge part of prospect rankings, but I'm definitely starting to weigh readiness more in my rankings. It just makes sense considering the shift towards younger players in today's game.
The Yankees' system was definitely in the red this year. The losses sustained due to graduation, trades, injuries and ineffectiveness outweigh the gains brought on by breakouts and player acquisitions. Three players from last year's top ten are no longer with the organization, and just one player from the top five makes a repeat showing there this year. On top of that the Yanks failed to sign their first and second round draft picks. While they'll reap the benefits of the compensation picks this year, it's unlikely they'll be able to match the potential of Gerrit Cole, nevermind Scott Bittle. Forfeiting their first, second and third round picks in next year's draft for signing free agents means they'll be working at a disadvantage as they try to rebuild the system.
Despite all that, the Yanks' affiliates did a whole lotta winning this year. Triple-A Scranton and Double-A Trenton (pictured) each won their league titles this year, and it was Trenton's second consecutive championship. All told the minor league affiliates combined for a 406-287  record (.586 winning percentage), far and away the best in baseball. They were the only club to eclipsed the 400 win mark, and the next best organization (Rangers) had a .556 winning percentage. Winning obviously takes a back seat to development in the minor leagues, but it's always nice to give your young players a taste of success.
As I was putting this list together, I didn't have to put too much thought into figuring out who the organization's top three prospects were. Barring a trade I knew exactly who numbers one, two and three were going to be basically since September. Numbers four through seven are pretty interchangeable in my eyes, eight through nineteen even more so. Don't get too worked up if I ranked your favorite prospect lower than you would have liked, quite often the difference between a set of two, three or ten prospects is smaller than you may think.
It's always fun to go back in time and see how things worked out, so here's my 2007 and 2008 lists. Otherwise, the fun starts after the jump. Ages are as of Opening Day.