No, it's not the literal midway point of the season, but we're going to use the four-day All-Star break to review the Yankees' performance to date. We're handing out letter grades, A through F. We've already tackled the A's and the B's, now it's time for the C's.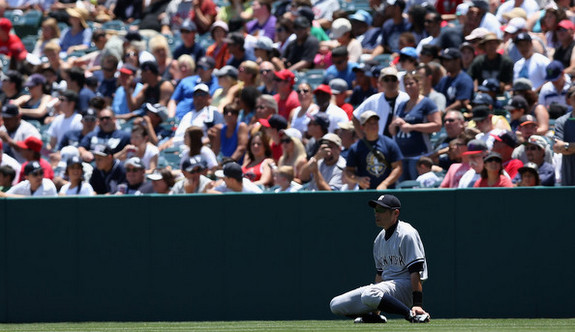 I guess that, by definition, a grade C is average, right? It is right in the middle of the A through F scale, but I'm not sure that really applies to baseball though. For every A there are a hundred F's and for every B there are a couple dozen D's. Grade C is closer to the top than the bottom, I think, slightly better than average.
Anyway, the Yankees sit in fourth place and three games out of a playoff spot at the All-Star break because they've gotten a lot of mediocre performances and very few really good ones. Some guys have wound up C's because they're disappointments, but others are here because they're doing pretty much exactly what's expected. Heck, some are even here because they've been surprisingly good. I'm trying to keep this objective and not look at performance vs. expectations, however. Easier said than done, obviously.
Enough rambling, onto the grade C's.
Preston Claiborne
It happens almost every year. A known but not necessarily highly-touted young arm comes up from the farm system and impresses in relief for the Yankees. Claiborne has followed in the footsteps of David Phelps (2012) and Hector Noesi (2011) by posting a 2.43 ERA and 3.03 FIP in 29.2 innings. He was excellent early on but has faltered a bit of late, which is not atypical of young relievers. Claiborne stepped in when Joba Chamberlain hit the DL and didn't just temporarily fill the hole, he upgraded the bullpen.
Ivan Nova
This has been a tale of two seasons for Nova, who owns a very good 3.63 ERA and an excellent 3.00 FIP in 52 overall innings. He was awful before going down with a triceps issue (6.48 ERA and 3.11 FIP in 16.2 innings), good in two brief relief appearances after getting healthy (one run in six innings), and outstanding since coming back up from the minors (2.45 ERA and 2.65 FIP in 29.1 innings). Which Nova will the Yankees get going forward? Who knows. He's gone from excellent to awful and back again so many times in the last two years. Right now he has a rotation spot thanks to the Phelps' injury and will get an opportunity to show this latest version is the real Ivan Nova.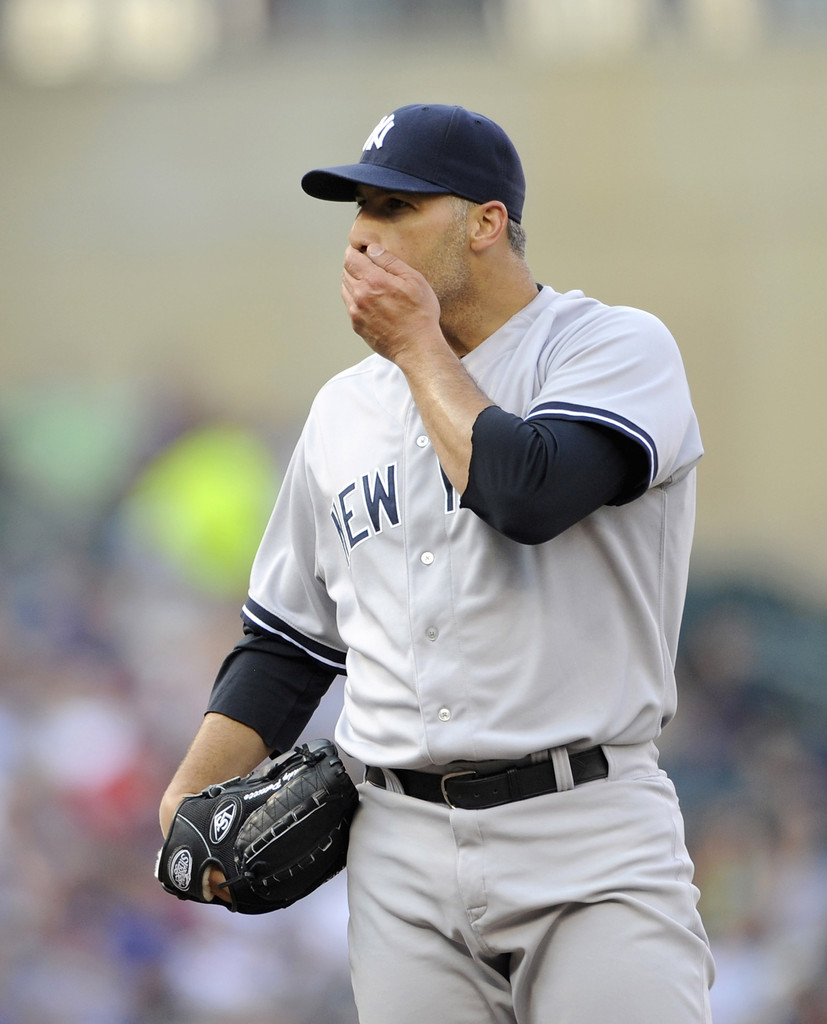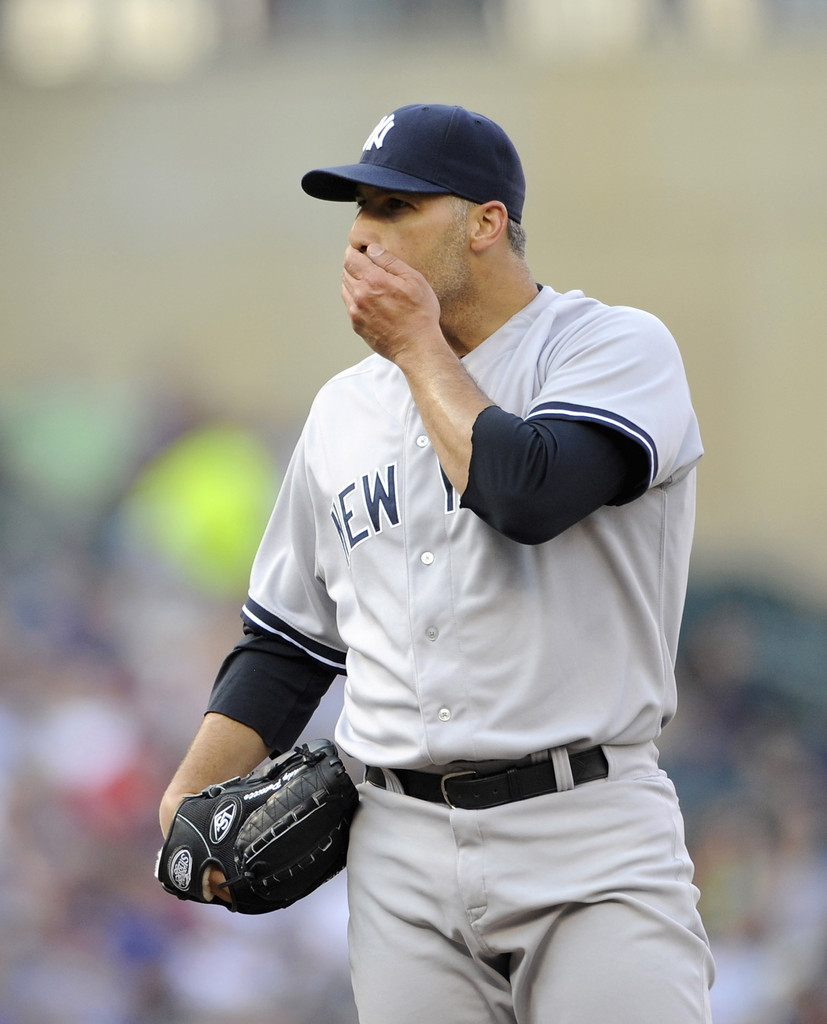 Andy Pettitte
Emotions are a tricky thing. They make you say things that aren't true just because they once were and you want to believe they still are. "Andy Pettitte is still a reliable mid-rotation starter" is one of those things. Pettitte, who has a 4.39 ERA and 3.75 FIP in 16 starts, has had a season very appropriate for baseball's oldest starting pitcher. The 41-year-old battled nagging back and lat problems early in the year and has been pretty hittable of late, pitching to a 4.96 ERA and 3.28 FIP in eight starts since coming off the DL. Older finesse pitchers are exactly the kind of guys who underperform their peripherals. Andy has been a dandy number four or five starter, but he hasn't been particularly reliable or durable this year.
Ichiro Suzuki
Supposedly team ownership — or at least someone above the baseball operations level — brought Ichiro back on a two-year deal this past winter, a definite head-scratcher of a move. A recent hot streak has raised his season line to .283/.320/.393 (92 wRC+), which is almost identical to the .283/.307/.390 (91 wRC+) line he put up last season. He's no longer a true burner (on pace for 22 steals) or an elite defender (especially considering how he wastes his arm strength by taking forever to get rid of the ball), but he's an above-average contributor both on the bases and in the field. A below-average offensive player and above-average defender in right field is a serviceable player, but not exactly a world-burner. Ichiro didn't completely fall off a cliff this year, and that's about the best thing you can say about his 2013.
Adam Warren
Warren was in a weird place coming into this season, mostly because he appeared to be ticketed for a third trip to Triple-A Scranton since there was no big league opening for him. That's how careers stall. Phil Hughes started the year on the DL with a back problem though, opening the long-man role for Warren. When Nova went down, that spot stayed open. Warren took advantage of that opportunity and has pitched to a 3.09 ERA and 3.84 FIP while averaging more than 2.2 innings per appearance. He's had some real bullpen savers this year, including 5.1 innings on April 3rd (one run), four scoreless innings on both May 13th and May 22th, and six scoreless innings in the 18-inning marathon against the Athletics on June 13th. Long reliever is a mostly thankless job, but Warren has excelled in that role and put himself in position to be considered for a starting job next season, or maybe even in the second half of this year.