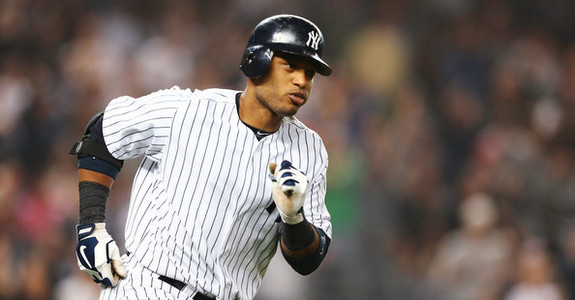 Last offseason, the Yankees reportedly took the rather unique path of creating a list of needs and going down the list in order, one by one. First was pitching, second was adding an outfielder, then third was filling out the margins of the roster. They didn't waver from that strategy at all. It was weird because usually you'd expect a team to multi-task, not miss out on a player because he was further down on the list than something else.
This winter, it does not appear the Yankees are working that way. They aren't handcuffing themselves like that. Instead, they're being handcuffed by other factors around the game and in free agency, things outside of their control. That is much worse than sticking to list and going one by one, obviously. New York could have always changed that approach whenever they wanted. Their offseason plans are being held hostage at the moment. Other stuff is getting in the way of allowing them to set a hard budget number and proceed.
Alex Rodriguez's Appeal Hearing
Things got a little juicy yesterday when A-Rod stormed out of his appeal hearing claiming it was a "farce," but as far as we know that doesn't change anything about the timetable. The hearing will continue today without a day off either until it is completed or next Wednesday, whichever comes first. I assume they would reconvene the Monday following Thanksgiving, if need be. Hopefully it doesn't come to that. Once the hearing is over, arbitrator Frederic Horowitz is expected to take three or four weeks to hand down his ruling.
Assuming things get wrapped up before Thanksgiving and Horowitz takes his four weeks, we're looking at a ruling sometime right before Christmas, two weeks after the Winter Meetings. The Yankees have a lot of needs and not much money to spend, at least until A-Rod's suspension is upheld and all or part of his 2014 salary (and luxury tax hit) is wiped off the books. They can't count on that happening though. Nothing is final until Horowitz says so. As much as $33.5M is 2014 payroll space hangs in the balance here, enough to sign two premium free agents, but New York won't know if that money is available to them until after the Winter Meetings, when most major dealings take place.
Masahiro Tanaka's Posting
According to Jon Morosi, MLB and NPB have resumed talking about a revising posting system this week after a proposal fell through last week. Apparently MLB felt NPB was taking too long to wrap things up, so the league decided to go after a sweeter deal. Can't say I blame them, but that doesn't exactly help the Yankees. It's no secret they will go hard after Tanaka and why not? He's supposed to be awesome and because the posting fee doesn't count against the luxury tax, he'd fit well in their budget.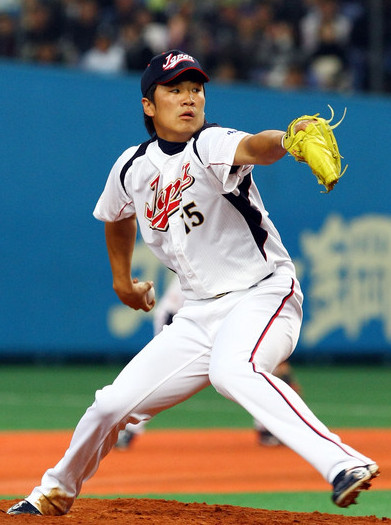 Brian Cashman has said he needs to add two starting pitchers this winter and Tanaka is presumably Plan A. If they can't land him, the Yankees could to turn to Hiroki Kuroda, Matt Garza, or Ubaldo Jimenez. Capable pitchers who aren't as luxury tax friendly. Needless to say, the longer the haggling between MLB and NPB drags on, the more it hurts the Yankees. Kuroda and Garza and whoever else won't wait around forever and New York needs to take care of its pitching. There's a chance, albeit a small one, that Tanaka won't be posted at all this winter. Cashman & Co. want to know if that will be the case soon, not in late-December or January after the other top arms sign.
Robinson Cano's Contract
Unlike the A-Rod and Tanaka stuff, the Yankees actually have some control over Cano's contract situation because they're the high-bidder until another club steps to the plate. That fact that his representatives crawled to the Mets earlier this week is a pretty good indication his market isn't all that robust at the moment. That could change in a heartbeat, however. I do think it's only a matter of time before another big market team (Nationals?) gets involved.
"We're not waiting around," said team president Randy Levine to Andy McCullough earlier this week when asked about a timetable for a new contract with Cano. "We have about five or six free agents that we're aggressively looking at. Some of our own, some outside guys. We're not waiting for Robbie or anyone. As these guys come off the board, if we're lucky enough to get some of them, that obviously limits the money we have for Cano."
Saying you're not going to wait around is one thing, but actually doing it is another. The Yankees aren't stupid, they know their most likely (only?) chance at contention next season involves having Cano at second base and in the middle of the lineup. They also know attendance and ratings took a big hit in 2013 and losing a star caliber player like Robbie could lead to an even greater decline. On the other hand, you could argue this past season showed he isn't the kind of player who drives fan interest and attendance and ratings and all that. He was the only big name, everyday player on the team, after all.
Cashman & Co. have a lot on their plate this winter. They've gotta rebuild half a rotation, half a bullpen, and a decent chunk of the lineup to get back to contention in 2014. They have to do all that while staying under the $189M luxury tax threshold, meaning bang for the buck is important. It was always important, don't get me wrong, but in the past they could bid the extra million bucks and not think too much of it. The A-Rod and Tanaka situations are really tying their hands because so much money is at stake. Unless they're willing to risk going over the luxury tax threshold, there's nothing the team can do but sit and wait until that stuff is resolved, hoping the offseason doesn't pass them by.