By

In what sounds like it could be pure speculation, Tony Massarotti says that Brian Cashman is traveling to California today to meet with Scott Boras in advance of the Winter Meetings, presumably about free agent hurler Derek Lowe. Boras has already indicated that he wants a Zito-esque contract for Lowe, but that's just typical Boras. Still, the sinkerballer could command $15-16M per year over three or four years. Boras also represents Mark Teixeira, Manny Ramirez and Oliver Perez, but those players do not appear to address the Yanks' immediate needs. (I'll give at h/t to Tim even though I found this before he had it on his site) · (103) ·
By

Mike and I are back after taking Thanksgiving week off. So here's your chance to ask us questions, which we'll answer on the show (should be up around 2 this afternoon). Send them to email preferably; they'll get first priority. We'll go through the comments here, if we have time. · (3) ·
The Yankees would like to bring Andy Pettitte back for another season in pinstripes, but they would like to do it on their terms and their money. Says Jack Curry in The Times today, the Yanks are trying to convince Pettitte to sign a $10 million deal.
What Randy and Alan Hendricks, Pettitte's agents, are trying to do is to make sure their client avoids a pay cut. Pettitte made $16 million last season, one of the highest salaries in the major leagues for a pitcher, and his agents have stressed that he wants the same salary. The Yankees have offered Pettitte $10 million, and they seemingly have no immediate plans to improve their offer.

"We'd like to have him back," General Manager Brian Cashman said Wednesday. "It's come to the arena of trying to achieve common ground on money, which is easier said than done."

Pettitte battled shoulder problems last season and ended up 14-14 with a 4.54 earned run average, including a 2-7 mark to finish the year. The Yankees believe Pettitte, who pitched a team-high 204 innings, can still be an effective starter, but they consider a $16 million investment in him to be too expensive.
Curry's article, coming out less than 24 hours after the Yanks declined to offer the lefty starter arbitration, clearly shows why the Yanks didn't want to and shouldn't have offered Pettitte arbitration. Of dual significance is Pettitte's clear preference to stay in New York and the Yanks' desire to reduce his salary by over 35 percent.
With this offer on the table, had the Yanks offered arbitration, the Hendricks brothers surely would have accepted. Pettitte wants to be a Yankee for one more year and would have gotten a lot more money under arbitration than he will when the two sides eventually agree on their $12 or $13 million deal. It all makes sense now.
With the free agent compensation picture in focus, the Hot Stove Season seems to have sparked. We've seen news surrounding mid- and low-tier free agents, particularly those who qualified as a Type A or a Type B free agent, but whose team declined to offer arbitration. One of those is Edgar Renteria, who appears headed to San Fran to man short for the Giants. The Tigers did not offer arbitration to the 33-year-old, who posted a wOBA of just .308 last season after two solid years in Atlanta.
Look at the guy's baseball reference page. Is he someone you want holding down shortstop for your team? He looks pretty average to me. He's basically had two standout years, a couple of solid years, and then mediocrity. Yet he was the first shortstop to find a home this off-season.
Then, not long before I wrote this, the Cardinals acquired Khalil Greene from the Padres. Ugh. Dude's OBP'd over .300 twice in his career, which spans more or less five full seasons. To me, he looks like a former first-round pick who got a lot of hype coming off a damn fine debut in 2004 (.273/.349/.446). He's been nothing but a disaster since. He did hit 27 homers in 2007, but given the rest of his career that appears an anomaly.
Both of these developments make me damn glad we have Derek Jeter locked in at shortstop. Yeah, sometimes we complain about his defense, but that's mostly because we're running out of things to talk about. You'd like to see some better range from short, but Derek makes up for it, and then some, with his offense. Plus, according to Dave Pinto's PMR, Jeter fielded better than both Greene and Renteria — and Jose Reyes — in 2008.
The rest of the list doesn't look much better than the above two. Raffy Furcal is clearly the best out there, though he comes along with the injury prone tag. Felipe Lopez isn't terrible, but he's another guy who's living off the reputation of a couple solid years — though he did smoke the ball during his 169 trips to the plate in St. Louis. Orlando Cabrera? I'd say he's overrated, but I don't think many people hold him in that high a regard. He's 34, never been very good, and is a Type A free agent with an arb offer. Cesar Izturis…nah, too easy.
The point is that despite the nitpicks we have with Jeter, we're still damn glad to have him at shortstop. Can you imagine the Yankees starting the season with Felipe Lopez or Edgar Renteria — or worse, Khalil Greene — starting at short? It's when we look at situations like this that we can appreciate The Captain even more.
By

Just this morning, we predicted that some reporter somewhere would make note of the fact that Bay Area native and resident CC Sabathia attended a game of his home-town Golden State Warriors as a sign that he maybe, might, could sign with the Giants. Little did I realize it would be ESPN national baseball writer Jayson Stark. In a blog post that lists every reason why the Giants shouldn't sign Sabathia and then posits that they might anyway, Stark plays up the fact that CC went to a Warriors game. When will the media ever learn? · (49) ·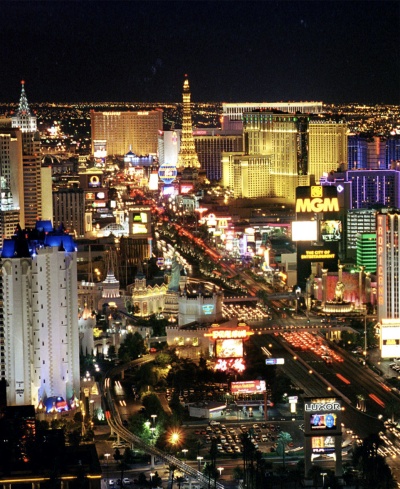 We all know the Winter Meetings begin on Monday in Las Vegas. We know that there will be tons and tons of rumors floating about, as nearly every baseball executive and member of the media will be in attendance. We know that at least a few free agents will sign. We know that a trade or two will go down. We know that there will be a veritable smokescreen of false info spread around.
You know what else I know about the Winter Meetings?
RAB will be there, live, to bring you updates on the action.
As in everything we do, we're doing it for you guys, the readers who pay attention to the stuff we write and engage in the discussions on our threads. Without you guys, there's far less motivation to do this.
Yes, this is an open thread, so all topics are safe. However, if you want some direction, why not make some suggestions as to what you want to see from us. Most of you have seen Winter Meetings coverage from the past. What can we do to make it better? How can we approach it that would provide a better overall experience?
So have at it. I'd say play nice, but sometimes it's more fun when you don't.
Joe Sheehan dissents. I quote at length:
The choice for the club is pretty simple. If the player is valuable enough to warrant a one-year contract, offer him arbitration. You will get draft-pick compensation if he signs elsewhere, and if he does not, you will have a good player signed to a one-year deal…

The Yankees made a mistake by not offering arbitration to either [Bobby Abreu or Andy Pettitte], the biggest mistakes any team made in this round of decisions. For a team with the Yankees' revenues, especially as they move into an ATM with foul poles, to decline the services of above-average players or draft picks in the event of their departure is a stunning waste of resources. Bobby Abreu projects as a five- or six-win player, Pettitte a bit below that…

Certainly there's no baseball reason to not want either player. In Abreu's absence, the Yankees nomnally have an outfield of Xavier Nady, Johnny Damon, Melky Cabrera and Hideki Matsui, with Nick Swisher at first base. Abreu is better than all of those players, and if having him would create a logjam, it does so by forcing inferior talent to the bench, the waiver wire or the trade market. Pettitte was the team's #3 starter last year, and would project as the #4 even if the Yankees were to sign multiple starters in the free-agent market.

All of that assumes, of course, that the players accept arbitration, foregoing multi-year contracts at market salaries to take a one-year contract with the Yankees. The more likely scenario is that both players would sign elsewhere (or in Pettitte's case, retire), allowing the Yankees to collect two draft picks for each, either a #1 and a sandwich pick or a #2 and a sandwich pick. Even with the Yankees'…mixed…record in the draft of late, forfeiting the right to those picks is an enormous waste

Two days ago, the Yankees had assets in Abreu and Pettitte that could have been considered short-term investments with minimal risk and fairly certain benefit (were they to rejoin the club), or long-term investments with more risk and uncertain benefit, but higher upside (were they to become draft picks). Now, they have nothing. How a team with the cash reserves of the Yankees can make a choice like that is inexplicable, and recalls the decision to forego the services of Carlos Beltran three years ago, a decision also motivated by short-term cash concerns.
I think Sheehan is underestimating roster flexibility and the economic impact the market conditions have on baseball. I see that Abreu may be above average even in decline, but if he accepts arbitration and earns $18 million, that's a hefty payday and money the Yanks could be using elsewhere.
I also think he's overvaluing Abreu. PECOTA '08 pegged Abreu at a 14.7 maximum VORP and a comparable salary of $7,300,000. Granted, Abreu in 2008 reached his 75 percentile in PECOTA. So we'd probably have to adjust upward by a bit for 2009. He'll probably end up with more than that stingy salary projection, but should the Yanks risk paying him more than double his relative worth just for the chance of some draft picks?
In the end, we'll never know if the Yanks made a mistake. By declining arbitration to Abreu, they made him a more attractive free agent. I still think it's likely that Abreu would have accepted the Yanks' offer. Pettitte is a tougher argument, but I expect him back in the Bronx in the end. Just something to think about right now though.
By

Here's the press release. Joba and Jon Lester will be appearing together and headlining the university's student lecture event, where they will take part in a "Hot Stove Conversation" on Tuesday, January 27th at 8pm. They're also going to be doing a meet-and-greet after the event. Tickets went on sale today, and are $20 a head (discounted rates for kids and students). The school is located in Fairfield, CT, so it's only a quick little 50 mile drive from the city. I'm sure it'll be worth it. (h/t JayCT) · (18) ·
Well, not really, but someone forgot a period.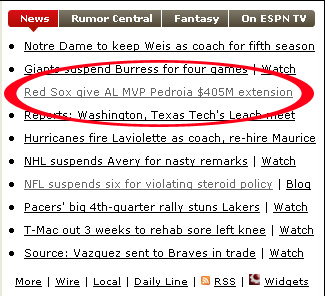 The reigning AL MVP has signed a six-year, $40.5 million contract extension. The Red Sox are buying out two years of Dustin Pedroia's free agency at market rate. ESPN just wishes Boston were going a bit overboard. (Hat tip to long-time reader Patrick for mailing this one in.)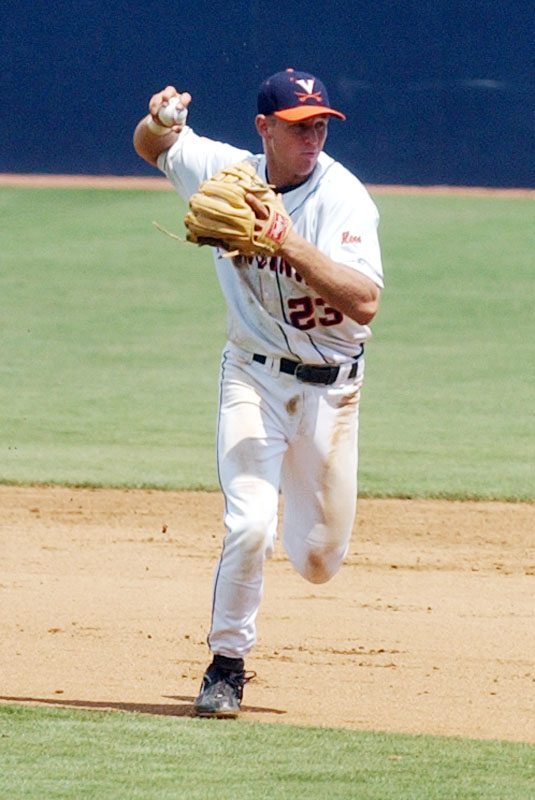 David Adams |   2B
Background
Born and raised in the Margate, FL (just outside of Ft. Lauderdale) Adams lettered for three years in basketball and four years in baseball at Grandview Prep, where his father Dale was the baseball coach. He led the county with a .548 batting avg as a sophomore, and was then named team captain and MVP as a senior. He was named third team All-American by the Baseball Coaches Association as a senior, and was listed as a top 30 high school prospect for the 2005 draft by Baseball America, Team One Baseball, and Perfect Game. By all accounts, Adams is the best baseball player in school history.