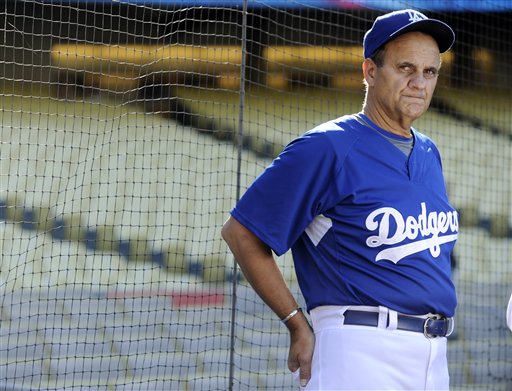 Yeah yeah yeah. Joe Torre, Don Mattingly, blah blah blah. I know all about that stuff. You know what I like least about this series? Manny frickin' Ramirez. I just stopped having nightmares about the guy, and even though my therapist thinks I should avoid this series because it might cancel out all the progress I've made since he was traded to the NL in mid-2008, I'm going to gut it out anyway. Friggin' Manny, just can't get away from that guy.
Here's the starting nine…
Jeter, SS
Granderson, CF
Teixeira, 1B
A-Rod, 3B
Cano, 2B
Posada, C
Swisher, RF
Gardner, LF
Sabathia, SP
First pitch is scheduled for 10:10pm ET and can be seen on YES. Enjoy.