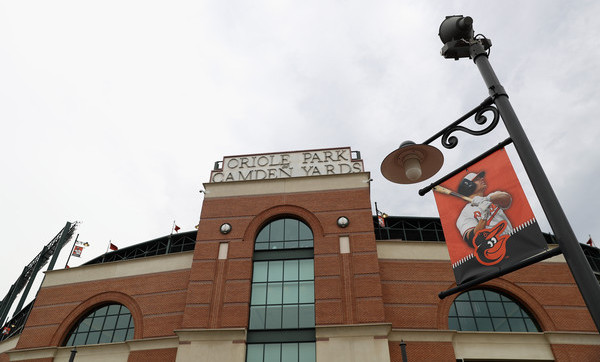 The Yankees are back in action tonight with the first of three games against the Orioles. This is also the start of a 20 games in 20 days stretch, and given the way the Yanks have played of late, this is already a make or break stretch. Thirteen wins in those 20 games seems like the bare minimum to me. Anything less than that likely means they won't gain any ground in the standings.
On the mound tonight is young righty Luis Severino, who so far this season has been part of the problem, not the solution. He allowed 32 hits and 15 runs in 19.2 innings, which is about as bad as it gets. Jared Diamond says the Yankees are trying to slow Severino down in more ways than one. They've noticed he's rushing his delivery, and they also want him to take a little more time between pitches to collect himself. We'll see if he does that tonight. Here is the O's lineup and here is the Yanks' lineup:
The weather isn't too great in Baltimore and won't be the rest of the series either. It's cloudy and there are on and off showers in the forecast. It doesn't look like anything that will significant delay or postpone the game, however. Tonight's game will begin at 7:05pm ET and you can watch on YES. Enjoy.
Chapman Update: Aroldis Chapman, who is eligible to rejoin the Yankees next Monday, will make tune-up appearances in Extended Spring Training tomorrow and Friday. "The outing (tomorrow) will be one-inning-plus and maybe two," said pitching coach Larry Rothschild to George King.