I've got 14 questions in the mailbag this week. RABmailbag (at) gmail (dot) com is the place to send us questions at any time.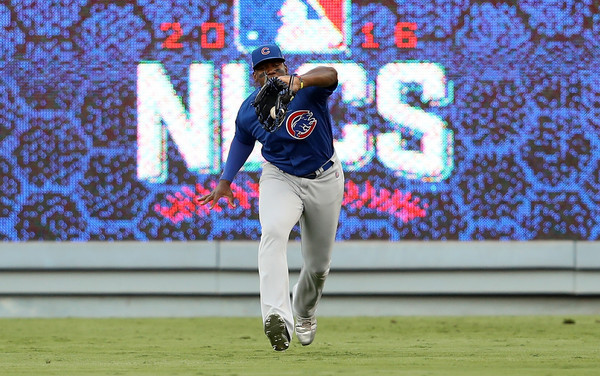 Michael asks: The Cubs right now have a surplus of position players, and it seems either Jorge Soler or Ben Zobrist will be the odd man out. Do you think the Yankees could look to trade for either one of those guys?
Soler's going to be the odd man out, I bet. Zobrist does too many things to trade. He can play anywhere and he's productive. Soler stinks in the field and there are more than a few holes in his swing. The Cubs shopped him around for pitching last offseason — I remember Shelby Miller and Alex Cobb rumors — and I bet they'll do it again. They're stuck with Jason Heyward in right, they have Albert Almora for center, and then Kyle Schwarber figures to take over left field again because there's nowhere else to play him. There's no room at the inn for Soler.
I don't love Soler — I think he's more likely to be the next Juan Encarnacion than the next Yoenis Cespedes — but there's always a point where it makes sense to take a chance on the talent. I'm not really sure what the Cubs would want in return. Still pitching? The Yankees don't have much of that to offer. Luis Cessa and Chad Green ain't getting Soler. Luis Severino straight-up in a change-of-scenery deal? I'd be surprised if the Yankees went through with that.
Bob asks: Gleyber Torres and Jorge Mateo are two highly rated SS prospects currently on the Yankees Tampa class A farm team. Can you compare and contrast their abilities and potential upside since the their scouting reports seem similar in content? Also, why did the Yankees assign Torres to the AzFL and not Mateo?
I don't really have an answer for the Arizona Fall League question. The Yankees are giving Torres time at second base and they may have felt the AzFL was a good chance to get him reps there. In some cases, like Greg Bird, it's easy to understand in the AzFL assignment. In others it's not so clear. It's not arbitrary though. The Yankees have their reasons.
Torres is a better prospect than Mateo. For starters, he just out-performed him at the same level (by a lot) despite being 18 months younger. I mean, hitting .273/.355/.428 (121 wRC+) with 33 doubles, 13 homers, 24 steals, 10.5% walks, and 20.4% strikeouts as a 19-year-old in the Florida State League is nuts. Torres had an unbelievable season in 2016. Mateo had pretty much the exact opposite.
Let's compare Torres' and Mateo's scouting grades using the 20-80 scouting scale. Quick primer: 20 is terrible, 50 is average, and 80 is great. Here are their MLB.com and FanGraphs grades (MLB/FG).
| | Hit | Power | Run | Throw | Field | Overall |
| --- | --- | --- | --- | --- | --- | --- |
| Torres | 55/50 | 50/50 | 55/50 | 60/55 | 55/55 | 55/45 |
| Mateo | 55/50 | 45/45 | 80/80 | 60/55 | 55/55 | 55/50 |
| Advantage | Push | Torres | Mateo | Push | Push | Mateo? |
These are future grades, not present grades. A present 55 hit tool means you'd expect these guys to hit like .275 in MLB right now, and no. Just, no.
Anyway, these two are pretty close! Mateo has a major advantage in speed but Torres has a touch more power. I'm a bit surprised to see FanGraphs so low on Torres' overall future potential (45), though they're the outlier. Almost every report on Torres has been glowing. The bottom line is both guys are excellent prospects. Torres had a better 2016 season and is younger, which is why he's more highly rated at the moment. The Yankees have both, so this isn't an either/or situation. Having two great shortstop prospects is pretty awesome.
Wai asks: To continue the discussion on Mike Freaking Trout, if you can choose any one single player to build your team from scratch, would you choose the best position player or the best pitcher? Who would that guy be in terms of today's baseball?
Best position player. Pitchers get hurt too much. I'd target an up-the-middle player because those positions are so hard to fill. If I were building a team from scratch, my top three cornerstone targets would be Mike Trout, Bryce Harper, and Francisco Lindor, in that order. I'm not overreacting to Lindor's postseason. Longtime readers, especially folks who frequent the weekly chat, know I've been on the guy for years. He's a star. Your franchise building block would ideally be an up-the-middle player with two-way impact. Harper's raw talent is just too great to ignore though, which is why he's second. (Plus he could probably play a good enough center field if given the chance.)
Adam asks: Can you see any scenario in which the Yanks Reacquire Miller in the offseason if A) Indians win the WS and B) decide they don't want to pay the remaining salary?
I was talking to someone about this the other day, the possibility of the Indians trading Andrew Miller in the offseason after running him into the ground in the postseason. I could see it. They're a small payroll club — they were 22nd in Opening Day payroll — and they might not be able to afford a $9M reliever, even with the financial windfall that comes with reaching (and possibly winning) the World Series.
I do think the Indians will keep Miller though. He's a bargain at that salary. What would he get as a free agent right now, $15M a year? Maybe $18M? The Yankees need young players like Clint Frazier and Justus Sheffield more than they need a dominant reliever at the moment, but Miller is so good and he is under control another two years that it would make sense to go after him. Now, that said, the Yankees could just sign Aroldis Chapman or Kenley Jansen this winter and keep their prospects. Either way, I think the Indians keep Miller for at least 2017.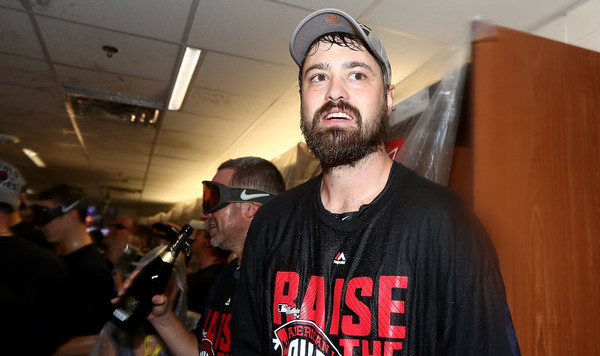 Drew asks: Anthony Rizzo struggled upon his MLB debut with a 30.1% strikeout rate. He always had a lot of power, but the strikeouts were a big concern early on. This takes me to Aaron Judge. Do you think that if the strikeout problems continue well into next season for Judge that the Yankees should consider modifying his approach and develop a Rizzo-esque short, compact protection swing?
The thing is Judge already has a compact swing relative to his size. I'm not sure how much more he can shorten it considering his arms are like four miles long. Rizzo made the adjustments on his own and he deserves a ton of credit from transforming himself into a superstar after it looked like his career might stall out in the minors. Judge's size makes him extremely unique. I'm not sure how much the Yankees could realistically shorten a 6-foot-7 dude's swing. Strikeouts are just going to come with the territory with Judge. It sucks, but it is what it is. As long as he smacks some dingers, gets on base, and plays strong defense, they'll be worth it.
Drew asks (short version): Greg Bird question. Right now it looks like the 1B is his to lose. What is a viable plan B if Bird needs more time to develop? His MLB sample size is small and now one year removed because of injury. I'm not sold that he can just walk right into the starting role, but I hope I'm wrong.
I think it's Tyler Austin all the way. I really do. If Bird needs more time in minors to get back to being himself following shoulder surgery, the Yankees just might stick Austin at first base everyday. I've been beating the Steve Pearce drum for a while and maybe they'll sign him or someone like him, but I would bet against a huge money signing like Edwin Encarnacion. The Yankees want Bird to be the guy at first base, but they're not going to push it. If he needs more time in the minors, they'll give it to him. Austin and I suppose Rob Refsnyder are the backup plans. Maybe they'll pick up a James Loney type (groan) to stash in Triple-A next year too.
Travis asks: If the deadline for adding players to the 40-man (for Rule 5 protection) has passed, and a trade occurs which sends an eligible player to a new team (that has room on the 40-man), can that player be added by his new team or does the new team have to wait to see if he is claimed?
Eligible players can not be traded between the 40-man roster deadline — that's usually November 20th — and the actual Rule 5 Draft. So if the Yankees don't add, say, Dietrich Enns to the 40-man this offseason, they can't officially trade him until after the Rule 5 Draft. The workaround here is the ol' player to be named later move. The Yankees could trade Enns as a PTBNL between the 40-man deadline and the draft, then wait until after the Rule 5 Draft to actually name him. That happens a few times every year.
P.J. asks: If James Kaprielian pitches well in the AzFL and builds upon that when the minor league season resumes if there a chance he will join the Yankees sometime during the 2017 season even if it's as a Sept. 2017 call up? Or is 2018 the earliest we will see him in pinstripes.
It's possible he arrives in 2017, though I think the Yankees will be very conservative with Kaprielian next year given the injury this year. They might limit his starts to four or five innings or so for a few weeks early in the season before really turning him loose. There's still definitely a chance Kaprielian can reach Triple-A next year, in fact I expect it to happen as long as he stays healthy, though they may not push him to the big leagues. He has the ability to force the issue though. The most important thing is his health. Let Kaprielian get a full season in and see where he's at come September.
Adam asks: GM Al Avila said there would be changes coming to the Tigers this off-season. How can that benefit the Yankees?
Avila kinda sorta hinted at a rebuild, but I'll believe it when I see it. Tigers owner Mike Ilitch still wants to win and soon. And even if they do decide to rebuild, the only players on their roster I'd really want are potential building blocks: Nick Castellanos and Michael Fulmer. Those are guys you keep and build around, right? Fulmer is self-explanatory. Castellanos is starting to tap into his power and the Yankees have a long-term need at third. He stinks defensively, but you can make it work for another few years. I don't want the Yankees to take on big salaried veterans like Justin Upton or Justin Verlander. Castellanos and Fulmer would be the guys to target.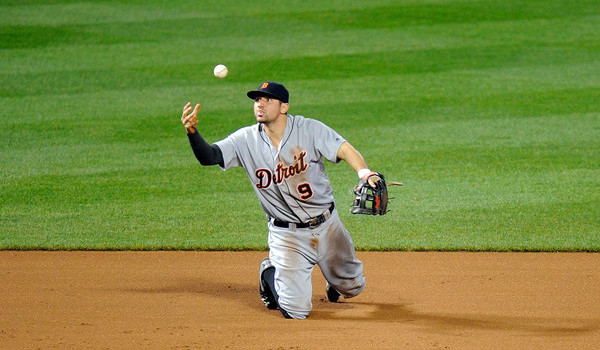 Steve asks: The new CBA is obviously a factor here, but are the Yankees now clear of their bonus limits from the 2014-2015 spending spree? If they can, do you see them overspending one more time before an inevitable international draft?
Yes. The current signing period, which began this July 2nd and ends June 25th (or thereabouts) is the last one in which the Yankees are limited to bonuses of $300,000 or less. They'll be able to spend freely again during the 2017-18 signing period when it opens next July 2nd. MLB is pushing for an international draft as part of the upcoming Collective Bargaining Agreement, but the report said the draft wouldn't happen until March 2018. That gives the Yankees one last chance to spend wildly on international amateurs and I think they'll do it. We could see another huge international spending spree a la the 2014 haul against next year. It could be the team's last chance to do it.
Luke asks: In the last mailbag you guessed some sort of Aaron Hicks/Mason Williams timeshare in LF if Gardner gets traded in the off season. You also speculated that Frazier could end up in CF long-term with Ellsbury in LF (due partially to Ellsbury's shortcomings). If Gardy is traded, why wouldn't we jettison Ellsbury to LF now? Hicks and Williams are clearly better defensively, and Ellsbury's arm (lack thereof) makes me want to break down and cry.
I don't think the Yankees will do that yet. Jacoby Ellsbury is still a capable center fielder and I don't think they'll move the big money free agent until it's necessary. My comment about moving Ellsbury to left wasn't so much about his current defensive limitations. He's still really good in center. It's just that at some point he'll lose a step and have to move to a corner. Bernie Williams did it. Johnny Damon did it. Are the Yankees better defensively with Ellsbury in left and Hicks/Williams in center? Yeah, probably. It just seems unlikely they will move the veteran right now, especially since Hicks/Williams aren't guaranteed to stick long-term. They don't want to move Ellsbury to left only to have to move him back to center because the kids are hitting like .150.
Liam asks: Let's say CC Sabathia has a similar season next year compared to this season, would you re-sign him? I think he would be good to keep around as a veteran presence for what should be a younger team in the near future.
If Sabathia repeats his 2016 in 2017, yes, absolutely I'd re-sign him. There's the obvious risk that he'll continue to decline with age, but pitching figures to be so hard to acquire that rolling the dice with Sabathia another year (or two?) makes sense. The Yankees know him, so there's no concern about an adjustment period, and that's not nothing. Also, Sabathia's family lives in New Jersey full-time, and he might be willing to take less to stay at home. He's not an ace anymore, but there's always room for another average-ish innings dude at the back of the rotation. Let's see how the 2017 season plays out, but right now, yes, I'd re-sign Sabathia if he repeats his 2016 effort in 2017.
Duffy asks: Do you think the Yankees could turn to the Rule 5 Draft to potentially patch up the middle relief corps? The Blue Jays had success taking a mediocre minor league starter and letting his stuff play up in the pen with Biagini. Could you see the Yankees doing the same? Is there anyone you would be interested in targeting?
Teams seems to be getting better at digging up quality players in the Rule 5 Draft. They're not stars or anything, but Joe Biagini had a nice year in relief for the Blue Jays, ditto Matt Bowman with the Cardinals. Odubel Herrera has been good for the Phillies the last two years after being a Rule 5 Draft pick. The problem for the Yankees is 40-man roster space. Will they have an open 40-man spot on Rule 5 Draft day? It seems unlikely. The 40-man crunch is real. If they don't have an open spot, they can't make a pick. My guess is the 40-man will be full this winter, but if it isn't, sure, they would look to add a bullpen arm in the Rule 5 Draft.
Julian asks: I know a retired number is unlikely, but is it possible that Teixeira gets a plaque in Monument Park?
Possible but unlikely, I'd say. Mark Teixeira was a very good player for the Yankees overall, but he only had one truly great full season, and just the one World Series title. Don't get me wrong, the World Series is cool, though it would probably take two or three rings for Teixeira to get serious Monument Park consideration. The Yankees have been pretty liberal with plaques in recent years, so maybe he gets in. I would be surprised though.