Small mailbag this week. Only ten questions. Back in the day ten questions equaled a huge mailbag. Times have changed, huh? As always, the best way to send us questions is the RABmailbag (at) gmail (dot) com email address. Fire away.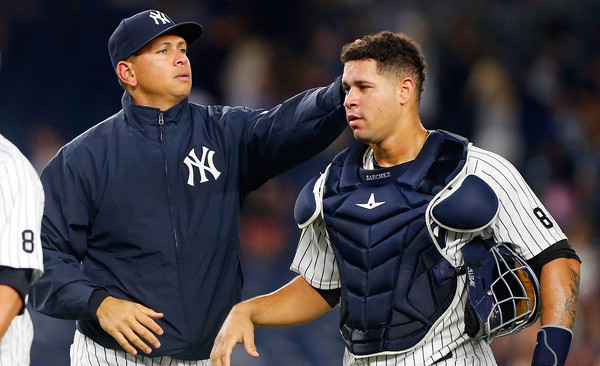 Many asked: Can Gary Sanchez win Rookie of the Year?
Yes he can and no he won't. The late call-up doesn't mean Sanchez is ineligible to receive Rookie of the Year votes or anything like that. It just means he's going to have way fewer at-bats than other top Rookie of the Year candidates. If Sanchez plays every single game from now through the end of the season, he'll finish with 55 games played. The fewest games played by a Rookie of the Year position player is 52 by Willie McCovey, who hit .354/.429/.656 (188 OPS+) with the 1959 Giants.
The next fewest? Eighty-eight by Ryan Howard. Sanchez winning Rookie of the Year with only 55 games played would not be completely unprecedented, but there is a reason it has only happened once. Usually there are very qualified Rookie of the Year candidates who have played a full season or at least close to one. Sanchez will get some down ballot Rookie of the Year votes if he continues at this pace, I have no doubt. Michael Fulmer and Tyler Naquin have also had incredible seasons and will finish with nearly three times as much MLB time as Sanchez. That matters.
Michael asks: Took a look at the SP market this winter. First of all, woof. Second of all…Nova might be, uh, maybe the best option, given age and injury risk (looking at you, Rich Hill and Andrew Cashner). What kind of coin does he collect, and should the Yankees consider a reunion?
Yeah, the upcoming free agent pitching class is really bad. Hill is probably the best starter on a rate basis, but there's no reason to think he can give you 180 innings next season. Looking over at the list of free agents, Ivan Nova seems like the best reclamation project available, but because the market is so thin, I think he's going to wind up getting paid sure thing money. Three years and $36M? The J.A. Happ deal? It wouldn't surprise me. Nova had his first real good start with the Pirates the other day and if he can pitch to a 3.75-ish ERA the rest of the way, he's going to get a nice contract. And no, I don't think the Yankees should consider a reunion. Been there, done that. Onward and upward, not backward.
Andrew asks: Are the Yankees following the Cubs' rebuild strategy? Seems like the Yanks are stacking as many young bats as they can, while the pitching is kinda light at the moment. Seems the Cubs beefed up their pitching through free agency and trades when the young guys were ready with Lester, Lackey, Arrieta, etc. Do you see the Yankees deploying the same strategy?
I think it's just a coincidence. The Yankees did use their top draft pick in both 2014 (Jacob Lindgren) and 2015 (James Kaprielian) on pitchers, remember. (The Cubs haven't picked a pitcher in the first round since 2010, the year before the Theo Epstein regime came in.) Plus they spent all last offseason trying to land a young controllable starter. It just so happens that right now they have a bunch of bats coming, and when they made their deadline trades, the best available players were hitters. The Cubs had no top pitching prospects to trade for Aroldis Chapman and the Indians had way more bats than arms to deal for Andrew Miller.
Building around young bats is a way better strategy than building around young arms in my opinion. Pitchers get hurt all the time. You need pitchers, sure, but they're risky as hell. What's the last truly great rotation three or foursome that stayed together for an extended period of time? Tim Hudson, Mark Mulder, and Barry Zito with the Athletics? Look at the Mets. Pitchers break down. It's what they do. Add in the fact offense is down relative to where it was 5-10 years ago, and hoarding bats makes sense. The Yankees have all those young position players either in MLB or on the cusp of MLB. They're probably going to have to go outside the organization for arms.
Chris asks (short version): What about buying low on Rockies third base prospect Ryan McMahon?
McMahon, 21, has been a top 100 prospect for a few years now — Baseball America ranked him No. 43 prior to this season — because he has huge power and it plays in games. He came into this season as a career .295/.374/.521 (140 wRC+) hitter with 48 homers in 327 pro games, all at High-A and below.  This year McMahon is hitting a weak .239/.327/.387 (99 wRC+) with ten homers in 121 Double-A games, however.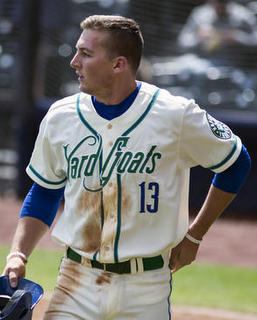 There are two ways to look at this. One, McMahon's struggles are the result of the Hartford Yard Goats' stadium situation. They don't have one. The team has been on the road all season a la the 2012 Scranton Yankees. Scranton was on the road because the ballpark was being renovated. Hartford is on the road because of political and legal issues with their currently under construction ballpark. (Actually, construction has stopped for the time being.) Playing on the road all the time stinks.
And two, McMahon is getting exposed by advanced pitchers. He's had swing-and-miss issues throughout his career — his strikeout rate by level: 23.5% (rookie), 25.9% (Low-A), 27.5% (High-A), and 30.3% (Double-A) — and there's some length to his swing. McMahon has big time power and he has the tools to be a good third baseman, though there are definite red flags here. The ballpark situation is a convenient excuse, but is it the right excuse?
The Rockies are pretty darn good at developing position players, and while being open to trading McMahon could raise an eyebrow (what do they know that we don't?), we have to remember Nolan Arenado is going nowhere at third base. McMahon is blocked — the Rockies have introduced him to first base this season, for what it's worth — and trading him would make complete sense. I don't know what a fair trade would be, but if the Rockies do put McMahon out there, the Yankees should look into it. His lefty pop is legit. He's not without risk though.
Michael asks: Eovaldi – would you offer Eovaldi a 2 year deal similar to Jon Lieber i believe for (2003-2004). Pay him the minimum for 2017 with an incentive if he's able to pitch in September. then a reasonable low base salary for 2018 with more incentives?
Yes, though I don't think the league minimum is going to cut it at this point. The Royals have set the market for really injured pitchers the last two offseasons. Two years ago they signed Kris Medlen to a two-year, $8.5M deal as he rehabbed from his second Tommy John surgery. This past offseason they signed Mike Minor to a two-year, $7.5M deal as he rehabbed from shoulder surgery. Eovaldi is probably looking at similar money.
Of course, Medlen and Minor are cautionary tales. Medlen has been pretty bad since coming back from his second elbow reconstruction (5.12 ERA and 4.44 FIP) and Minor is getting knocked around on his rehab assignment. The second Tommy John surgery is much riskier than the first. I don't think there's any way you could expect Eovaldi to pitch next season. Pushing him back that quickly would be dangerous. Whoever signs him will do so hoping he's ready to go come Spring Training 2018. I'd be cool with giving him two years and $8M or so with the understanding you'll get nothing in 2017.
Carl asks: Given that Cano was never a top 100 prospect, are there any prospects in the system that could be very underrated right now?
Robinson Cano should have been a top 100 prospect in 2005. He was the top prospect in the organization at the time, and a near-MLB ready middle infielder who can hit to all fields should be a top 100 guy. Alas. Anyway, I'm sticking with Tyler Wade as my underrated prospect even though I've ranked him pretty high recently. He's not going to hit for power. That's just not his game. But Wade has the bat control and plate discipline to hit leadoff, plus he's a really good defensive shortstop. He's almost like the shortstop version of Brett Gardner, or at least the Brett Gardner who came up through the system. (Gardner has exceeded all expectations as a big leaguer.) Wade's a bit of a boring answer but I really believe in him. He's going to start for someone for a long time.
Michael asks: With Gary Sanchez wearing #24 it got me thinking, does Robinson Cano ever go into Monument Park? Despite leaving for more money, Cano's peak year were the best second baseman seasons in Yankee history and he won a championship here.
I think he should. Cano is no worse than the fourth best second baseman in franchise history behind Willie Randolph, Tony Lazzeri, and Joe Gordon. Lazzeri and Gordon are in the Hall of Fame but not Monument Park. Randolph is in Monument Park but not the Hall of Fame. Go figure. Cano is the best hitting second baseman in team history in terms of batting average (.309), homers (204), OPS (.860), OPS+ (126), and wRC+ (126), and he was the Yankees' best player from 2010-13. He has the World Series ring plus five All-Star Game appearances and four top six finishes in the MVP voting. So he left as a free agent. Who cares? Cano is arguably the best second baseman in franchise history and that makes him Monument Park worthy in my book. Will he get in? My guess right now is no.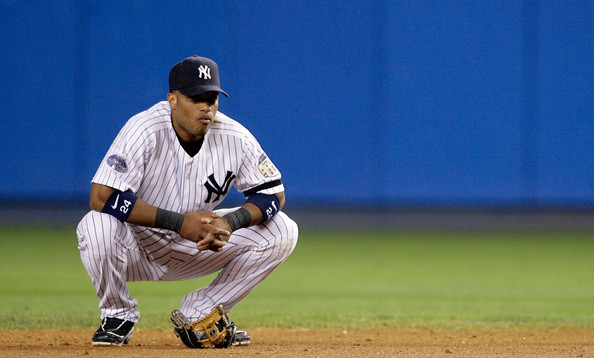 Michael asks: What's a manager worth if you could value you them by WAR? I'm sure it's tough to put a value on a manager and I think that there are numerous ways with which measure a teams performance but is there a way to measure the day in and day out impact on the team and individual players and come up with a true value?
I've long believed that a bad manager can cause more losses than a good manager can create more wins. It's not just bad lineup decisions and pitching changes. Bad managers typically have unhappy clubhouses, and when the players aren't happy, they don't perform. We've seen it countless times over the years. A good manager keeps his players happy and motivated in addition to making smart strategic moves. My guess — and this is a total guess — is a good manager can be worth something like 3-4 wins over the season while a bad manager could cost the team upwards of 7-8 wins. That sound reasonable?
Adam asks: Has CC's 2017 option officially vested now that there are officially less than 45 days left in the season? ( the stipulation was spend more than 45 days on the DL for there to be a buyout, i believe) Thanks
No because only one of the three conditions of CC Sabathia's vesting option has to be met, not all three. Here are the the conditions of the option. As soon as one happens, the vesting option becomes a club option, which the Yankees can buy out for $5M (they can't buy out the option if it vests):
Sabathia does not end 2016 on the DL with a shoulder injury.
Sabathia does not spend more than 45 days on the DL with a shoulder injury.
Sabathia does not make more than six relief appearances due to a shoulder injury.
As Adam said, the second condition is no longer a possibility. There are 37 days left in the regular season and Sabathia has not been on the DL with a shoulder issue at all. He could still finish the season on the DL with a shoulder injury though, which would void the option. Ditto the six relief appearances thing.
Teams typically do not place players on the DL in September because there's no need with expanded rosters. If Sabathia does hurt his shoulder and it's minor, say inflammation or something like that, would they put him on the DL to prevent the option from vesting? The MLBPA wouldn't like that. I think it would have to be something serious like a tear. Something serious enough to put Sabathia on the 60-day DL so they could clear a 40-man roster spot for another player.
Marc asks: Blake Rutherford. Is he the prospect with the highest ceiling and could he be a fast riser in the system? He seems like he may be the best bat in the system since Nick Johnson.
Rutherford's in the conversation for sure. Guys like Clint Frazier and Gleyber Torres and Jorge Mateo have crazy high ceilings as well though, and they are closer to the show than Rutherford, which is why I have them ranked higher at the moment. The kid can really hit and I do think he'll be a fast riser relative to other high school draftees. I could see Rutherford blowing through Low-A and High-A next season, then starting 2018 as a 20-year-old in Double-A. He might be my favorite prospect in the system right now.