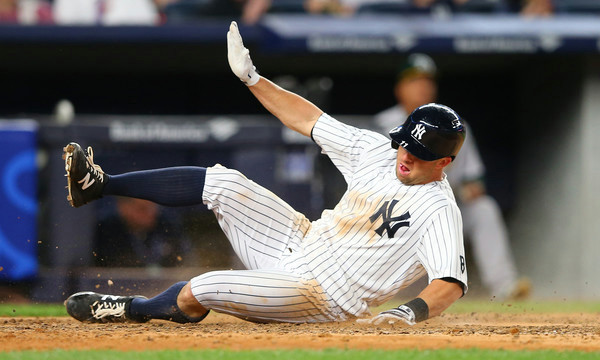 The Yankees stink right now. They've lost six of their last seven games, and they've scored two runs or fewer in all six losses. The Yankees are 5-1 when they score three or more runs this season and 0-7 when they're held to two or less. That third run has been pretty big so far. Too bad it has been so hard to come by of late.
Those six losses in the last seven games are in the books. Nothing the Yankees can do about them now. Today is another opportunity to bust out of the slump, get some runs on the board, and start a winning streak. There are 149 games to be played. The season is still mighty young. Here is the A's lineup and here is the Yanks' lineup:
The Yankees have stunk during this homestand but the weather has not. Another great day in New York today. A tad cool, but there are only a few clouds in the sky. Pretty great. Today's game is scheduled to begin at 7:05pm ET and you can watch on YES. Enjoy the game.
Injury Update: Brett Gardner (neck) is available to play today, Joe Girardi confirmed this afternoon.
YES Update: FOX regional sports affiliates, including YES, can now be streamed on Sling TV. It's $20 a month — there's a free seven-day trial — so it's not free, but it's not too pricey either. You will be able to stream Yankees games on YES, even if you're in-market and a currently dealing with the Comcast nonsense. Here's the Sling TV link. I'm going to post this reminder one last time tomorrow, so if you know someone who may be interested, don't forget to tell them.