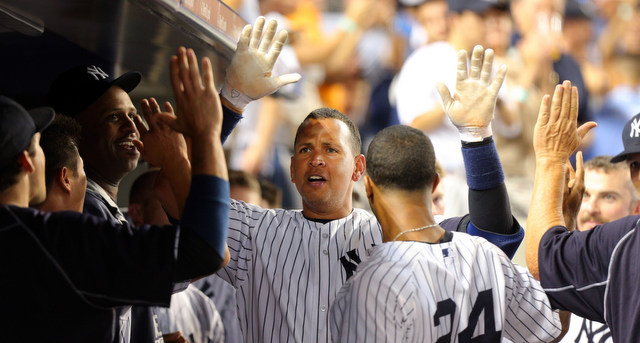 The 2015 non-waiver trade deadline is now only ten days away. There are more buyers than sellers (as usual) and this season the Yankees are absolutely a buyer. I mean, they're always buyers, the Yankees are never going to sell, but this year they've got a decent lead in the AL East and their 82.1% postseason odds are the third best in the AL right now. Buy buy buy! Here are some thoughts prior to the trade deadline.
1. I want the Yankees to be aggressive at the deadline, even if it means "overpaying" to make a trade. That doesn't mean they should empty the farm system for the sake of it, but don't lose out on someone because you're not willing to kick in that extra mid-range minor leaguer, especially if the alternative is the player going to a division rival. (I expect the Blue Jays to be very active at the deadline. GM Alex Anthopoulos might not be back next year if they miss the postseason.) Why do I want them to be aggressive? Because I don't think the Yankees can count on Mark Teixeira and Alex Rodriguez being this productive next year. Same with Carlos Beltran. Masahiro Tanaka's elbow might not cooperate next year and others like Brett Gardner, Jacoby Ellsbury, Brian McCann, Chase Headley are inching closer to age-related decline as well. I'm not saying the Yankees won't contend next year, just that I don't think their chances will be as good as they are right now at this very moment. The offense is very good, the bullpen is great, and the rotation is promising. Strengthen the roster and go for it. This might be the last chance to win with this core.
2. Starting pitching should be the club's top priority, even ahead of second base. Tanaka (elbow), Michael Pineda (workload), and CC Sabathia (performance) all carry some kind of significant red flag. Nathan Eovaldi hasn't been great and Ivan Nova has been uneven since returning from Tommy John surgery as well. I'd rather see the Yankees add a starter at the deadline and have "too much" pitching than need it and not have at some point in the second half. Jon Morosi says New York is still scouting Johnny Cueto and Susan Slusser says they had a scout watching Scott Kazmir over the weekend, so they're out there looking for rental arms. (Ken Rosenthal says the White Sox are in "listening mode" with Jeff Samardzija, another rental starter.) Cueto, Kazmir, Samardzija, Mike Leake, Ian Kennedy, Bartolo Colon, Yovani Gallardo, Dan Haren, Mat Latos … the rental pitchers are out there. At this point I think I prefer Kazmir to everyone else, but the Yankees should bring in some rotation help either way. It's a clear area of need.
3. Now, if the Yankees do bring in a starter, they'll need to squeeze him into the rotation. I don't think that will be too tough though, even if the team is unwilling to bump Sabathia into the bullpen. The easiest solution is using a six-man rotation until rosters expand on September 1st, simply sucking it up with a six-man bullpen or a three-man bench. It could be both — the team has three off-days in August and could pull off a six-man bullpen for part of the month and a three-bench the other times. I doubt this would happen, but the Yankees could also control Pineda's workload not just by skipping a start, but by sending him to the minors for ten days to free up the roster spot. Pineda has minor league options left (two by my count) and he's probably never going to use them at this point, so that's an option. (Besides, ten days in the minors won't burn an option. It takes 20 days.) That said, I don't see the Yankees doing it, and the idea of undeservingly sending a player to the minors is sorta yucky. The "too many" starters issue will sort itself out. It always does. And if it doesn't, celebrate!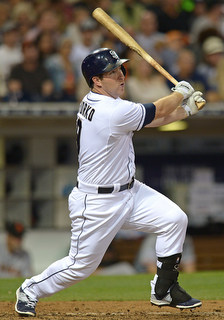 4. Aside from pitching, the biggest need is at second base, though I'm not sure who is realistically available other than Ben Zobrist. I'm sure the Reds would give Brandon Phillips away, but I want no part of him. Martin Prado is another name, but I could see the Marlins holding onto him and trying to contend next year. Dustin Ackley? He's barely outhitting Stephen Drew and I'm not sure the "he was a former top prospect!" line of thinking applies anymore. Just go with Rob Refsnyder rather than try to squeeze water from the Ackley rock. Jedd Gyorko? He has a 78 wRC+ since signing his six-year, $35M contract last year. Gyorko's been so bad the Padres had to send him to Triple-A a few weeks ago. If the Yankees can't make a trade for a second baseman, then they have to go with Refsnyder the rest of the way. Drew had his chance. Time to move on.
5. Brian Cashman told reporters yesterday (including Erik Boland) that it is "more likely that we don't do anything rather than predicting we do something significant," which is GM Speak 101. Ever notice how almost every GM says he doesn't expect to do anything significant this time of year? It's all posturing, nothing more. There's no benefit to a GM coming out and saying he's looking for X, Y, and Z at the deadline. The Yankees are excellent at keeping things quiet too — the Justin Wilson, Didi Gregorius, Chasen Shreve and Eovaldi trades all came out of nowhere this offseason. Rumors are fun! But the Yankees are good at keeping things under wraps, and that can make the deadline sorta boring. I'm pretty sure they're going make a move or two before next Friday. And I'm also pretty sure it'll come out of nowhere and be a total surprise. Trying to predict their trade deadline activity is futile.
6. Annual reminder that July 31st is not really the trade deadline. Teams can still make trades in August and September through trade waivers — a player has to be in the organization by August 31st to be eligible for the postseason roster, however — though the Yankees typically handle their business in July. (Here's a primer on trade waivers.) Here's the full list of players they've acquired in August waiver trades since 2009: Chad Gaudin and Steve Pearce. That's it. (They did acquire Brendan Ryan in September a few years ago because Derek Jeter got hurt and they needed a shortstop.) The club's most notable August pickups in recent years were Chris Young and Mark Reynolds, who signed as free agents after being released their former clubs. I'm not saying the Yankees won't make an August waiver trade if something makes sense, just that recent history suggests they'll make their most meaningful moves before next Friday.