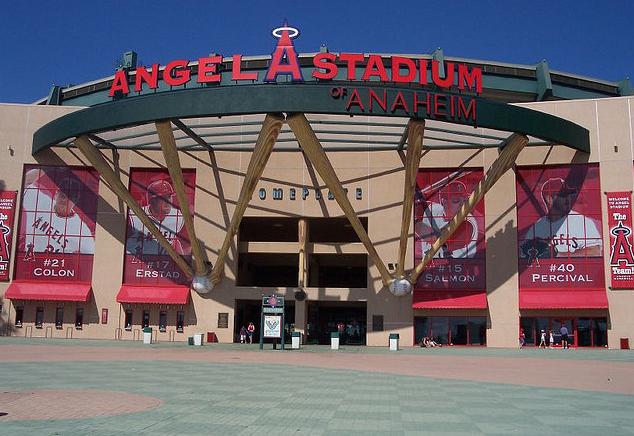 Things have gotten better in recent years, but Angels Stadium in Anaheim still isn't a comfortable place for the Yankees. Not like Oakland, where they just took care of business by sweeping the Athletics. The Yankees took two of three from the Halos at Yankee Stadium in their home-opening series back in April.
What Have They Done Lately?
The Angels have been one of the most disappointing teams in baseball this season, but they've started to turn things around. They just swept a four-game series in Seattle and have won six straight overall. Anaheim is still one game below .500 at 24-25, but they're now in second place in the AL West.
Offense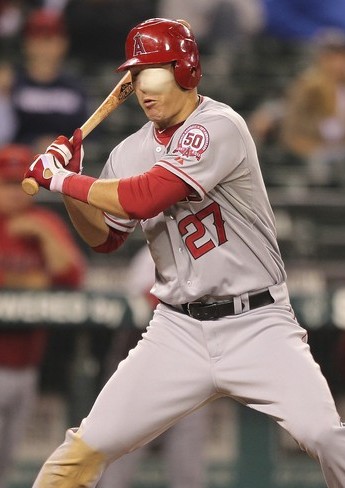 At 3.67 runs per game, the Angels are a bottom five offense. Ironically enough, they were scoring 3.71 runs per game before firing hitting coach Mickey Hatcher. They've dropped down 3.55 runs per game since. Turns out scapegoating the hitting coach doesn't actual improve things.
Anyway, Albert Pujols (77 wRC+) has turned his season around just in time for the Yankees. He didn't hit a lick for the 35 games but has clubbed six homers in 14 games since, including four in his last six games. Pujols isn't walking as much these days (5.8 BB%), continuing a trend that started way back in 2009. Still, he's incredibly dangerous and the Yankees would have had to be careful with him even if he hadn't broken out of his slump these last two weeks or so.
Aside from Pujols, the biggest threats are rookie Mike Trout (141 wRC+) and second-year man Mark Trumbo (160 wRC+). Trumbo is the power guy but Trout does everything, include steal bases and hit the ball out of the park. Kendrys Morales (105 wRC+) has been okay but hasn't returned to his previous level of production following the leg injury. Howie Kendrick (81 wRC+) is in a season-long funk, plus Chris Iannetta (94 wRC+) and Vernon Wells (95 wRC+) are hurt. Torii Hunter (107 wRC+) is away from the team dealing with his son's legal problems.
The rest of the position player crop is just bad. Infielders Erick Aybar (44 wRC+), Alberto Callaspo (63 wRC+), and Maicer Izturis (88 wRC+) haven't hit, ditto outfielder Peter Bourjos (50 wRC+). Rookie Kole Calhoun (110 wRC+ in very limited action) is up to help fill out the outfield during the injuries. Catching duties belong to Bobby Wilson (11 wRC+) and John Hester (81 wRC+ in limited time) with Iannetta out. Infielder Andrew Romine — Austin's brother — is on the roster due to the injuries and has yet to appear in a game.
Pitching Matchups
Monday: RHP Phil Hughes vs. RHP Jered Weaver
The Yankees are going to see the best of the Angels' staff this week. Weaver has a 2.61 ERA and a 2.94 FIP with peripherals that are almost identical to last season — 7.43 K/9 (21.6 K%), 1.96 BB/9 (5.7 BB%), and 37.2% grounders. Jeff's little brother throws six distinct pitches but uses four heavily: upper-80s two and four-seamers, low-80s slider, and upper-70s changeup. He'll also throw the occasional upper-80s cutter and a low-70s curveball. The Yankees have hit Weaver kinda hard in the past, but I wouldn't put much stock in that.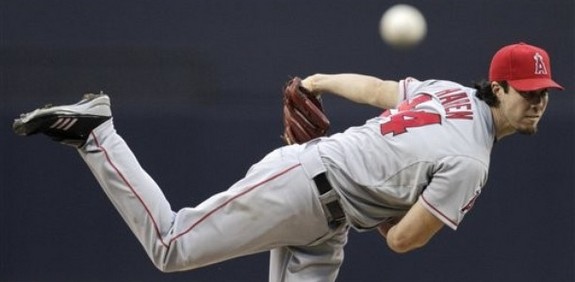 Tuesday: LHP Andy Pettitte vs. RHP Dan Haren
Haren may have a higher ERA than usual (3.76), but his underlying performance is still stellar (3.28 FIP). He's striking guys out (8.21 K/9 and 22.2 K%), isn't walking anyone (1.95 BB/9 and 5.3 BB%), and is giving up a bunch of easy-to-catch fly balls (40.8% grounders). Haren uses two different upper-80s fastballs (two and four-seamer) and two different mid-80s fastballs (cutter and splitter) almost exclusively. A mid-70s curveball is his rarely seen fifth pitch. Like Weaver, the Yankees did not see Haren at Yankee Stadium earlier this season.
Wednesday: RHP Ivan Nova vs. RHP Ervin Santana
Santana drew some attention for getting zero run support a few weeks ago, and I mean literally zero run support; the Angels were shut out in five of his first six starts. He hasn't pitched all that well though, with a 4.45 ERA and a 5.52 FIP. His strikeouts are down (6.68 K/9 and 17.3 K%), his walks are up (3.76 BB/9 and 9.8 BB%), and he's giving up a ton of homers (1.81 HR/9) despite a career-best ground ball rate (53.0%). Santana is primarily a two-pitch pitcher, living off his low-to-mid-90s four-seamer and low-80s slider. He'll occasionally throw a mid-80s changeup to lefties, but it's a distant third pitch. The Yankees have historically crushed Santana whenever they've faced him.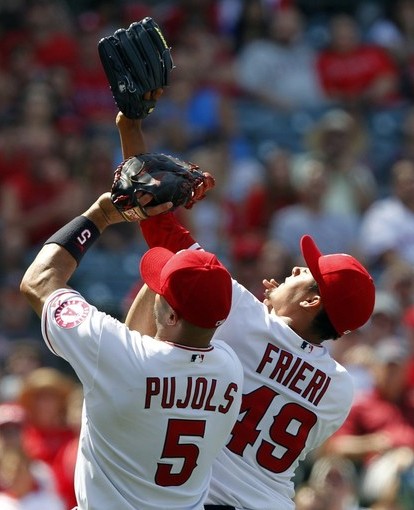 Bullpen Status
The bullpen has been a big weakness for the Angels this season, but they got some big time help by acquiring the unheralded Ernesto Frieri (2.51 FIP) from the Padres. The right-hander has thrown eleven hitless innings for the Halos with 22 strikeouts and seven walks. Yeah, he's been quite good and that's why the Yankees are lucky he's appeared in each of the last two games. They won't see him more than twice in this series, so consider that a win.
Left-hander Scott Downs (2.50 FIP) shares eighth and ninth inning duties with Frieri depending on the matchups. He's appeared in three straight and is unlikely to pitch tonight. Ex-closer Jordan Walden (3.54 FIP) has appeared in two straight and is the seventh inning guy nowadays. Jason Isringhausen (4.14 FIP) is still around and kicking, ditto the left-hander Hisanori Takahashi (3.75 FIP). Youngsters Bobby Cassevah (3.66 FIP) and David Carpenter (2.55 FIP in limited action) fill out the bullpen. The Yankees are in pretty good shape after getting eight innings out of Hiroki Kuroda yesterday and seven innings each out CC Sabathia and Ivan Nova the previous two games. Check our Bullpen Workload page for exact reliever usage.