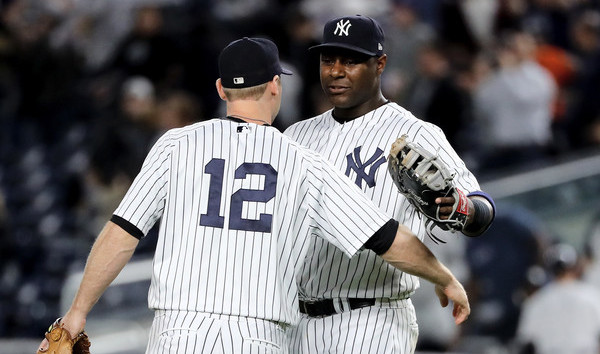 The Yankees and Red Sox have split the first two games of this three-game series, which means tonight is the rubber game. Just win series is the goal, but man, against a division rival, the series win is always that much sweeter. And more meaningful too. Newsflash: the AL East isn't getting any easier as the season progresses.
Last time out Michael Pineda, tonight's starter, had a rough go of it against the Blue Jays. Every pitcher has a bad start now and then, but given Pineda's history, you can't help but wonder whether that start was just a blip, or the other shoe dropping. Pineda's been pretty good so far this year. It would be cool to see him shake that rough outing off and pitch well tonight. Just win the series, baby. Here is the Red Sox's lineup and here is the Yankees' lineup:
The weather is okay in New York. Not great, not awful. Just okay. Overcast and cool, though there's no rain in the forecast. Tonight's series finale will begin at 7:05pm ET and both YES (local) and ESPN (national) will have the broadcast. Enjoy the game.