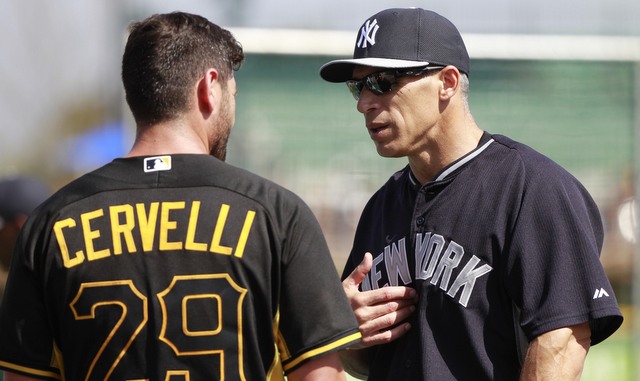 The Yankees picked up their first win of the spring this afternoon, beating the Pirates 2-1 in an untelevised game. Tyler Austin's solo homer broke the 1-1 tie in the eighth. Jacoby Ellsbury and John Ryan Murphy both went hitless in three at-bats while Brett Gardner went 0-for-1 with two walks. Chris Young had one hit (double) and both Garrett Jones and Rob Refsnyder had two hits apiece, including a double.
Esmil Rogers got the start and allowed one hit in two scoreless innings. Chase Whitley followed with two scoreless innings of his own. Righty relief prospect Nick Rumbelow struck out the side in his inning, and otherwise a bunch of call-ups from minor league camp saw action on the mound. Here's the box score — no highlights because there was no broadcast! — and here are the day's notes from Tampa:
This is your open thread for the night. MLB Network is showing the Red Sox and Twins tonight (live!), plus the Islanders are playing and there's some college hoops on as well. Talk about anything other than religion and politics here. Go nuts.