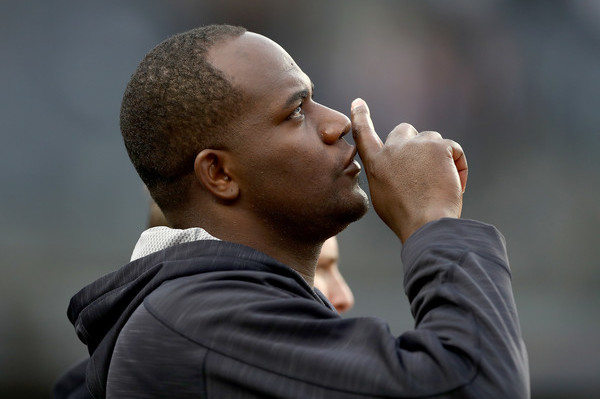 The Yankees are the hottest team in baseball right now. They've won their last six games — that's the longest winning streak by any team so far this year — and tonight they have a chance to finish off a sweep of the Cardinals. The Cardinals have been one of the most successful franchises in baseball over the last decade or so, but boy have they looked sloppy this weekend.
Michael Pineda will be on the mound tonight making his first start since his flirtation with perfection during Monday's home opener. Is another dominant performance on tap? Or will he get knocked out in the fourth inning like he did in his first start of the season? Pineda is nothing if not unpredictable. The rotation has been on a roll of late and I hope it continues tonight. Here is the Cardinals' lineup and here is the Yankees' lineup:
It was hot in New York today. Like middle of the summer hot. There's some cloud cover now and there is a little rain in the forecast tonight, though it doesn't seem to be anything that will result in a long delay. Hopefully not, anyway. Tonight's game will begin at 8pm ET and you can watch on ESPN. Enjoy.