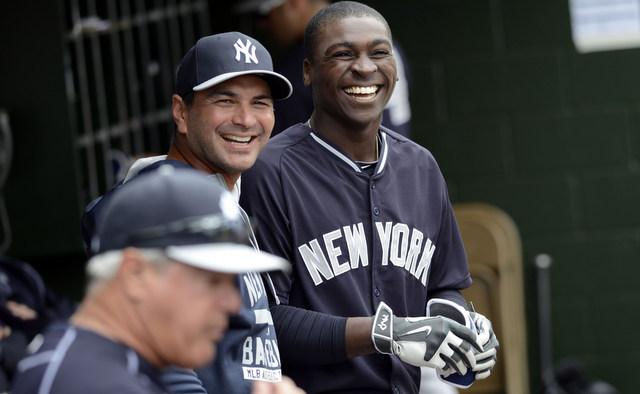 Thanks to a six-run ninth inning, the Yankees came back for a 9-4 win over the Astros in Kissimmee this afternoon. Ramon Flores (solo), Jake Cave (solo), and Greg Bird (two-run) all went deep and Rob Refsnyder singled in two runs. Didi Gregorius went 0-for-3, Stephen Drew went 0-got-2 with a walk, and both Chase Headley and Mark Teixeira went 1-for-3. Cave had two hits off the bench.
Veteran retread Scott Baker got lit up in his inning of work, allowing three runs on six hits. Jose DePaula threw two scoreless innings out of the bullpen in his spring debut, and Danny Burawa, Tyler Webb, Kyle Davies, Caleb Cotham, and Zach Nuding threw one shutout inning each. Nick Rumbelow allowed one run in his inning. Here's the box score — no video highlights because the game wasn't televised — and here are the rest of the day's notes from Tampa:
Here is tonight's open thread. MLB Network is replaying this afternoons Nationals-Cardinals game, plus both the Knicks and Islanders are playing. And there's some college hoops too. Talk about anything except religion and politics here.