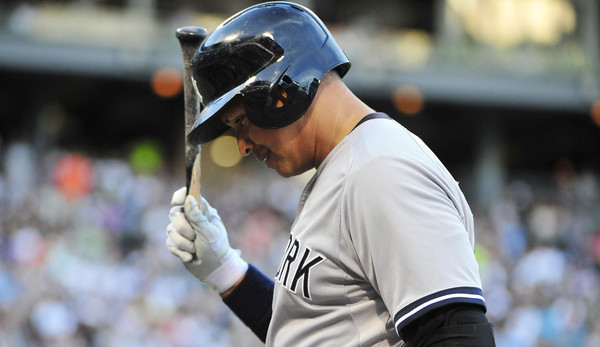 The three-city, ten-game road trip ends today. The Yankees are 5-4 in the first nine games of the trip, which is a bit disappointing considering they won four of the first five games. The offense has certainly shown up this trip (66 runs scored in the nine games) but the pitching has not (50 runs allowed).
Ivan Nova gets the ball this afternoon after leaving his last start with arm fatigue, which the Yankees insist is just a normal dead arm phase following Tommy John surgery. The rotation is really starting to become an issue — the starters have allowed 35 runs in 45.2 innings on the trip — so a solid outing from Nova would be very appreciated. Here is the White Sox's lineup and here is the Yankees' lineup:
It is cloudy and very windy in Chicago this afternoon. I don't know if that means the ball will be flying out of the park or getting knocked down. We'll find out soon enough. Either way, first pitch is scheduled for 2:10pm ET and you can watch on YES locally and TBS nationally. Enjoy the game, folks.
Injury Updates: Diego Moreno has been placed on the DL with irritation in the back of his elbow, Joe Girardi announced. Moreno said he doesn't think it is serious but he will see Dr. James Andrews tomorrow … Beltran is good to go today. He sat yesterday in part due to soreness in his foot. He fouled a couple pitches into his foot the last few days.
Roster Updates: Chris Capuano has cleared waivers and accepted his outright assignment to Triple-A Scranton after being designated for assignment a few days ago. He's starting for the RailRiders today. Capuano could have elected free agency, but he would have forfeited about $2M in free agency by doing so. My guess is we'll see him again when rosters expand in September … Branden Pinder has been recalled to replace Moreno on the roster.