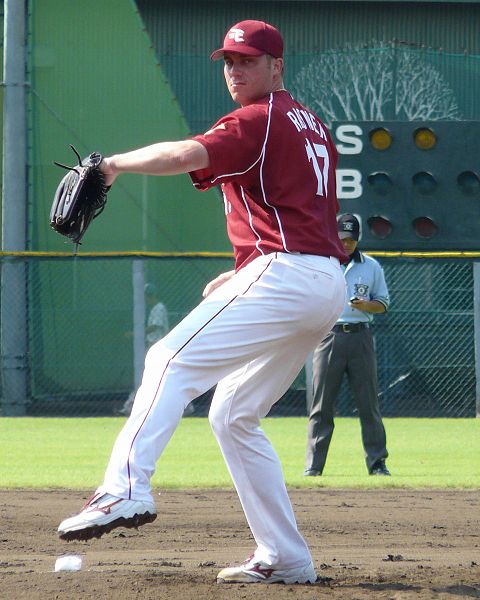 Remember Darrell Rasner? How could you forget. Claimed off waivers from the Nationals back in 2006, Rasner went on the make a total 30 starts and 11 relief appearances for the Yankees over a three year span. During the disaster of 2008, he threw 113.1 innings with a 5.40 ERA, striking out only 5.3 batters per nine. It was by far the most big league action of his career.
Rasner sought employment in Japan after that season, so the Yankees helped him out by selling his rights to Rakuten Golden Eagles for a cool million bucks. The move across the Pacific allowed Rasner to make more money than he would have been able to here (his two-year deal with Rakuten guaranteed him $1.2M and could have been worth up to $3.5M), so it was an obvious move for him. In the two years since, he's pitched to a 5.09 ERA with a 170-81 K/BB ratio in 233.2 innings, and apparently that was good enough for him to keep his job. The great NPB Tracker reports that Rakuten and Rasner just agreed on a new contract, a one-year deal with an option for 2012. No idea what the money is like, but either way it's good to see him still pitching and making some bucks. Dude's got a wife and (at least) two kids to take care of.
Anyway, here's the open thread for the night. The Rangers and Devils are playing each other, and both the Knicks and Nets are in action as well. Chat about that here, or anything else your heart desires.