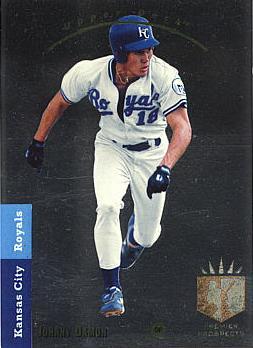 Back in 2004, Donald Rumsfeld, the then-Secretary of Defense, uttered his now-infamous words about the U.S. Army in Iraq. "As you know," he said, "you have to go to war with the Army you have, not the Army you want." While I'm loathe to ever think about Rumsfeld these days, as I ponder the Yankees and their nine-game winning streak that has rejuvenated a season many had written off, his words ring true with the Yankees.
Take Johnny Damon, the Yankees' once and former centerfielder. When the Yankees signed Damon in December of 2005, we knew we were getting an aging, banged-up player who could still hit and cover ground in the outfield but could never really throw. The Yanks were okay with that. Fast-forward to 2007, and Johnny Damon has, in effect, turned into Bernie Williams. I don't mean that in a good way.
Heading into today's game, Damon has been a non-factor on this team. He's dealt with a variety of aches and pains this season, and his defense and throwing arm have gotten so shoddy that he has, in effect, lost his starting job to Melky Cabrera, a far superior defensive outfielder. When (if?) Jason Giambi returns from the DL, Torre will have to sacrifice outfield defense if he wants Damon's bat in the lineup. And that's probably turning into a big "if" these days.
As Bobby Abreu, Derek Jeter, Alex Rodriguez, Jorge Posada and Hideki Matsui have, with help from Melky and Robinson Cano, carried the Yankees for the month of June, Johnny Damon hasn't done much of anything. Damon this month is hitting .220/.291/.280, and he has just one home run since May 13. Johnny Damon 2007 is, so far, a far cry from the 24-HR Johnny Damon 2006.
Looking ahead to the next two seasons, the Yanks and Damon are wedded to each other no matter what. Much like the Bernie Williams situation, the Yanks have a banged up outfielder well on the wrong side of 30 showing drastic signs of decline in the field and at the plate. But it didn't have to be this way.