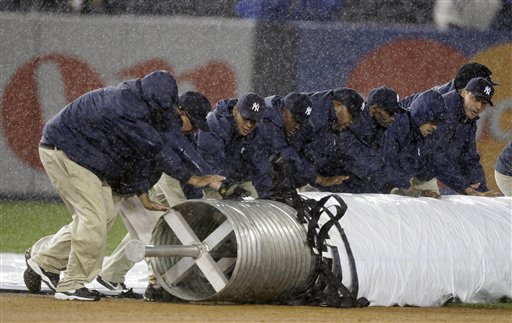 I heart day games on a Saturday, especially after last night's game was cut short due to the weather. I'll take the win, but I feel cheated out of high quality baseball. The quick turn around is always a pleasure, nothing like watching two games in the span on 22 hours or so. A.J Burnett gets the ball for the third time this season, and just like CC Sabathia last night, he's coming off a strong performance against the Rays in Tampa. He's going to be opposed by Scott Feldman, who surprised pretty much everyone last year.
Here's the lineup…
Jeter, SS
Johnson, DH
Teixeira, 1B
A-Rod, 3B
Cano, 2B
Posada, C
Granderson, CF
Swisher, RF
Gardner, LF
And on the mound, Allen James Burnett.
First pitch is scheduled for 1:05pm ET and can be seen on YES. Enjoy.