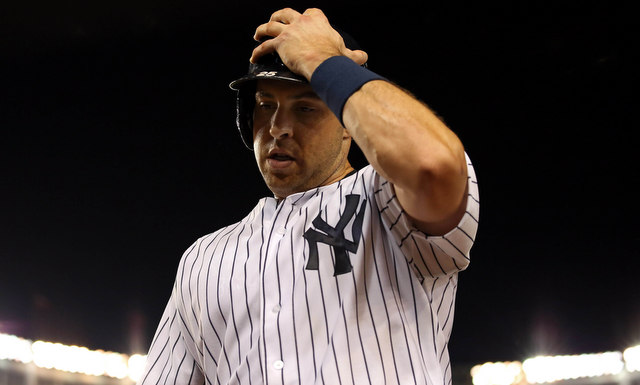 The Yankees have placed Mark Teixeira on the 15-day DL with a right shin bone bruise, the team announced. The move is retroactive is August 27th. Nick Rumbelow was called up from Triple-A Scranton in a corresponding move.
This is nothing more than a procedural move. Placing Teixeira on the DL allows them to bring Rumbelow back before his ten days in the minors are up. Rumbelow was sent down following last Wednesday's game and was not eligible to be recalled until Sunday, so this move gets him back two days early.
Teixeira has been sidelined by the bone bruise for nearly three weeks now, but he did play in two games last week (started one, pinch-hit in the other), so they couldn't backdate the DL stint any further. He's expected to miss at least another two weeks anyway. The DL move won't delay his return.
Rumbelow has a 2.79 ERA (3.55 FIP) in 9.2 innings across multiple call-ups this year. The Yankees now have an eleven-man bullpen thanks to expanded rosters, and it'll become a 12-man bullpen when Nick Goody's ten days are up. He was sent down the same day as Rumbelow and will be back this weekend.