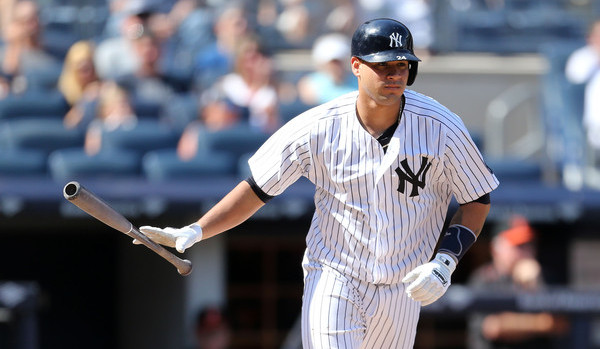 Over the last three weeks, rookie catcher Gary Sanchez has been on a tear like nothing we've seen before. He's hitting .398/.465/.864 (249 wRC+) with eleven home runs in 23 games this season, including that random 0-for-4 against Chris Sale in May. Sanchez reached eleven home runs faster than any other player in history. He needed only 22 games to hit that many.
The Yankees are scoring more runs right now than they have at any other point this season, and they continue to linger in the wildcard race, thanks largely to Sanchez. It's amazing to think the team traded away their best hitter at the deadline (Carlos Beltran) and actually improved their offense, but it's happened and it's glorious. The Yankees are a million times more entertaining right now than they were earlier this year.
Sanchez, as you surely remember, competed for the backup catcher's job in Spring Training, but he lost out to Austin Romine. Romine had a strong camp while Sanchez went 2-for-22 (.091) and looked like he was trying to hit a five-home run every time he stepped to the plate. That Sanchez had options remaining while Romine couldn't be sent to the minors only made it easier for the Yankees to keep the "veteran" around.
Given his immense production, it's only natural to wonder whether the Yankees should have called Sanchez up sooner, either by giving him the backup job on Opening Day or calling him up a few weeks into the season. Remember, Sanchez needed to spend 35 days in the minors to delay free agency, and boy oh boy are the Yankees glad they did that right now. Let's build a case for both sides of this argument, calling him up sooner and later.
The Case For Calling Him Up Sooner
Let's start with the obvious: calling Sanchez up sooner means getting more plate appearances out of him, which improves the offense. The bat has never really been a question here. No one expected him to hit like this right away, but this is a full-time catcher who hit .286/.342/.478 in 106 career Triple-A games. Sanchez can mash and it's been obvious for a while.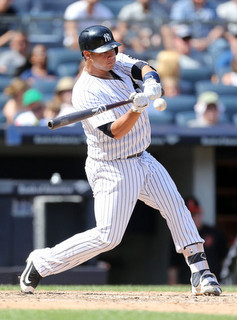 The Yankees struggled to score runs for much of the season, mostly because their middle of the order veterans (Mark Teixeira and Alex Rodriguez) didn't produce. Once the team decided to pull the plug on A-Rod, they gave his at-bats to Aaron Hicks and Rob Refsnyder, which didn't do much better. All of those at-bats could have instead gone to Sanchez. Imagine Sanchez and Carlos Beltran in the same lineup.
Right now the Yankees are 3.5 games out of a postseason spot and the difference between, say, 100 extra plate appearances of Sanchez and 100 plate appearances of the A-Rod/Hicks/Refsnyder trio could be as much as a win. Maybe two. Simply put, calling Sanchez up sooner would have likely given the Yankees a better chance to make the postseason. I don't think it's a stretch to say that at all.
The Case For Calling Him Up When They Did
Player development is not linear. Sanchez played 71 Triple-A this season — he would have played more had he not missed a few weeks with a thumb fracture caused by a foul tip — and those games were a learning experience. He worked with the coaches and faced experienced pitchers every single day. All those games had developmental value.
Moreso than any other position, I think catchers can learn a lot just by sitting on the bench as a big league backup. They may not get many at-bats, but they can still sit in on scouting report meetings, catch bullpens, and do all of that stuff. Catching is hard, man. There's so much prep work that goes on behind the scenes. It's incredible how much these guys prepare for each game.
Sanchez could have learned a lot backing up Brian McCann earlier this season. That said, given his work in progress defense, being in Triple-A allowed him to play everyday while still putting in all that behind the scenes work. Defensive and offensive development are not mutual exclusive, especially not with catchers. There's a reason so many catchers are late-bloomers offensively. They have to get comfortable behind the plate first, and those extra few weeks in Triple-A allowed Sanchez to do that.
* * *
I don't think there's any way we could reasonably say Sanchez would have performed exactly like he is right now had the Yankees called him up in, say, May. That doesn't mean he wouldn't have been able to help the offense, however. This question is ripe for a poll, so let's get to it.
Did the Yankees wait too long to call up Sanchez?