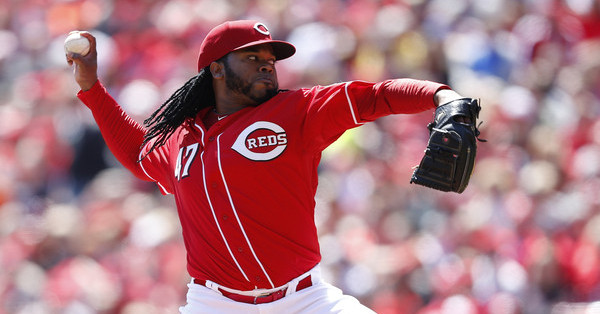 The Yankees went 13-16 during the month of May partly because their pitching staff had a 4.38 ERA (4.07 FIP) overall, which was quite a bit worse than the AL average (3.80 ERA and 3.97 FIP). The rotation had a 4.36 ERA (4.22 FIP) in May while the bullpen had a 4.43 ERA (3.78 FIP). I'm not even going to calculate the non-Dellin Betances/Andrew Miller portion of the bullpen because yeesh.
Anyway, the Yankees are getting some pitching help this week when Masahiro Tanaka returns from his wrist/forearm injury on Wednesday. Even if Tanaka is rusty, he should still be an upgrade over Chris Capuano, who has been really ineffective in his three starts since coming back from a quad injury (6.39 ERA and 4.20 FIP). The Yankees could use more pitching help (every team could use more pitching help), but right now Brian Cashman doesn't expect a major pitching acquisition.
"It has a lot to do with the usual things — health, players performing to their capabilities, players who are promoted performing, and anything you can do to improve your team from the outside and have that move click for you," said the GM to Nick Cafardo over the weekend. "I don't see us making a major acquisition for a pitcher [at this time] but I'm not going to say I wouldn't do it."
That last part goes without saying. Of course Cashman would pull the trigger on a pitching upgrade if something comes along that makes sense. Obviously Cole Hamels is the big name — Rob Bradford says the Phillies are now more willing to eat a big chunk of Hamels' contract to facilitate a trade, for what's it worth — but others like Johnny Cueto, Scott Kazmir, Ian Kennedy, Kyle Lohse, Bartolo Colon, and Matt Garza figure to be available. Cueto (elbow) and Kazmir (shoulder) recently came down with supposedly minor injuries though.
In addition to Tanaka, the Yankees also have Ivan Nova inching closer to a return. He made an Extended Spring Training start on Thursday, will make another one this week, then is expected to head out on an official minor league rehab assignment. Nova's about a month away from returning, give or take. I'm still pretty skeptical of how effective he can be so soon after Tommy John surgery — command is usually the last thing to come back following elbow reconstruction, and let's face it, command wasn't exactly a strength of his to start with — but at least he'll be an option.
Aside from getting Tanaka and Nova back, the Yankees need improvement from CC Sabathia (5.67 ERA and 4.20 FIP) and Nathan Eovaldi (4.40 ERA and 4.05 FIP) more than anything. Barring injury, those two aren't coming out of the rotation (for different reasons), but the Yankees aren't good enough to survive with two below-average starters. Michael Pineda has been generally awesome and Adam Warren has really come on of late, though it takes more than two starters to contend, even in the weak AL East.
Top pitching prospect Luis Severino was just promoted to Triple-A and I suppose he could be a rotation option later in the season. Considering he's only 21 years old and has yet to throw more than 113 innings in a season, I'd bet against it. If anything, I think Severino would be a late-season bullpen option. Bryan Mitchell is the club's other noteworthy Triple-A rotation depth arm. After him there's, uh, Kyle Davies? Yeah.
Even if they won't make a major pitching addition — would something similar to last season's Brandon McCarthy trade qualify as major? — the Yankees would benefit from adding another depth arm or two they could stash in Triple-A, especially now that Chase Whitley is done for the season from Tommy John surgery. Cashman says he doesn't expect a major pitching acquisition at the moment, but things like that have a way of changing in a hurry.