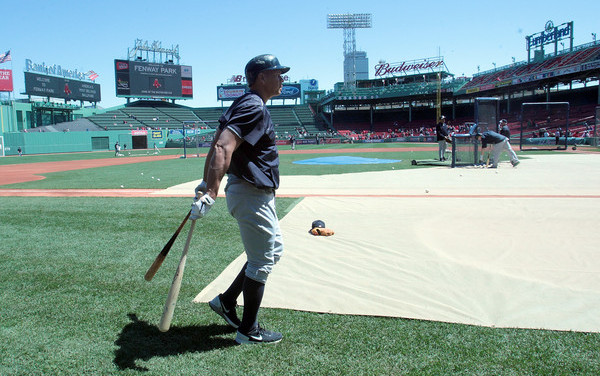 The Yankees have won 12 of their last 15 games, and everything they've done well during those 15 games has been on display in the first two games of this series with the Red Sox. They've hit for power, they've gotten good starting pitching, the defense has been sound, and the bullpen has been impenetrable. Nice recipe, that is.
Does that mean this squad is without flaws? Of course not. But do they look better than the 2013-14 teams? Hell yes. At least I think so. Tonight's game is a chance to sweep the Red Sox in Fenway Park, and while winning two of three in any series is a good outcome, I'm greedy. I want to sweep. Here is the Red Sox's lineup and here is the Yankees' lineup:
It was a lovely day in Boston, clear skies with temperatures in the upper-60s, and the weather tonight will be just as good. First pitch is scheduled for 8:05pm ET and can be seen on ESPN. Enjoy the game.
Injury Update: Brendan Ryan (calf) suffered a hamstring injury during his rehab work, Joe Girardi told reporters this afternoon. He'll be shut down for at least a week.