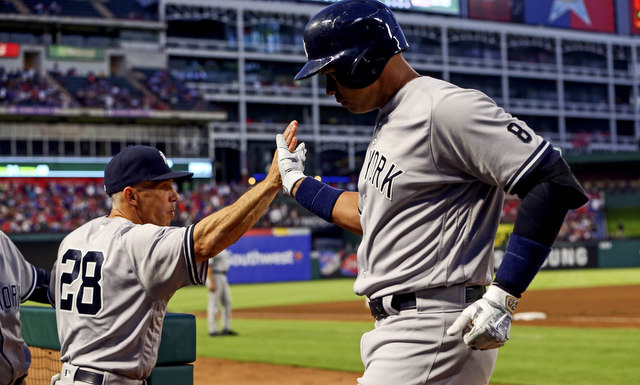 Today is a well-timed off-day. Not for the Yankees. For my sanity. They'll playing an awful brand of baseball right now. They just can't score. Two runs or fewer nine times in the last 14 games? Good grief. Anyway, here are some thoughts.
1. At what point do we go from "the offense is struggling" to "the offense is bad?" Is there a certain number of games or anything like that? It takes a couple hundred at-bats for most key offensive stats to stabilize, but that's for individual players, not teams. Point is, the offense has been pretty terrible since the end of the Detroit series — the Yankees are hitting .220/.289/.325 as a team with an average of 2.47 runs per game since then — and eventually you reach a point where it stops being a slump. I think the Yankees are better offensively than they have been the last two weeks or so. Much better. But with each passing game in which the bats look lethargic, a little more doubt creeps into my mind and I think maybe they just aren't very good.
2. The Yankees have another off-day Monday, and I'd like to see them use it to skip Luis Severino's next start. That would be his day to start on normal rest. It lines up perfectly. They could skip him and keep everyone else on turn without having to pull any strings. Severino is struggling right now and the off-day would give him and the Yankees an opportunity to get in an extra bullpen session — an extended bullpen session, if necessary — to work on things. And besides, the Yankees are going to have to watch Severino's workload this season, and skipping this start is a way to do that. Monday's a chance to give Severino a little breather and time to work on some things. Taking advantage of it seems like it would be a smart idea.
3. Eleven days from now Aroldis Chapman's suspension will end, and he'll join the Yankees to make the bullpen even better. Of course, if the offense continues to sputter the way it has these last few weeks, the three guys at the end of the game won't have many leads to protect. I don't want to call it a flaw, because having a dominant bullpen is a wonderful thing, but it's a bit of a quirk that the Yankees can only take advantage of their greatest strength when the rest of the roster does its job. When you get blown out like they did Tuesday night, those great relievers are a total non-factor. The offense and rotation are going to have to step it up the rest of the way to ensure the Yankees can take full advantage of that tremendous relief crew.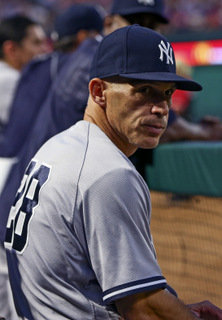 4. Since we're on the subject of the bullpen, I want to say I'm a wee bit worried about Johnny Barbato's early season workload. Maybe worried is too strong a word, but it's definitely not something to be overlooked. He started the season by throwing nine innings in the first 14 games — there was a week and a half stretch where he was pitching every other day — and right now Barbato is at 10.2 innings in 20 team games. He did throw 67.1 innings last year, but there's a big difference between minor league innings and big league innings as a quasi-setup man. We saw it with Chasen Shreve last year. His workload wasn't anything crazy on the surface, yet he was still out of gas come September. It's as much mental fatigue as it was physical fatigue. Hopefully once Chapman returns Joe Girardi can scale back on Barbato's usage a tad, just to avoid burnout late in the season.
5. I've said this before and it's worth repeating: the Yankees have to be 100% honest with themselves at the trade deadline this year. If they're out of the race or a long shot to make the postseason, they have to trade impending free agents like Chapman, Mark Teixeira, and Carlos Beltran and not try to fake contention. What qualifies as out of the race? That depends, really. Four games back with one team ahead of you is way different than four games back with four teams ahead of you. The Yankees are trying to get younger and become more flexible, and part of that plan should be unloading veteran players with expiring contracts when you're fading out of the race. Shedding the salary after the season isn't good enough.