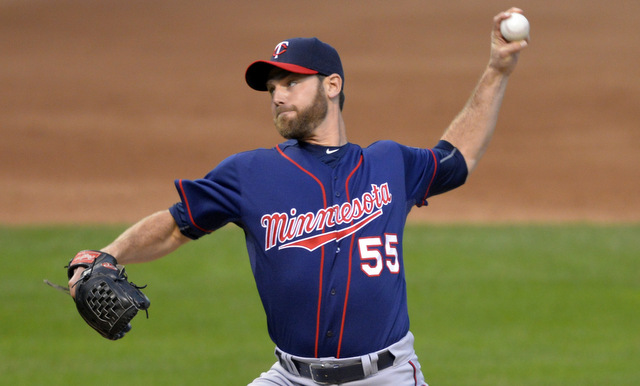 The Yankees have signed veteran left-hander Neal Cotts to a minor league contract, the team announced. He's heading to Triple-A Scranton. Cotts opted out of his minor league deal with the Angels a few days ago. Seems like he's taking Phil Coke's spot in the organization after Coke was designated for assignment earlier this week.
Cotts, 36, had a 3.29 ERA (3.39 FIP) in 13.2 Triple-A innings with the Angels before opting out. Last season he had a 3.41 ERA (5.00 FIP) in 63.1 innings with the Brewers and Twins, and he held lefties to .178/.243/.330 (.251 wOBA) batting line with a 23.9% strikeout rate and a 5.5% walk rate. Not too bad, huh?
A few weeks back the Yankees signed Coke out of an independent league, where he was working as a starter. Cotts is a pure left-on-left matchup reliever, so he's not someone who can come up to be a long man. I assume his current deal with the Yankees includes an opt-out date. Probably sometime next month. That's pretty standard.
Injuries have hit the Yankees pretty hard this season. Already they've lost Bryan Mitchell (toe) Nick Rumbelow (Tommy John surgery), Branden Pinder (Tommy John surgery), and Jacob Lindgren (elbow) to injuries, among others. Cotts helps replenish that bullpen depth.
The Yankees signed Cotts to a minor league contract way back in 2011, but he failed his physical and the team walked away. He had Tommy John surgery back in 2009 and has undergone four different hip surgeries over the last few seasons.