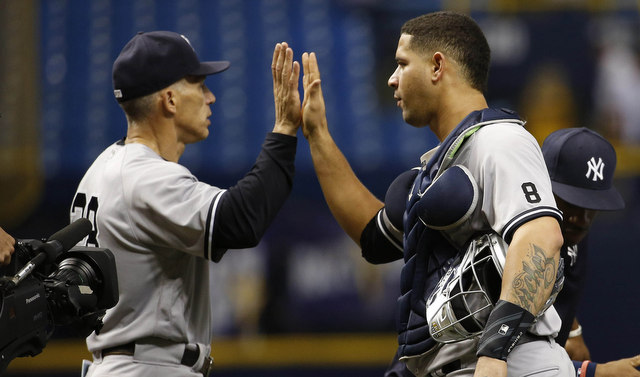 The final road series of the season is upon us. Well, I guess the Yankees could make the postseason and play a wildcard game on the road, but they're basically going to have to run the table for that to happen. I'd be pretty cool with a season-ending ten-game win streak, wouldn't you? One thing at a time though. Get the win tonight and worry about tomorrow, tomorrow. Here is the Blue Jays' lineup and here is the Yankees' lineup:
It's cool and cloudy in Toronto tonight. No idea if the Rogers Centre roof will be open or closed. We'll find out soon enough. Tonight's game will begin at 7:07pm ET. You can watch on YES locally and ESPN2 nationally. Enjoy the game.
Injury News: Starlin Castro (hamstring) won't return this series but could be play during the homestand. I imagine the team's place in the postseason race will be a factor in Castro's return.