After an annoying loss Monday night, the Yankees rebounded with a 5-2 win over the Tigers on Tuesday. The offense scored early and tacked on late, and for the second straight game, the Yankees got a very good outing from their starting pitcher against a tough Detroit lineup. New York has won six of their last nine games.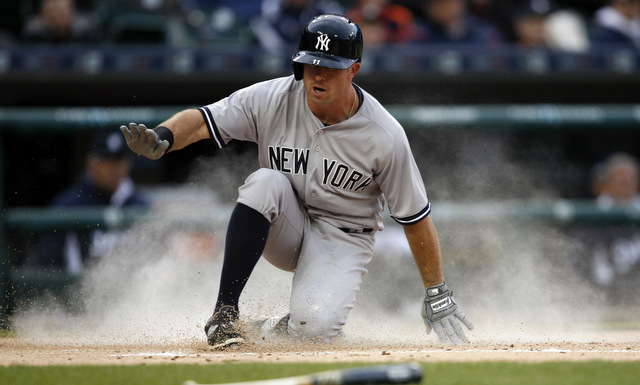 One Run Ain't Enough
The first six innings of Tuesday's game felt a lot of the first six innings of Monday's game. The Yankees scored an early run on a Mark Teixeira extra-base hit (a double to score Brett Gardner in the first) and nursed that 1-0 lead into the seventh while blowing an opportunity or two along the way, just like Monday. Except instead of never tacking on to that one run, the offense was able to plate three insurance runs in the seventh inning Tuesday.
The Yankees scored their second and third runs on solo homers — one by Chris Young and one by Stephen Drew. Neither was a bomb but hey, they all count. Given the cold weather and on again, off again rain, I'm not sure hitting a bomb was possible at Comerica Park on Tuesday. The fourth run was manufactured with speed. Jacoby Ellsbury singled, stole second, moved to third on Gardner's infield single, then scored on a wild pitch. A single and an error created a much-appreciated fifth run in the ninth.
After Monday night, the 4-0 lead (and later 5-1) felt like 10-0. I mean, I know it's never really that close against a team as good as the Tigers — the ninth inning was a nice reminder, eh? — but it felt like a huge relief after watching the Yankees try to hang on to those 1-0 leads the last two nights. They could have added more runs in the eighth — the first two runners reached but Drew (pop-up), Gregorio Petit (strikeout), and Ellsbury (pop-up) couldn't capitalize — but they ultimately didn't need 'em. Runs are cool. I like runs.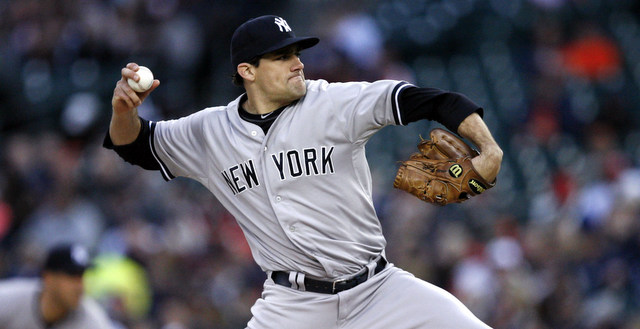 Nasty Nate In Your Area
Nathan Eovaldi's three starts in pinstripes have gotten progressively better. He took the ball into the eighth inning on Tuesday night — Joe Girardi yanked him with his pitch count sitting at 94 following a leadoff double in the eighth — and held the high-powered Tigers to one run on eight hits and a walk. The run scored after the Yankees took their 4-0 lead and was the result of a double, a wild pitch, and a sac fly. That was all the Tigers got off the starter.
Eovaldi was helped out by a real nice play by Teixeira, who went home with Anthony Gose's chopper in the third inning rather than try for the double play or just take the out at first. (The runner was caught in a rundown between third and home and eventually tagged out.) Gose is too quick, so a double play wasn't happening, and I'm not even sure Teixeira could have beaten Gose to first base after coming in to field the chopper. Saved a run early in the game and really helped Eovaldi settle into.
Eovaldi had just one 1-2-3 inning but was bailed out by four double plays, including one he started after catching a line drive hit at his chest. It was one of those "the ball caught him" plays. Eovaldi recorded 17 of his 21 outs on the infield and while he did allowed eight hits in seven innings, more than a few of them were ground balls through holes created by the shift. The Yankees really suck at shifting. For the first time as a Yankee, Eovaldi seemed in control of a game and he did it against a great offense. Nice job, Nate.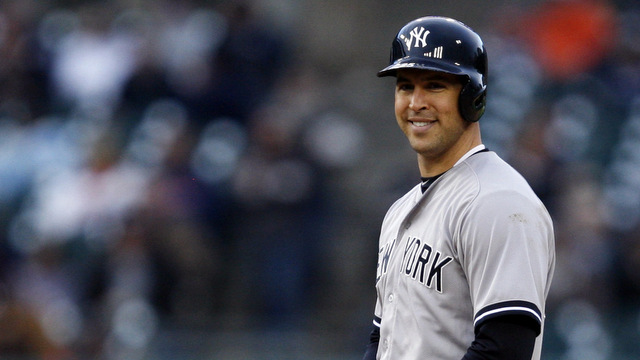 Leftovers
Dellin Betances retired three straight after replacing Eovaldi to strand a runner at second in the eighth. He threw ten pitches and four were fastballs. Not a big sample but he still seems to be leaning on that breaking ball. Chris Martin struck out two and allowed two hits before giving way to not-the-closer Andrew Miller, who walked two batters (the second walk forced in a run!) before getting the final out for his fifth save in five chances. Never easy.
The Yankees had eight hits and they all came from four players: Gardner and Drew had two apiece, Teixeira had one hit, and Young had three hits. Young went 3-for-3 with a homer and two walks. He's been awesome. The rest of the lineup went a combined 0-for-20. The Yankees drew eight walks and only struck out five times. Is that good? That seems good.
Brian McCann tried to bunt to beat the shift in the third inning but failed. Kyle Lobstein, who kept the Yankees off-balance with soft stuff for six innings, fielded the ball and threw him out with ease. Why McCann bunted with a man on first and two outs, I have no idea. Two outs! Swing the bat in that spot.
And finally, I wasn't joking when I said the Yankees suck at the shift. They came into the game allowing a .314 BABIP on ground balls. The MLB average is .238. Good grief. Ban the shift because the Yankees stink at it.
Box Score, WPA Graph & Standings
Here are the box score, video highlights, and updated standings. Also make sure you check out our ultra-important Bullpen Workload page and much less important Announcer Standings page. Here is the win probability graph:

Source: FanGraphs
Up Next
The Yankees and Tigers will play game three of this four-game series on Wednesday night. Fifth starter Adam Warren draws perennial Cy Young contender David Price. Fun!