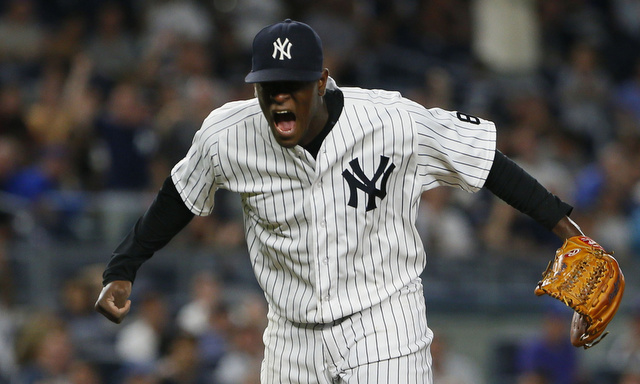 So I came to a realization last night: I want the Blue Jays to miss the postseason more than I want the Orioles to miss the postseason. In a perfect world both would miss the postseason, but that doesn't seem to be an option at this point. After that benches clearing nonsense and the general mouthiness of the Blue Jays, I'm all for seeing them stay home. Maybe it's just me.
Anyway, Luis Severino is making the start this afternoon — his first start since that benches clearing incident in Toronto — in place of Masahiro Tanaka, who is healthy, but is being shut down. The Yankees don't want to push their ace in a meaningless game so soon after a forearm issue. I don't blame them one bit. Here is today's Orioles' lineup and Yankees' lineup:
It is really cloudy and cool in New York today, but there's only a tiny little bit of rain in the forecast, so it looks like they should be able to get this game in. First pitch is scheduled for 4:05pm ET. The game will be on YES. Enjoy.
Injury Update: Chad Green (forearm) played catch for the second straight day. Everything is going well and he should have a reasonably normal offseason.