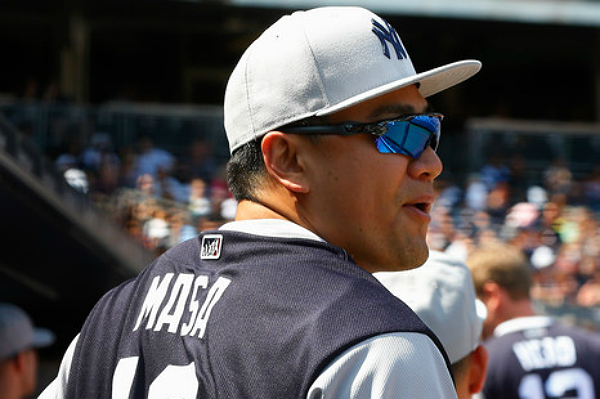 Since June 8, the Yankees have split the first two games of a three-game series 10 times. And each time they've played the third game, they've lost. That's right: They're 0-10 in their last 10 rubber games.
Luckily, the Bombers can turn to Masahiro Tanaka, who has been his normal self for the last two months. In his last 10 starts since June 23, he's pitched to a 3.09 ERA with 69 strikeouts in 64 innings while allowing just 67 baserunners. After allowing 21 home runs in his first 14 starts, he's limited opponents to eight in the aforementioned stretch.
Tanaka is 5-0 with a 2.51 ERA in six starts against the Mariners, although the one no-decision came in a loss earlier this season. He'll duel with Andrew Albers, one of Seattle's 16 starters and 37 overall pitchers this season.
Here is the Mariners' lineup and here is the Yankees' lineup:
The forecast is relatively clear in the Bronx, so it should be a nice day for baseball. The 1:05 PM start will be broadcast on the YES Network locally and TBS nationally. Happy Sunday!