They say you need five years before you can properly evaluate a draft class in baseball, so with the 2012 event less than two weeks away, let's look back at what the Yankees did five years ago. It was Damon Oppenheimer's second draft class as scouting director and he was coming off a banner 2006 haul that would place two pitchers — Ian Kennedy and Joba Chamberlain — on the big league roster less than 15 months after being selected. The 2007 class wasn't nearly as successful.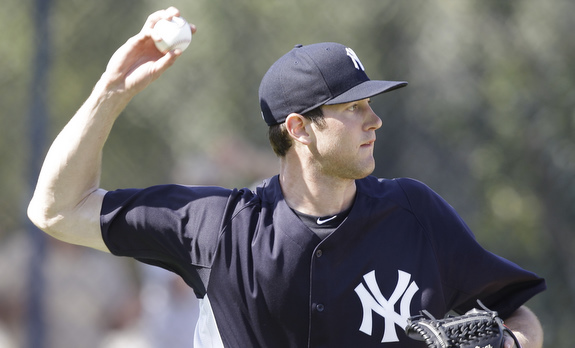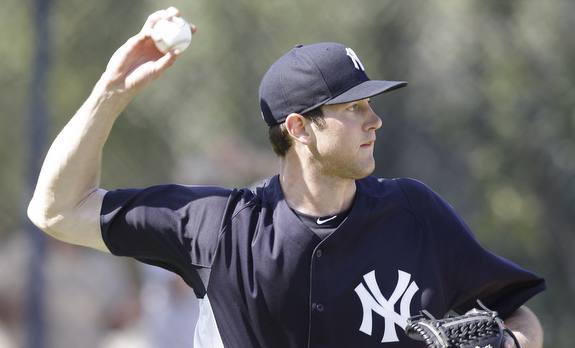 The Top Pick
There has been no more polarizing first round pick in recent Yankees history than Andrew Brackman. The Yankees took him 30th overall after most pre-draft projections ranked him as one of the draft's top three talents (with David Price and Matt Wieters) but concerns about his elbow caused him to slide. New York rolled the dice knowing Brackman would likely need Tommy John surgery, giving him a four-year big league contract worth $4.55M and incentives that could have pushed the total value to $13M. A week later he was under the knife having his elbow rebuilt.
After missing all of 2008, Brackman impressed in Hawaii Winter Baseball (number two prospect in the league according to Baseball America) but did not build on the success. He pitched to a 4.66 FIP in 106.2 Low-A innings in 2009, then rebounded to post a stellar 3.22 FIP in 140.2 innings split between High-A and Double-A in 2010. That had us all thinking Brackman was on his way to helping the Yankees, but he flopped in 2011 (5.77 FIP in 96 Triple-A innings) despite making his big league debut in September*. He walked three and struck out zero in 2.1 innings. After two bad years, one good year, and one year lost to injury, he was released after last season.
* Brackman was actually called up in September 2010 but did not appear in a game. He was on the 40-man roster already thanks to his contract and the minor league season had ended.
Brackman's deal remains the largest the Yankees have ever given to an amateur player and at the time, it was potentially the richest contract in draft history. All told, he pitched to a 5.11 ERA with 7.97 K/9 and a 4.98 BB/9 in 343.1 minor league innings with the Yankees. He's currently in the Reds organization and pitching very poorly for their Triple-A affiliate: 9.87 ERA with more walks (16) than strikeouts (13) in 17.1 innings across five starts.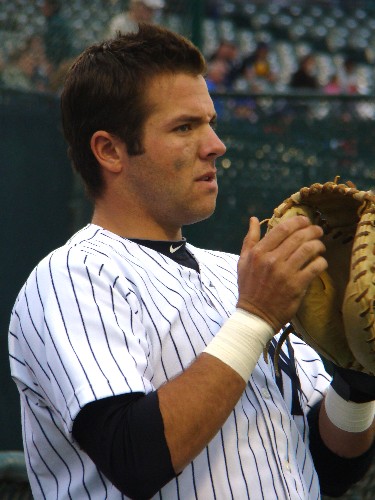 Reached The Show
In addition to Brackman, two other 2007 draftees have reached the show for New York. The first player to actually play in a big league game out of this draft class was Brandon Laird (27th round), who helped fill out the bench through injuries last July before coming back up in September. He has four singles and three walks in 25 big league plate appearances, all coming last year. Laird is biding his time in Triple-A and is just an up-and-down corner player for the Yankees.
The other big leaguer is catcher Austin Romine (2), who debuted last September following Frankie Cervelli's latest concussion. He had three singles and one walk in 20 plate appearances, starting four games behind the plate and appearing in four others off the bench. Romine had a chance to replace Cervelli as the backup catcher this season, but he's been dealing with a back issue since Spring Training and will be out until July.
Big Money Duds
The Yankees handed out a trio of seven-figure bonuses in 2007. The largest went to Brackman, but Bradley Suttle (4) and Carmen Angelini (10) received $1.3M and $1M, respectively. Suttle has been slowed by a series of shoulder injuries that have required surgery, and he is currently away from the organization and reportedly considering retirement. He's a .256/.334/.417 career hitter in just shy of 1,400 minor league plate appearances, topping out at Double-A. Angelini was a spectacular failure, hitting just .220/.285/.287 in 930 plate appearances at the Single-A level. He's been hampered by injury as well, most notably a hip issue.
Last year I opined that the developmental failures of Brackman, Angelini, and Suttle have contributed to the Yankees becoming more conservative in the draft. After giving out those three seven-figure deals in 2007, they've handed out just four — Slade Heathcott, Mason Williams, J.R. Murphy, and Greg Bird — in the five drafts since.
Traded Away
You can make an argument that Chase Weems (6) has contributed more to the Yankees without ever wearing pinstripes than any other player in this draft class has so far. The catcher was traded to the Reds for Jerry Hairston Jr. at the 2009 trade deadline, and Hairston went on to become a valuable bench player on that World Championship team. Weems flamed out in Cincinnati's farm system and was last seen playing independent ball. The Yankees also got some trade mileage out of Adam Olbrychowski (5), trading the right-hander to the Nationals for Justin Maxwell last spring. Olbrychowski is still toiling around in Single-A with Washington.

Unsigned Gems
The Yankees drafted four players in 2007 who did not sign but have since gone on to become big leaguers. The most notable is Drew Storen (34), who turned New York down out of high school only to become the tenth overall pick in 2009 as a draft-eligible sophomore. He is currently out with an elbow injury but serves as the Nationals' closer when healthy. Right-hander Chris Carpenter (18) had injury problems in college, went back to school for his senior year, then was drafted in the third round by the Cubs in 2008. He broke in with them last season and was actually sent to the Red Sox as compensation for Theo Epstein this offseason. Outfielders Eric Thames (39) and Erik Komatsu (38) both went back to school for another season before re-entering the draft. Thames plays semi-regularly for the Blue Jays while Komatsu has seen time with the Cardinals and Twins as a Rule 5 Draft pick this season.
The Rest
Other than Romine and Laird, the only other players from this draft still in the organization are Damon Sublett (7), Manny Barreda (12), and Craig Heyer (22). Pat Venditte (45) returned to school for his senior year and was re-drafted by New York in 2008. The Yankees signed 34 of their 50 picks in 2007, all of whom can be seen here. Romine projects as a solid big league backstop when healthy but Laird and Heyer are spare parts on a contending team. The Yankees have received no impact from this draft class and are unlikely to get any unless one of those three exceeds expectations.