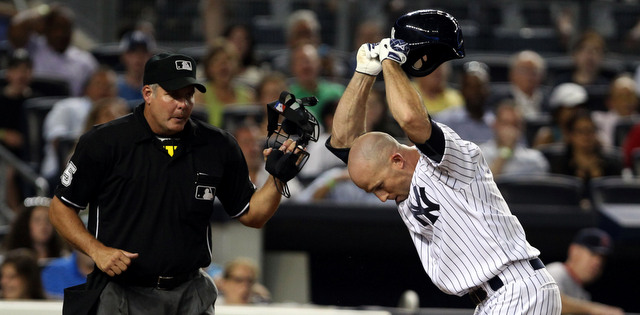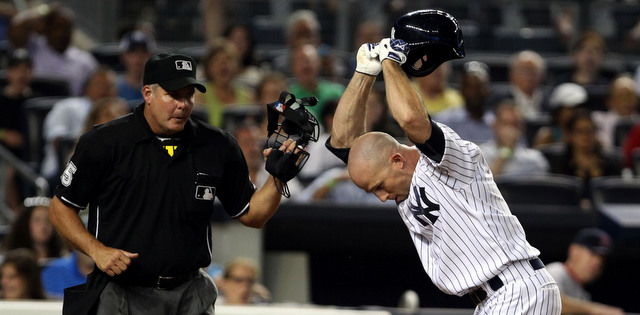 Got a whole bunch of random links and notes to pass along, some more important than others. Here's the latest:
Single game tickets on sale February 24th
Individual game tickets for the 2015 regular season go on sale online on Tuesday, February 24th at 10am ET, the Yankees announced. The Mastercard pre-sale runs from February 18th through the 23rd. You can walk up to the ticket window to purchase tickets starting February 25th. All the details are right here.
MLB, MLBPA making progress on pace of play changes
According to Jon Morosi, MLB and MLBPA are making progress towards rule modifications to speed up the pace of play, and they should have an agreement in place before Spring Training. Teams and players are going to want any changes in place relatively soon so they have all spring to adjust.
It's unlikely a pitch clock will be added or hitters will be forced to keep at least one foot in the box, says Morosi. It's more likely both sides will be required to begin play as soon as the television broadcast returns from commercial breaks. That'll shave, what, a minute or two off each game? It's something. MLB and MLBPA are expected to continue to look into speeding up games going forward.
Yankees settle all outstanding trades with cash
This stuff is easy to forget about, but the Yankees had several outstanding "player to be named or cash" trades to finalize this offseason. Specifically, they owed a player or cash to the Diamondbacks for Martin Prado, the Athletics for Jeff Francis, and the Indians for Josh Outman. Chad Jennings confirmed all of those trades were settled with cash this offseason, not a player. So there you have it.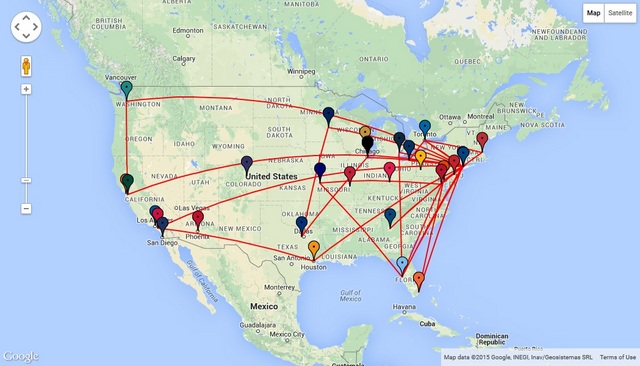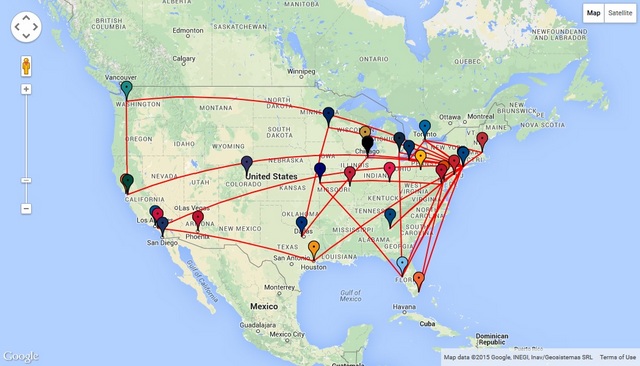 Yankees to travel 29,137 miles in 2015
Over at the indispensable Baseball Savant, Daren Willman posted travel maps for all 30 clubs for the upcoming 2015 season. The Yankees are set to travel 29,137 miles this summer, which is exactly middle of the road — 15th most out of the 30 teams. That is up slightly from 28,001 miles last year. The isolated Mariners will again travel the most miles this year (43,281) while the Reds will travel the fewest (20,612). Usually a more centrally located team like the Royals or Cardinals travels the fewest miles. Lucky for the Reds, I guess.
Preliminary hearing for Hensley attacker set for May
A preliminary hearing for Anthony Morales, the man who allegedly attacked RHP Ty Hensley over the holidays, has been set for May according to Brendan Kuty. Morales has been charged with felony aggravated assault and battery after attacking Hensley following an argument about signing bonuses. Hensley reportedly wouldn't tell Morales, an ex-college football player who was in training camp with the Carolina Panthers last year, the size of his signing bonus, which is easily Googleable. Hensley suffered multiple facial fractures and lost a tooth in the attack but did not suffer a concussion or other neurological damage. He has resumed throwing bullpens even though his jaw had to be wired shut.
Minor League Ball's top 20 Yankees prospects
Over at Minor League Ball, John Sickels posted his annual top 20 Yankees prospects list. RHP Luis Severino and OF Aaron Judge predictably claim the top two spots and both received "B+/Borderline A-" grades. "While the Yankees farm system is not at the very top of the organization rankings, it has improved over the last couple of years, should continue to improve, and certainly rates as an upper-tier system," wrote Sickels. "The large amount of Grade C+ talent gives depth and since much of that talent is quite young and projectable with potentially higher grades to come, there is a lot to look forward to."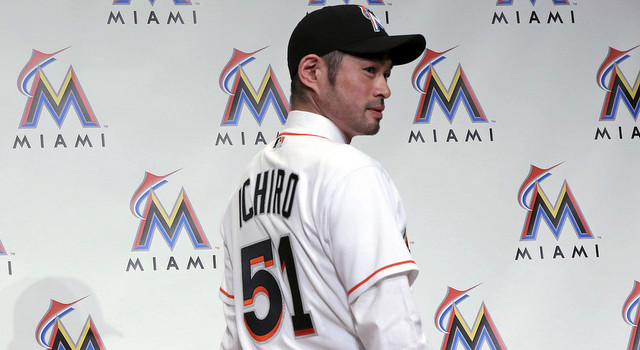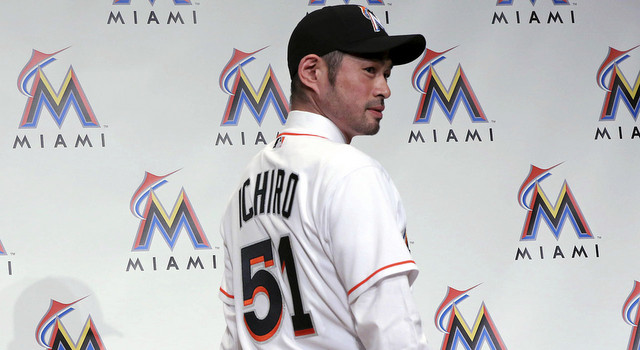 Ichiro's been looking for "enthusiasm" the last two years
A few weeks ago Ichiro Suzuki joined the Marlins on a one-year contract worth $2M. He'll serve as the fourth outfielder behind a young group that includes Christian Yelich and Marcell Ozuna in addition to Giancarlo Stanton. At his introductory press conference, Ichiro told Jim Armstrong he felt "incredible enthusiasm" when meeting with the team, "so I wanted to respond to their enthusiasm and I believe that is something I have been looking for the last two years."
So there's a very subtle little jab at the Yankees there. Remember, at the end of last season, Ichiro cryptically told reporters that "obviously there's a lot of things that go on that the fans and the media can't see, that goes on inside (the clubhouse), but what I can say is that the experiences I had this year, those experiences are going to help me in the future." Eh, whatever. Seems like Ichiro holds a bit of a grudge against the Yankees for whatever reason — dropping him into a fourth outfielder role last year? — but that's in the past now. Onwards and upwards.