By

For your Saturday morning enjoyment, the Daily News has a feature on the top five Yankees center fielders of all time. Except they copped out and had No. 1 as a tie (gee, guess who), so it's really the top six Yankees CFers of all time. Me? I'd go Mantle, DiMaggio, Combs (look at those gaudy numbers), and Bernie. Tough call between Rickey and Bobby, but I'll give Bobby the benefit of the doubt because he played in New York longer. · (108) ·
Not even three weeks ago, teams were concerned with Ben Sheets's shoulder. Sometime between now and then Sheets updated his medical profile, and this "may have sparked some renewed interest" in his services. I find this hard to believe. It all sounds a little too vague.
First: "may have sparked some renewed interest"? No, it hasn't definitively sparked some renewed interest. It may have sparked some renewed interest. Is this a guess? Is it an assumption that because Sheets sent around his medical records that they're going to be better than before? Either way it doesn't sound like much more than a report that Ben Sheets sent around new medical records.
The question is, what are they looking for? Is it the shoulder problem Olney discussed earlier this month, or is it the muscle he tore in his pitching elbow? Why am I asking so many questions?
Maybe this will help Texas justify the risk of signing him. They met with him this week, and they seem to be the team most strongly connected with him. On the podcast I said Sheets to the Mets, but that's looking unlikely. Heyman also reports that the Mets have made and offer to Oliver Perez.
(In more vague terms, he says that the Mets "are believed to have improved their original thought, which was for about $30 million over three years." Original thought? Man.)
I guess the Yanks involvement depends on what Texas does. Even with improved medicals, it's tough to justify doing this without heavy incentives. I think we could see Sheets sign with the Rangers, Perez sign with the Mets, and Pettitte sign with the Yankees in the next week or so. Pitchers and catchers in 21 days, and time's a wastin'.
By

The Grand Island Independent, a Nebraska-based newspaper, recently sat down with the Yanks' Nebraskan star. Check it out as Joba chats movies — The Shawshank Redemption tops his list — high school musics and U.S. Marshals. Good stuff. · (6) ·
Roxanne Geyer from WCBS 880 AM sent along the above video. Click it to play.
She headed up to Yankee Stadium for the historic moving day and chatted with some of the Yankee officials who were packing up the trucks for the long transport across the street. For such an historic day, it seems rather anticlimactic. Opening Day will be a far, far bigger deal.
Meanwhile, Keith Law, a one-man prospect wrecking machine, has capped off his week of prospect coverage on ESPN with a list of each organization's top prospects. Since he ranked the Yanks 15th overall, New York gets just five prospects on the KLaw list:
Austin Jackson, CF
Andrew Brackman, RHP
Dellin Betances, RHP
Zach McAllister, RHP
That seems about right to me. It's good to see Brackman so high up on the list before he's even thrown a pitch in the pros. His ceiling is as high as any other prospect's in the game right now. Whether he can harness his talent remains to be seen.
Anyway, here's your Friday evening open thread. You know the drill. Play nice.
By

Pete Caldera reports that the Yanks and Andy Pettitte are still talking about 2009. The Yanks, however, do not believe that Pettitte will accept a one-year, $10.5-million deal. To me, in this economy, Pettitte is taking a gamble that just isn't going to pan out. The news that he reportedly had a three-year deal in excess of $35 million was clearly false, and no other team that we know of has made the 36-year-old an offer. He should take the money and come back to the Bronx. · (25) ·
By

Rich Lederer over at Baseball Analysts took a look pitchers around the league based on strikeouts per 100 pitches, rather than the usual Kper9IP. Lederer explains how K/100 has a strong correlation to the number of runs a pitcher allowed, and backs it up with some data. The far and away leader in K/100 last year was Rich Harden at 7.37, and he was followed by Timmy Lincecum at 7.20. Three Yankees finished in the top six, as Joba came in third (6.90), CC Sabathia fourth (6.58) and AJ Burnett sixth (6.33). It's interesting to see that the top thirty pitchers in K/100 last year were basically the thirty best pitchers in the game, while the bottom thirty were essentially the thirty worst pitchers. Check it out. · (53) ·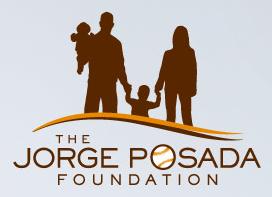 Back in March we announced our plans to run a pledge drive during the season to benefit The Jorge Posada Foundation. RAB was growing at an exciting rate, so we decided to take advantage of the increased popularity and do something for the good of mankind.
The terms of the pledge drive were simple: For every strikeout Phil Hughes, Joba Chamberlain and Ian Kennedy recorded during the season, readers would donate some fixed amount of money to Jorge's foundation. Most pledged $0.05 per strikeout like I recommended, but others pledged more, including a kind few who pledged $0.50 or even $1.00 per strikeout. All told we received twenty-three pledges, not including the three of us.
The problem was that The Big Three didn't exactly cooperate with our noble cause. All three pitchers spent time on a disabled list, plus Phil Hughes and Ian Kennedy pitched their way out of the bigs by May. At the end of the season, the three combined for just 168 strikeouts at the big league level, 118 of which belong to Joba. Thankfully, just about everyone agreed to boost the strikeout total by counting Hughes' & Kennedy's strikeouts from the minor leagues and winter ball towards their pledge. That boosted the K total up to 357.
I collected everyone's pledgess over the past few weeks, and last night I made the donation to the foundation. When it was all said and done, the total donation made to The Jorge Posada Foundation was $1,050 (I rounded my pledge up to make it nice even number). Despite the holidays and the struggling economy, most people donated more than their pledge called for, and we are grateful. To see a screen cap of the confirmation page, click here. I did add a note saying "Donated by the readers of River Ave. Blues, a full service Yankees fan site," but apparently that doesn't get noted on the confo page.
Thank you again to everyone who pledged their hard earned money to this cause, and thanks also the many other bloggers who linked to RAB to spread the word about our efforts. We greatly appreciate all of your guys' support.
If you missed out on the pledge drive but are interested in making a donation, visit The Jorge Posada Foundation website.
By

Over at The Hardball Times, John Walsh analyzed the outfield arms across baseball. He uses a rigorous methodology which you can read about at THT to come up with a metric that "represent[s] the number of runs that an average fielder would save playing half his games in [his team's home] park." The numbers for the 2008 Yanks were not pretty. Bobby Abreu and Johnny Damon cost the Yanks -9.7 below average, and while Melky's center field contributions were positive, his 3.0 runs saved above average mark couldn't counteract the corners. Xavier Nady, splitting time between two teams, put up a 4.4 positive contribution. It will be interesting to see how the seemingly revamped Yankee outfield does in 2009, and these numbers don't make a strong case for Damon in the outfield. · (73) ·