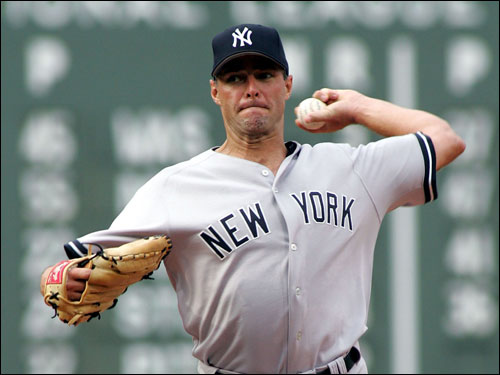 Last Friday I was invited down to the MLB Network studios in Secaucus to look at their operation, and while I was there I had a chance to speak one-on-one with two-time former Yankee and current YES Network/MLB Network broadcaster Al Leiter. We talked for nearly 20 minutes and mostly discussed his career, but we also touched on Andy Pettitte's comeback, Michael Pineda's missing velocity*, and the 2012 Yankees in general.
* The interview took place before Pineda's shoulder tendinitis was diagnosed.
Leiter is every bit as entertaining in real life as he appears on television, so needless to say it was a pretty awesome experience. Here's the full interview, beginning with a question straight out of left field…
Mike Axisa: In Game Seven of the 1997 World Series, you threw a first pitch curveball to Omar Vizquel (to start the game). What was the thinking behind that?
Al Leiter: "Because I got peppered in Game Three, in Cleveland, I knew I had to throw a curveball. I went back and looked at two left-handers,  and it was the Yankees series against Cleveland. David Wells did well — Boomer was fastball-curve — and I watched every pitch. And then I looked at Andy Pettitte's game; Andy Pettitte got peppered a little bit. Andy was more fastball, curve, cutter, slider, and I said forget it. You know what? It's gonna be a [bad] game if I don't use [my curve].