There's nothing quite like the Friday before a holiday weekend. These are the best days to work if you're stuck in a traditional office because no one's around and the phones aren't ringing. Save that vacation time for the busy weeks in the spring and summer. Anyway, just three simple questions this morning, I want to enjoy the holiday too.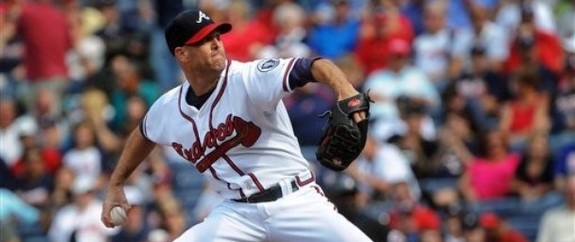 Simon asks: With Danks off the list and the Yankees reportedly not exactly impressed with Kuroda/Oswalt, could Tim Hudson become available?
I can't see that happening. Hudson is a damn good pitcher and Atlanta's ace, and they are going to contend next year. Or at least they should contend, they have a good team. They moved Derek Lowe in a salary dump and are trying to move Jair Jurrjens because they know his knee is a grenade with the pin pulled, but they'll keep Hudson and try to build their rotation around him and a hopefully healthy Tommy Hanson. Hudson on a one-year deal would make a lot of sense for the Yankees, but I just can't see the Braves being open to moving him without a major haul in return.
Mark asks: Does Ryan Dempster seem like a Cashman-esque acquisition? Proven veteran, one year left on deal, could stabilize the 3-4 slot in the rotation.
The Cubs are very much in sell mode, and Dempster is one of their more attractive pieces. I wrote a Scouting The Market post on him back at the deadline, and for the most part it still applies. He gives up homers and has a big platoon split, but he also strikes out a ton of batters and throws 200 IP like clockwork. Dempster unsurprisingly picked up his $14M player option for 2012, so he's not exactly easy on the wallet, but it's a one-year deal and it's shouldn't take a ton of prospects to acquire him. He's worth looking into, definitely, but he's not without risk.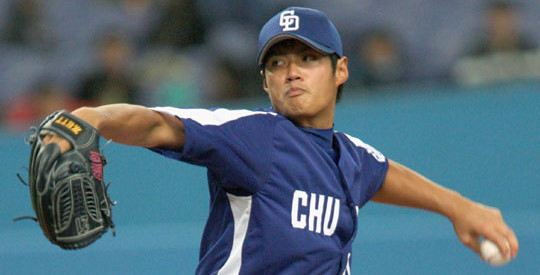 Greg asks: Seeing as how Yu Darvish is most likely not to be had by the Yanks, is there any insight on Wei-Yin Chen? Could this guy be what the Yankees are looking for?
Greg sent this in before the Rangers won the bidding for Darvish, obviously. I wrote about Chen last month, so let's recap…
Other than Darvish, Chen is probably the most coveted Asian pitcher this winter. The 26-year-old lefty was born in Taiwan but has pitched for the Chunichi Dragons in Japan for a few years now. He got Tommy John surgery out of the way in 2006. "He had been sitting low-90s and touching 95 in past years but was more 88-92 early in 2011, and his slider didn't have its usual bite," said KLaw, who ranked him 19th on his top 50 list. "By the end of the year, he was back up to 92-94 and the slider was sharper … He has a decent split-change that should make him more than just a lefty specialist, although it's not an out pitch for him. Chen still has plus control." He is a true free agent thanks to some contract shenanigans.
The Orioles have interest in signing him, or at least they did at one point this month. I look at Chen almost like a prospect, as in he might need some time in the minors before being ready to contribute to the big league team. Even if he doesn't need time in the minors, I'm not sure they should count on him for immediate impact. He'd be another arm for the stable with the potential to help more down the road, if anything.