Last year the Blue Jays surprised us by belting homer after homer en route to an above-.500 season. It made me kind of embarrassed to have written this before the season, but then again, who could have guessed that so many Blue Jays would go on power streaks? (In my defense, I had the right idea with the pitching staff.) The Jays have made a few changes this year, and in some ways they're a weaker team than they were in 2010. But they're set up for an AL East run in the not so distant future.
Strengths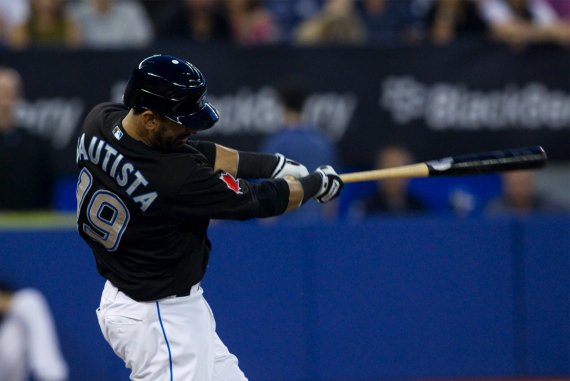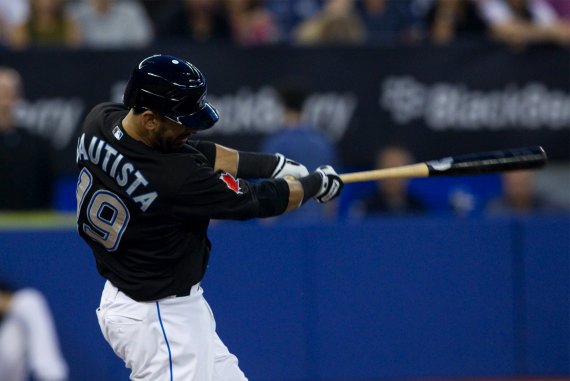 Despite losing Vernon Wells, the Blue Jays still possess plenty of power. Clearly they think that Jose Bautista's breakout is real, since they signed him to a five-year, $65 million extension this past off-season. He won't smack 54 homers again, but even if he hits 35 this year it will be a huge plus for the Jays. There are other hitters around him who can also crush the ball.
This year Travis Snider figures to get his chance to break into the bigs. He's been in the league for the last three years, but has just 675 PA to his name. This year he's starting with the big club and figures to stick around all season. What's crazy is that he's just 23. If he hits his stride this season he'll provide an excellent left-handed power complement to Bautista. There's also Adam Lind, a former top prospect who destroyed baseballs in 2009. He had a down year in 2010, but if that's just a fluke then the Jays have just added even more power.
Another Jay who had a down year last year was Aaron Hill, who also broke out, at least in terms of power, in 2009. his 2010 was poor, but he still hit for some power. If he brings his average up, he'll add some more right-handed pop to the lineup. The same goes for new acquisition Juan Rivera. He seems like the perfect fit for hitting coach Dwayne Murphy's system. The same goes for rookie catcher J.P. Arencibia, whose No. 1 tool is his power. Finally, let's not forget Edwin Encarnacion, who hit 21 homers in just 367 PA last year.
Weaknesses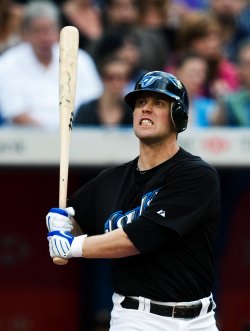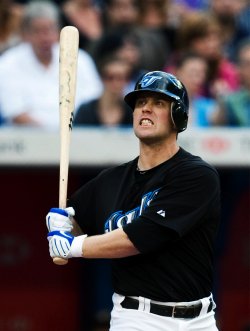 While the Jays led the majors in SLG last year, they finished 26th in OBP. That's why their runs total ranked ninth. The power was there, but they just didn't produce enough base runners. If Lind recovers and Snider approaches his ceiling then they will get a boost in that department. If not, they could be in for a year where they hit for plenty of extra bases, but don't have enough runners on base to crack the top five in runs scored.
The bullpen has to be something of a concern, since the Jays lost a few key contributors in Scott Downs and Kevin Gregg. They did add Frank Francisco, which helps shore up the unit. But they also added Octavio Dotel, who could detract from it. Jon Rauch might actually be the best addition they made. Jason Frasor stays around, too, but it's not as though the Blue Jays had a knock-out bullpen last year. That could be one of their most glaring weaknesses in 2011.
The starting staff, too, took a hit during the off-season. The Jays traded Shaun Marcum, perhaps their most effective pitcher, and inserted Kyle Drabek, a rookie. There are also reports that Brett Cecil's velocity is down considerably — not good, since he didn't throw all that hard to begin with. Brandon Morrow will miss the start of the season, which further hurts the staff. It figures to be pretty good once it's completely assembled: Ricky Romero, Cecil, Litsch, Drabek, and Morrow, with Jo-Jo Reyes filling in.
Overall Outlook
I don't want to make the mistake of underrating the Jays again, but unless they have breakout years from just about everyone, I doubt they'll do much but play the spoiler in the AL East. This won't be the case for long. The Jays have a good core of players and a fine farm system. They'll be contending before we know it. In fact, this could be the last year where I write that they don't appear to have it all together. At this time next year we could be looking at a four-team dogfight in the AL East. Hell, maybe even five.