Eight questions and seven answers this week, so let's do this rapid fire style. Remember to use the Submit A Tip box in the sidebar to send us whatever throughout the week.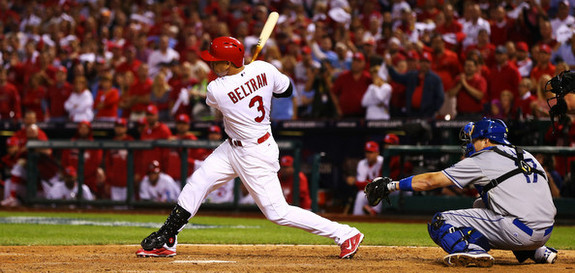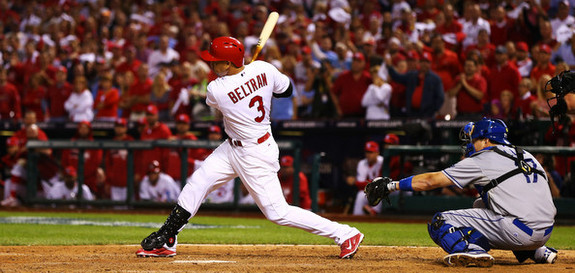 Vinny asks: Who would you rather have in right field next year, Carlos Beltran or Curtis Granderson?
In a vacuum, Beltran. No doubt about it. But this isn't a vacuum. In reality, we're talking about Beltran and a 30-something overall draft pick or Granderson and the 18th overall pick. There's also the contract size to consider. I think Beltran winds up with a similar deal to the one he has now, meaning two years and $26M or so. Granderson could wind up with three years and $39-45M. Something like that. Injury history (Beltran's knees vs. Granderson's fluky hit-by-pitches), potential age-related decline (Beltran is four years older than Granderson), and the team's current situation (are they really good enough to win during Beltran's two years?) all have to be considered. I'd take Beltran though, the difference between the 18th pick and a 30-something pick is pretty small.
Bill asks: How much do you think a pitcher can theoretically make or lose based on a few postseason starts? Take Ricky Nolasco the other night. Would an eight-inning, 11-strikeout game have given him a different label going into this offseason and been worth that much more?
Unless a guy gets hurt, very small. Remember, C.J. Wilson was awful for the Rangers during the 2011 postseason (5.79 ERA and 6.31 FIP in 28 innings) and it didn't matter at all. He still got a very fair contract and reportedly turned down even more money from the Marlins to sign with the Angels. Maybe a history of good or bad postseason performance would affect a player's market value, but I don't think one individual postseason or series or start would. Teams are too smart to let one game change their valuation of a player that much.
Mark asks: Not that more payroll is the answer to the Yankees' problems, but say hypothetically they were to win the World Series with a 2014 team payroll of say $210 million, would the increased television ratings, higher attendance and playoff ticket revenue make a major dent in the luxury tax they would be assessed for going over their $189 million target? Not sure if this is calculable or not, but it seems like it sure bears some serious discussion if I were them.
A $210M payroll means they'd be paying an extra $31.5M compared to staying under the luxury tax threshold ($21M in overages plus $10.5M in tax). Vince Gennaro's work has shown that simply making the postseason is worth about $40M in increased revenue for the Yankees while winning the World Series is worth about $70M. His study and calculations were done in 2007, before the new Yankee Stadium opened and baseball's economics changed with the latest Collective Bargaining Agreement. I have to think those $40M and $70M figures are a bit light these days. So yes, I feel very comfortable saying winning the World Series with a $210M payroll is far more lucrative than not making the postseason with a $189M payroll. Far, far more lucrative. Of course, they could always win a title at $189M. I'm sure the Yankees have run their own numbers. They aren't doing this on a whim.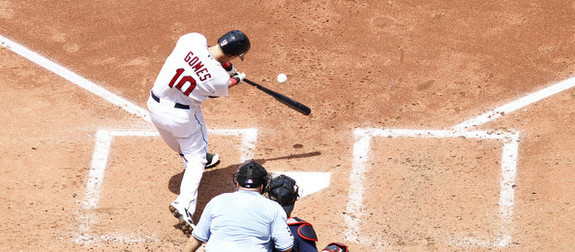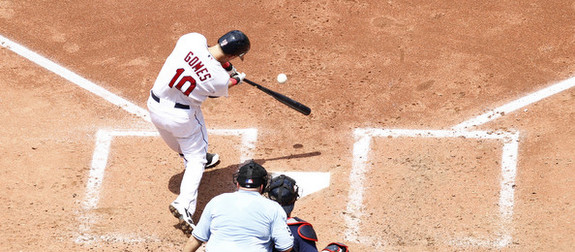 Sean asks: With the emergence of Yan Gomes as the everyday catcher, do you think the Indians would be willing to deal Carlos Santana?  I know they've used him at first-base and at DH, but Santana has apparently made it clear that he wants to play behind the plate.  What sort of package do you think we're looking at for the Yanks to land him?  Do you think he's a better option than signing Brian McCann?
Guilherme asks: I want to know what you guys think about Yan Gomes. Would he be a fit? For what the Indians would be willing to trade him?
Might as well lump these two together. I do think there's a chance the Indians will be open to trading either Santana or Gomes for pitching help this winter, and I suppose the choice between the two may come down to the offers. Santana is far more established but more expensive (owed $17.75M through 2016 with an option for 2017) while Gomes has five years of team control and only 300 or so awesome plate appearances to his credit. Unless the Indians love them some David Phelps or Michael Pineda, I'm not sure what the Yankees could give them for Santana or Gomes aside from Ivan Nova. I'd happily take either catcher though. Backstops who can actually hit (!) and are under contract/control at an affordable rate for another few years are a super hot commodity.
Joey asks: When a scout is evaluating prospects, do they ever take what organization he is in in to consideration? What I mean by that is if the Yankees struggle to develop SP and the Rays crank them out year after year, will the scout look at the player and assume the Yankees can't develop this guy in to a SP where maybe they says the Rays can?
They shouldn't. The scout is evaluating a player's package of tools and those don't change from organization to organization. Scouts might look at a player and know their organization has a chance to help him develop more than another, but I don't think that would change his evaluation. Gary Sanchez's physically ability is Gary Sanchez's physical ability whether he's a Yankee or a Twin or a Padre.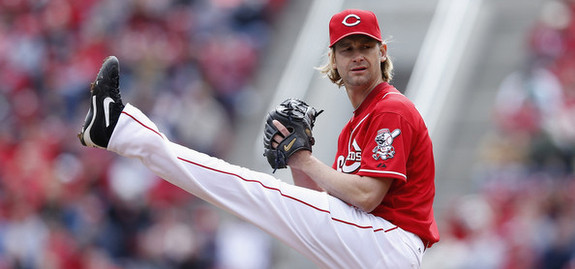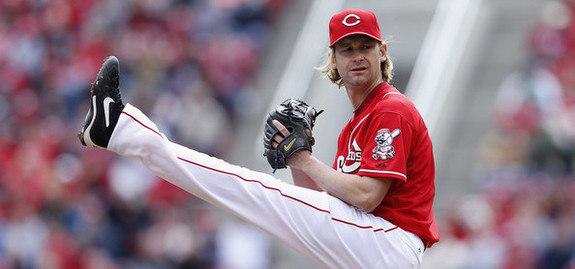 Brad asks: What are your thoughts on going after Bronson Arroyo this winter? He's an innings-eater and he's had experience in the AL East. I think we need a veteran arm to round out the rotation, especially if Hiroki Kuroda retires.
No way. It's been a long time since Arroyo pitched in the AL East and he isn't close to the same pitcher anymore. Over the last three seasons, he has a 5.52 K/9 (15.1%), a 1.43 BB/9 (14.0% HR/FB), and the fifth slowest non-knuckleballer fastball in baseball (86.6 mph). There's a small chance three of the four guys ahead of him (Barry Zito, Shaun Marcum, Jeff Francis) will never throw another big league pitch. (Mark Buehrle is the other.) On top of all of that, Arroyo wants a multi-year contract. Innings are good, you need guys to soak up some innings, but I have no interest in bringing a soon-to-be 37-year-old guy with fringe stuff into the AL East and a small ballpark.
Kevin asks: Doesn't Andre Ethier make sense if the Dodgers are willing to eat some salary and make him, say, a $7M player? He gets on base and doesn't strike out that much and can take advantage of right field. I know he's not any good on defense but they could pair him with someone like Justin Ruggiano and have one of the most productive corner outfields in the league.
Spending $7M on an injury-prone DH doesn't sound like a great idea. Ethier has consistently been a 120-ish wRC+ player throughout his career but he can't hit lefties at all (73 wRC+ this year and 67 wRC+ since 2011) and is a major defensive liability. I suppose you could hide him in right field for another year or two, but he's already 31 and will turn 32 right around Opening Day. Ethier can mash righties and there is definitely a spot for him in the Yankees lineup, but that's an awful lot of money — he is under contract through 2017, remember, so you're essentially talking about a four-year, $28M contract if the Dodgers eat enough salary to make him a $7M a year player — for a very limited player. With payroll coming down, I'm more than happy to continue dumpster diving for Raul Ibanez types to fill that DH spot. I think that's the last place the Yankees should commit huge bucks.