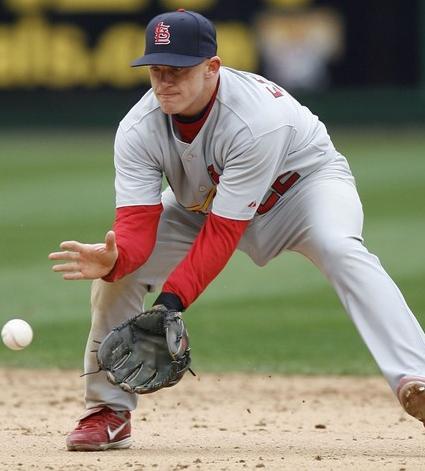 This is the time of year when we fans have nothing to complain about except the bench. With the additions of CC Sabathia & AJ Burnett, as well as the return of Andy Pettitte, the Yanks' starting rotation is as set as can be in February. Phil Hughes, Ian Kennedy and Al Aceves provide some Triple-A depth for spot starts. The bullpen is chock full of options, and the additions of Mark Teixeira and Nick Swisher fortify the offense. Just about the only part of the team that can use some real improvement is the bench corps.
One problem with being the Yankees is that it can be tough to get those borderline everyday/bench players to come to the Bronx because of a lack of opportunity. Take David Eckstein for example. The little scrapper would have been a solid pickup as a backup middle infielder, providing pesky at-bats of the bench while being capable of playing everyday should Derek Jeter or Robbie Cano hit the DL for a few weeks, but why would he pass up a chance to start and play everyday for the Padres for the opportunity to ride the pine for the Yanks? It just makes sense for him to head to San Diego.
Because of this, the only real way the Yanks can acquire quality players for the bench is by trading for them. Just look at the 1996 team's bench: Charlie Hayes and Cecil Fielder were both acquired in mid-season trades – Hayes from the Pirates for a PTBNL, Fielder for the disgruntled Ruben Sierra and 1993 first rounder Matt Drews, who was in the process of flaming out because of extreme control issues. Both Hayes and Fielder were available because of unfavorable contract situations, so why can't the Yanks work a similar scheme thirteen years later?
After the jump is a few potential mid-season trade targets that fit the bill for that oh so terrible bench.