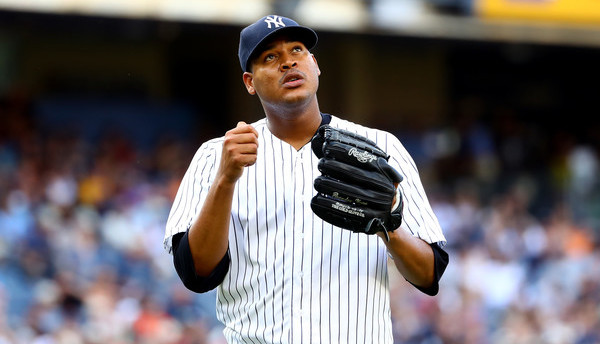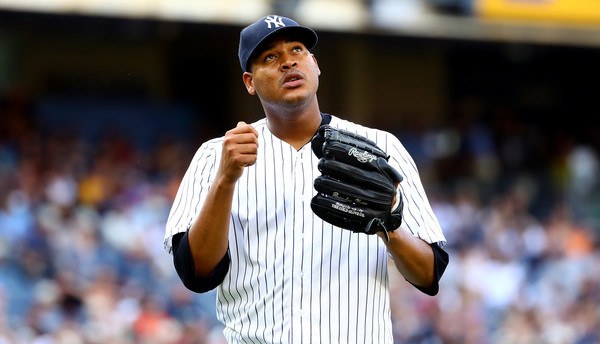 Yesterday afternoon the Yankees made their biggest trade in quite some time, sending Aroldis Chapman to the Cubs for Adam Warren and three prospects. One of those prospects, shortstop Gleyber Torres, ranks among the top 25-ish prospects in baseball. It's a significant haul for a rental reliever, even one as good as Chapman, and it very well might be the team's biggest move at this year's trade deadline.
"This one move doesn't necessarily create a domino effect of selling, and it doesn't prevent a domino effect of buying," said Brian Cashman to reporters on yesterday's trade conference call. "This is an easy call, and this was the right call. Easy because we traded from an area of strength, and we are excited about the players that we received for someone that obviously was only under control for two more months."
With Chapman gone, the focus figures to shift to the team's other rental players, namely Carlos Beltran and Ivan Nova. Andrew Miller's name has been out there as well, ditto basically everyone in the rotation other than Masahiro Tanaka. Here are Monday's trade deadline rumors. We'll again keep track of today's rumors right here, in this one post, so check back often. All time stamps are ET.
Reminder before you comment: Your trade proposal sucks.