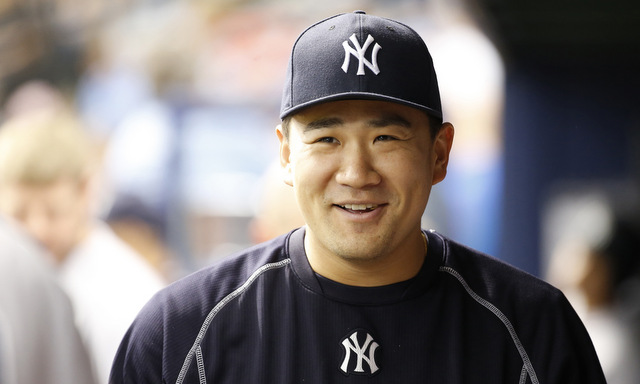 The Yankees took game one of the Subway Series last night in thrilling come-from-behind fashion. It was one of the most exciting games of the season, I'd say, and not just because I got to give all the Mets fans in my family a hard time today.
Game two tonight features a premium pitching match: Masahiro Tanaka vs. Jacob deGrom. Ace vs. ace. Or, really, ace vs. co-ace. That Noah Syndergaard guy is pretty darn good. It's always fun when each team's best starters meet. Hopefully tonight's game is as exciting as last night's. Here is the Mets' lineup and here is the Yankees' lineup:
LF Brett Gardner
CF Jacoby Ellsbury
1B Mark Teixeira
C Brian McCann
SS Didi Gregorius
2B Starlin Castro
3B Chase Headley
RF Aaron Hicks
RHP Masahiro Tanaka
The weather has been pretty nice in New York today. A little cloudy but cool and breezy. Almost autumnal. Tonight's game, the second of two at Citi Field, will begin at 7:10pm ET and you can watch on both YES and WPIX. Enjoy the game.
Rotation Update: Chad Green will start tomorrow in place of the since traded Ivan Nova, Joe Girardi announced. Sounds like Green will inherit Nova's rotation spot permanent, so this isn't a one-time spot start.