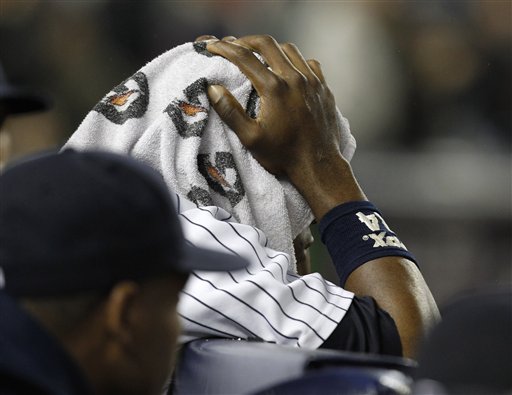 Following two intense series against division rivals and last night's ulcer-inducing win, I kinda figured that Joe Girardi would take his foot off the gas a little bit and rest his players tonight. A playoff spot is all but locked up (for real this time), and quite a few players on the roster could use some time off to rest or heal up. They could have rested tonight, then come out to play the next two games before Thursday's off day.
But nope, Girardi is still playing to win with six games left on the schedule and what is essentially a one-and-a-half game deficit in the division (Tampa holds the tie-breaker). It's not quite the A-lineup, but it's pretty close for this time of the year. I kinda like it, they still need to get out of this funk and that won't happen on the bench. I just hope no one gets hurt.
Jeter, SS
Swisher, RF – I really would like to see him rest that knee
Teixeira, 1B
Rodriguez, 3B
Cano, 2B
Thames, DH
Kearns, RF- when did Brett Gardner turn into a platoon player?
Granderson, CF
Cervelli, C
And on the bump, it's Allen Burnett.
First pitch is set for a little after 7pm ET and can be seen on YES locally or MLB Network nationally. Enjoy the (hopefully) stress free environment.