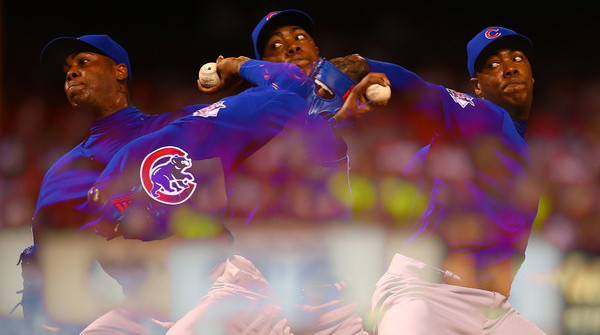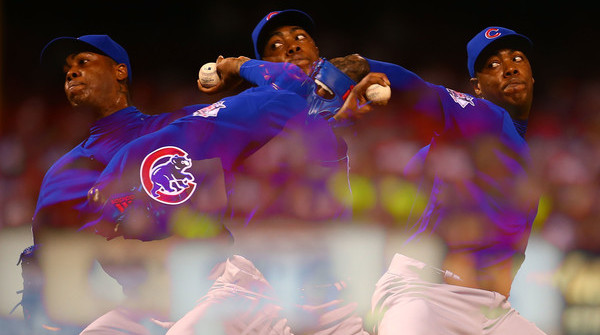 According to various reports, the Yankees are in on all the top free agent relievers this offseason. That includes ex-Yankee Aroldis Chapman as well as Kenley Jansen and Mark Melancon. They've even been connected to second tier relievers like Brett Cecil and Boone Logan. Clearly the bullpen is a priority this offseason. That figured to be the case as soon as Chapman and Andrew Miller were traded away at the deadline.
At this point it seems like a foregone conclusion the Yankees will end up with one of the top free agent bullpen arms. My money's on Chapman, though Jansen or Melancon wouldn't surprise me either. A strong and deep bullpen is a necessity nowadays with starters throwing fewer and fewer innings with each passing season, so it's understandable why the Yankees would focus on adding a top notch bullpen arm this winter. Is it the right move at this point in time though? I think that's up for debate. Here are both sides of the argument.
The Case For Spending Big
1. Elite talent is elite talent. This free agent class is very weak overall, so much so that the only place it offers serious depth is the bullpen. You're not going to find a No. 1 starter or an above-average middle infielder in free agency this winter. But a dominant closer? There are several available. The bullpen is the best (only?) place to get a truly elite performer — I'm talking one of the very best players at their position — in free agency. Elite talent is elite talent. Want to sign a difference-maker? The best option is a reliever.
2. Relievers cost too much on the trade market. Did you see what the Yankees got for Chapman and Miller at the trade deadline? Lordy. Those weren't anomalies either. Ken Giles and Craig Kimbrel were both traded for huge prospect packages as well. Even Fernando Rodney fetched a nice prospect at midseason. There is no painless way to acquire an elite reliever these days. You're either going to have to give up a ton in a trade or spend a boatload of cash. Spending money is always preferable to trading prospects.
3. Future free agent classes are thin on top relievers. This free agent stinks overall but has some top relievers. The upcoming free agent classes are the opposite — they're good overall but thin on bullpeners. Assuming the Red Sox pick up Kimbrel's option, the best reliever scheduled to hit free agency next offseason is either Addison Reed or Francisco Rodriguez. The offseason after that it's either Kimbrel or Miller — or perhaps David Robertson — depending how they age. Catch my drift? This offseason figures to be the best chance to sign a dominant closer at the top of their game for the foreseeable future.
The Case Against Spending Big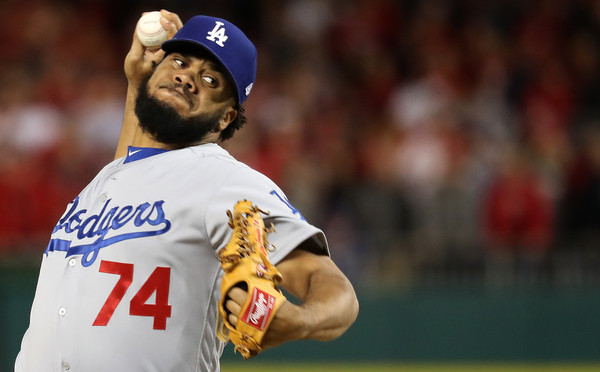 1. Long-term deals for relievers rarely work out. The history of long-term contracts for relievers — I'm talking four and five-year deals — is so very ugly that it's impossible to ignore. There's B.J. Ryan and Steve Karsay, Justin Speier and Scott Linebrink, Danys Baez and Brandon Lyon … on and on it goes. Here are 2014's top ten relievers (per bWAR) with a note on their 2016 status:
Wade Davis — still awesome but had an arm injury
Dellin Betances — still awesome but struggled throwing strikes at times
Kelvin Herrera — still awesome
Jonathan Papelbon — released at midseason
Jake McGee — hurt and ineffective
Huston Street — hurt and ineffective
Drew Storen — hurt and ineffective
Joe Smith — hurt and ineffective
Zach Britton — maybe the best reliever season ever
Craig Kimbrel — still awesome but struggled throwing strikes at times
Yeesh. And that's looking back only two years. Look back four years and we start seeing guys like Ryan Cook and Rafael Betancourt and Rafael Soriano among the top ten relievers in bWAR. Relievers, man. Can't live without them, can't count on them to hold their value long-term.
To be fair, some long-term contracts for relievers have worked out well. Mariano Rivera's three-year contract from 2008-10, for example. Miller's contract is looking mighty good right now. Even Papelbon performed well during his original four-year deal with the Phillies. Generally speaking though, relievers are so damn volatile — even the very best ones — that most long-term deals come with a ton of regret.
2. It would hurt their chances of getting under the luxury tax. Like it or not, the Yankees intend to get under the luxury tax threshold at some point soon. The 2018 season seems to be their target. Signing a reliever to a big money contract — signing any player to a big money contract — hurts the team's chances to get under the threshold. To put it another way, every dollar the Yankees spend on a reliever is a dollar they can't spend elsewhere. This is a team with lots and lots of needs. They need long-term rotation help, first and foremost. The Yankees still have a high payroll, but it is not infinite, and spending big on a reliever might not be the best allocation of resources.
3. They're not one reliever away from contention. The Yankees had maybe the best bullpen trio in baseball history this season. At least prior to the trade deadline. It didn't do them a whole lot of good though because the rest of the team stunk. Great relievers usually only come into the picture after the starter and the offense do their job, and on too many occasions this year, the starter and offense didn't do their jobs.
Signing Chapman or Jansen for huge money is something a team does when they're ready to win because those guys are in their primes. Are the Yankees ready to win right now? I'm willing to hear both sides of the argument but I lean no right now. The timelines don't match up. An expensive closer is pretty much the last thing a non-contender needs, and there's a decent chance the Yankees end up a non-contender with an expensive closer in 2017 should they sign a top free agent bullpen arms.
* * *
Obvious statement is obvious: there's never a bad time to add good players. The Yankees would be better with Chapman (or Jansen or Melancon) on their roster next year than without. I mean, duh. That said, the Yankees are going young at several positions, and it's possible if not likely there will be growing pains. When you go young on a mass scale, things tend to get worse before they get better. Does adding a top reliever — and using relatively limited dollars to do so — to this roster make sense in the big picture? It's a valid question. Anyway, poll time.
Should the Yankees sign one of the top free agent relievers?