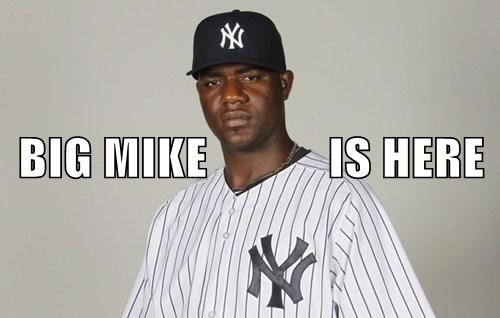 Now that the Yankees have gotten their annual Opening Day loss out of the way, I feel like the real season is about to begin. Michael Pineda is on the mound making his 2016 debut tonight, and I know I'm not the only one expecting big things from Big Mike. It's time to take that next step towards the front of the rotation. The raw ability is there. It's obvious. Some things need to be fine-tuned, however.
The Yankees scored three runs on Opening Day and really, that makes the offense seem better than it really was. They had one only base-runner following Brian McCann's leadoff single in the fourth inning, and that was Didi Gregorius' eighth inning homer. Homers are cool. I'd like to see more than one solo shot in the span of six innings, however. Here is the Astros' lineup and here is the Yankees' lineup:
C Brian McCann
SS Didi Gregorius
RHP Michael Pineda
It is cold and windy in New York tonight. Not quite as cold as yesterday, but, you know, cold. There's no rain in the forecast thankfully. Tonight's game is scheduled to begin a bit after 7pm ET and you can watch on YES. Those of you in-market can stream the game online with FOX Sports Go, assuming you subscribe to YES through your cable provider. Enjoy the game, everyone.
Protest Update: Joe Girardi said the Yankees never bothered to officially file a protest with the league following yesterday's game. It wouldn't have mattered anyway. The umpires weren't wrong.