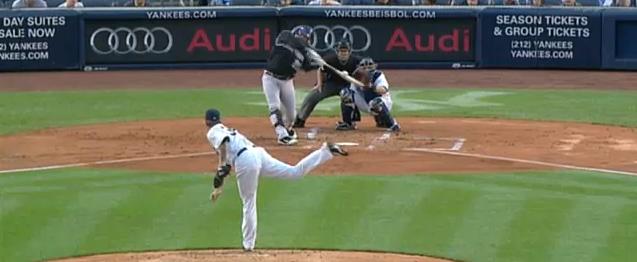 Let's recap…
Game two of the series is Saturday afternoon, when CC Sabathia will look to end this little two game losing streak against Aaron Cook. RAB Tickets can get you there dirt cheap, if you want to head up to the Bronx.
* I love that you can see Boone Logan's pitch to the backstop above the legend.
** Update: That was actually the second time Burnett has struck out four batters in one inning in his career. He also did it with the Marlins way back in the day. He and Chuck Finley are the only guys to do it twice. Ever.