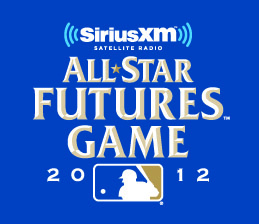 The Homerun Derby and All-Star Game have gotten a little blah over the years, but the Futures Game remains exciting and the best way to see all of baseball's best prospects in one place. I unofficially count 21 players from last year's game who have since made their big league debuts, including 2012 All-Stars Mike Trout, Bryce Harper, and Jose Altuve. Someone from this year's game will be an All-Star next year, it's almost guaranteed.
Unfortunately, outfielder Tyler Austin suffered a concussion when he was hit in the head by a pitch earlier this week and has since been placed on the High-A DL. Not only will he not participate in the game, but the Yankees won't even have a representative because Austin's injury happened on such short notice. Needless to say, that is a major disappointment and this game will have little appeal to the Yankees faithful. Feel free to use this thread to talk about the game anyway, it's still a blast to watch. Here are the lineups…
USA Team (roster)
SS Billy Hamilton (Reds)
2B Kolten Wong (Cardinals)
RF Wil Myers (Royals)
2B Mike Olt (Rangers)
1B Jonathan Singleton (Astros)
LF Michael Choice (Athletics)
DH Nick Castellanos (Tigers)
C Tommy Joseph (Giants)
CF Anthony Gose (Blue Jays)
RHP Jake Odorizzi (Royals)
World Team (roster)
2B Jean Segura (Angels)
SS Jurickson Profar (Rangers)
RF Oscar Taveras (Cardinals)
LF Alfredo Marte (Diamondbacks)
DH Xander Bogaerts (Red Sox)
3B Wilmer Flores (Mets)
1B Jesus Aguilar (Indians)
CF Jae-Hoon Ha (Cubs)
C Christian Bethancourt (Braves)
RHP Yordano Ventura (Royals)
The game will begin a little after 5pm ET and can be seen on ESPN2 and ESPN3.com. Enjoy.