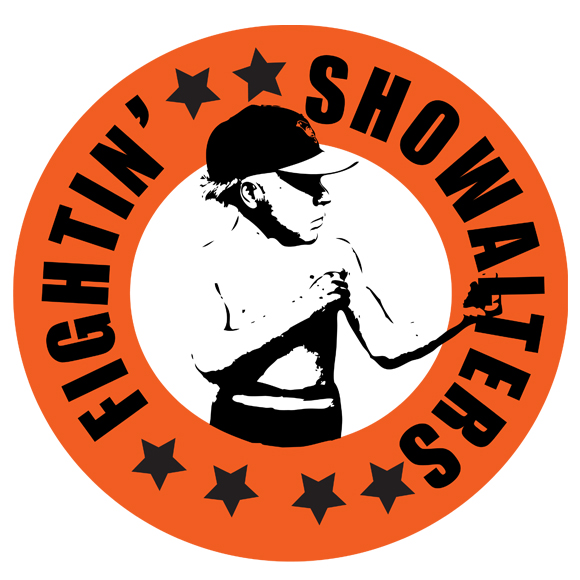 Four games in 48 hours must suck for the players, but it's pretty awesome as a fan. The Yankees and Orioles will be making up an April rain out as part of a doubleheader this Saturday, New York's second doubleheader of the season. The first six games these two teams played all ended up in the win column for the Yankees, who outscored Baltimore 51-18 in the process.
What Have The Orioles Done Lately?
Shockingly, Buck Showalter's magic doesn't work when he doesn't have much talent on roster. The Orioles have won just five of 13 games since the All-Star break and have been outscored 75 -55. They've scored more than three runs just twice in their last seven games. Overall, Baltimore is buried in the AL East cellar with a 41-60 record the league's worst run differential (-111).
Orioles On Offense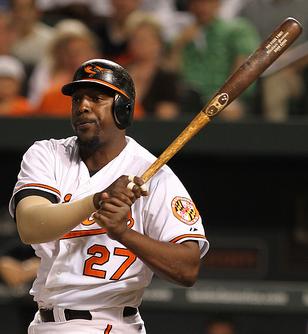 The Orioles can hit a little, with a team .320 wOBA that is sixth best in the AL. They're basically league average, which is nothing to be ashamed of. Their best hitter all season has been J.J. Hardy, who sports a .365 wOBA. Adam Jones is right behind him at .357 wOBA, and Mark Reynolds is pretty close to him at .350 wOBA. Those three have combined for 57 of the team's 119 homeruns (47.9%). They're Baltimore's three best hitters, but they're so spread out in the lineup that it takes away from the overall offense. Hardy leads off, Jones bats third, and Reynolds typically bats seventh. Hard to sustain rallies when your three best hitters are spread out like they; they should really be batting 2-3-4.
Nick Markakis is still a slightly above-average hitter (.324 wOBA), but not the star he looked like he was on his way to becoming a few years ago. Vladimir Guerrero (.309 wOBA) and Derrek Lee (.306) are basically reanimated corpses these days, impacting the game maybe once a week. They're batting 4-5 solely because of reputation. Luke Scott (.309 wOBA) and Brian Roberts (.275) are out with injuries (Scott for the year) and have been replaced by Nolan Reimold (.344 wOBA in 36 games) and a combination of Robert Andino (.300 wOBA) and Blake Davis (.300). Matt Wieters is having a very nice year for a backstop (.318), but his platoon split is massive (.398 wOBA vs. LHP, .287 vs. RHP). Bench pieces Craig Tatum, Josh Bell, and Felix Pie are negligible, though Bell can run into one on occasion. Jones and Markakis (eight each) are the only players on the roster that can be considered stole base threats.
Orioles On The Mound
Friday, RHP Jeremy Guthrie (vs. A.J. Burnett): I'm setting the over/under on hit batsmen in this game at 2.5, whatcha got? Guthrie's been plunking Yankees basically since the day he got to Baltimore, and it's not confirmation bias; ten of his 44 batters he's hit in his career have worn pinstripes. No other team has been plunked more than six times. Guthrie is having a typical Jeremy Guthrie season, with 5.57 K/9 and 2.67 BB/9 and a 4.36 FIP in 137.1 IP. His ground ball rate (36.7%) is way down as is his strand rate (69.8%), which is why his ERA is at 4.33 and not in the 3.00's. Guthrie's repertoire remains unchanged, low-90's fastballs (four and two-seamers), low-80's slider, low-80's changeup, and a low-70's curve. The Yankees have seen him a zillion times before, so there's no surprises here.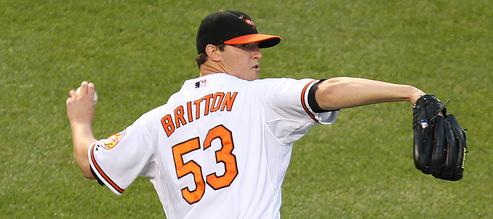 Saturday Game One, LHP Zach Britton (vs. Bartolo Colon/Ivan Nova): I'm not quote sure who is starting what game for the Yankees on Saturday, but Colon and Nova will be the two guys pitching. Britton is coming back up from the minors for the spot start, three weeks after an eight run, two outs recorded disaster against the Red Sox. He shut the Yankees down the only other time he faced them, holding them to one unearned run over seven innings. That was the 15-inning, Hector Noesi MLB debut game. Britton is a true-sinkerballer, generating a plethora of ground balls (55.1%) with his low-90's two-seamer. He'll also break out a mid-80's changeup and a low-80's slider, but he throws the sinker almost 75% of the time. Hopefully that Yankees take what they learned from that game in May and knock Britton out well before the seventh this time.
Saturday Game Two, TBA (vs. Colon/Nova): The Orioles haven't announced their starter yet for this game, but all signs point to it being either Chris Tillman or Alfredo Simon, with the former the most likely bet. Tillman is the poster boy for Baltimore's pitching trouble, all their prospects go backwards once they get to the show, losing velocity and command. It's worse than what happened to Phil Hughes, because at least he had a physical issue to explain things. All of Baltimore's guys are healthy. Tillman used to be a mid-90's fastball, high-70's curve guy, but now he mostly lives in the 87-89 range with a mid-70's bender. He's been in Triple-A since the end of May, and the Yankees have hit him very, very hard in the past (including earlier this year).
Simon has nice peripherals (3.39 FIP in 44.2 IP) and lively stuff (mid-90's heat, high-80's splitter, mid-80's slider), but he just threw five innings and 103 pitches on Wednesday. He'd be on three days rest tomorrow, which is why Tillman will likely get the call. I should also probably mention that I don't know what order Britton and Tillman/Simon are pitching, it could be Britton in the night cap.
Sunday, RHP Jake Arrieta (vs. Freddy Garcia): It has not been a good season for young Mr. Arrieta, who has already faced the Yankees twice and lost both games. His strikeout rate (7.01 K/9) is good but not great and his walk rate (4.17) is pushing the limits of acceptable, but giving up 1.65 homeruns for every nine innings pitched is as bad as it gets. Only Bronson Arroyo (2.12), Colby Lewis (1.73), and Brett Myers (1.66) have been more homer prone this year (min. 80 IP). The surprising thing is that Arrieta's 45.2% ground ball rate is pretty good, he's just got a knack for falling behind in the count and making mistakes. He's a five-pitch guy, throwing low-90's four and two-seamers to set up his mid-80's slider, mid-80's changeup, and high-70's curve. The two breaking balls are his go-to secondary offerings.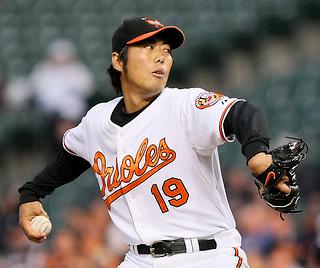 Bullpen: The Orioles have two dynamite setup guys in their bullpen, but there's a chance one of them will be traded before Sunday's deadline. That's Koji Uehara, who's rumored to be on the block and of interest to several contenders. He's got gaudy peripherals (11.74 K/9 and 1.57 BB/9) and an ERA (1.76) to match. The other guy is Jim Johnson, who's a low-strikeout (5.85 K/9) ground ball specialist (62%). Mike Gonzalez is fine when used as a lefty specialist (same-side hitters have a .229/.280/.357 line against him this year), but the rest of the bullpen is pretty awful.
Closer Kevin Gregg has struck out almost exactly eight and walked exactly six batters for every nine innings pitched this year (4.86 FIP). Jason Berken is super duper homerun prone (1.82 HR/9), as is Chris Jakubauskas (1.77). Mark Hendrickson has walked five and struck out five in nine innings since being recalled. Lefty Troy Patton has nice numbers (12.60 K/9 and 3.60 BB/9) … but he's thrown just five innings since being recalled. Uehara and Johnson are very good, but the rest of this cast is as sketchy as it gets.
Recommended Orioles Reading: Camden Crazies. If you want to go to any of the games this weekend, RAB Tickets can get you into the Stadium dirt cheap. Here's some pricing info…