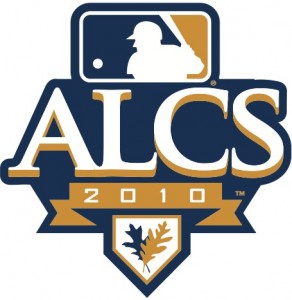 It's moment we've all be waiting for. Or dreading. Yeah, probably dreading. For the first time in 17 day, A.J. Burnett will make a start for the Yankees, and unfortunately it comes when they're down two games to one in the ALCS. I guess that's better than being down three-zip, though.
A.J.'s awful season has been well chronicled, so there's no point is going through all that nonsense again. Luckily the Rangers are starting Tommy Hunter, who's probably the best possible matchup for Burnett. His high-contact, low-strikeout profile is one the Yanks tend to feast on, so in theory they should be able to score some runs to back their starter. Unfortunately with the way the offense has been going, putting that theory into practice will not be easy. No, it won't be easy at all.
Here are the lineups…
Rangers
1. Elvis Andrus, SS
2. Michael Young, 3B
3. Josh Hamilton, CF
4. Vlad Guerrero, DH
5. Nelson Cruz, RF
6. Ian Kinsler, 2B
7. David Murphy, LF
8. Bengie Molina, C
9. Mitch Moreland, 1B
Tommy Hunter (13-4, 3.73 ERA)
Yankees
1. Derek Jeter, SS
2. Curtis Granderson, CF
3. Mark Teixeira, 1B
4. Alex Rodriguez, 3B
5. Robbie Cano, 2B
6. Nick Swisher, RF
7. Lance Berkman, DH
8. Brett Gardner, LF
9. Frankie Cervelli, C
A.J. Burnett (10-15, 5.26 ERA)
Fair or not, A.J.'s got a chance to erase a season's worth of ugly starts right here, right now. First pitch is scheduled for 8:07pm ET and can be seen on TBS as usual. Enjoy.