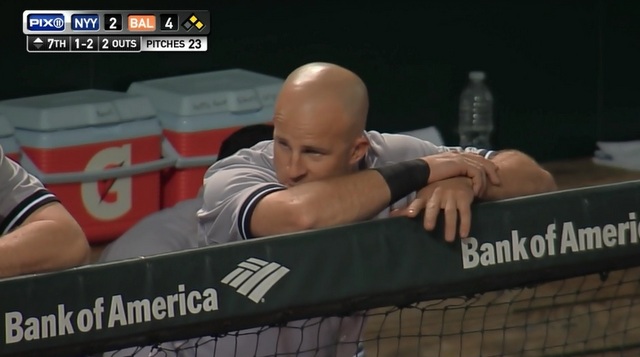 Earlier today, the Yankees announced Brett Gardner underwent an MRI in Tampa, which confirmed he has a bone bruise in his right wrist. An x-ray showed the same thing on Monday, so the MRI confirmed the original diagnosis. The team says Gardner remains day-to-day, though he was available to pinch-run and play defense last night.
Gardner, 31, was hit by a pitch Monday night, a few days after taking a pitch to almost the exact same spot. He remained in Monday's game for two more at-bats — during which he tried to bunt rather than swing — before being removed. Brett's off to a 6-for-23 (.261) start with a double and a homer this year. He hasn't stolen a base yet.
Prior to yesterday's game Gardner told reporters he "feels much better" and expects to play in tomorrow's series opener against the Rays. If he doesn't come back until Saturday, fine, whatever. I just hope this doesn't turn into a situation where it lingers, he never goes on the DL, and the team plays short-handed for ten days.